The Power of Portraits in Your Home and in Your Future! | Northern VA Family Photographer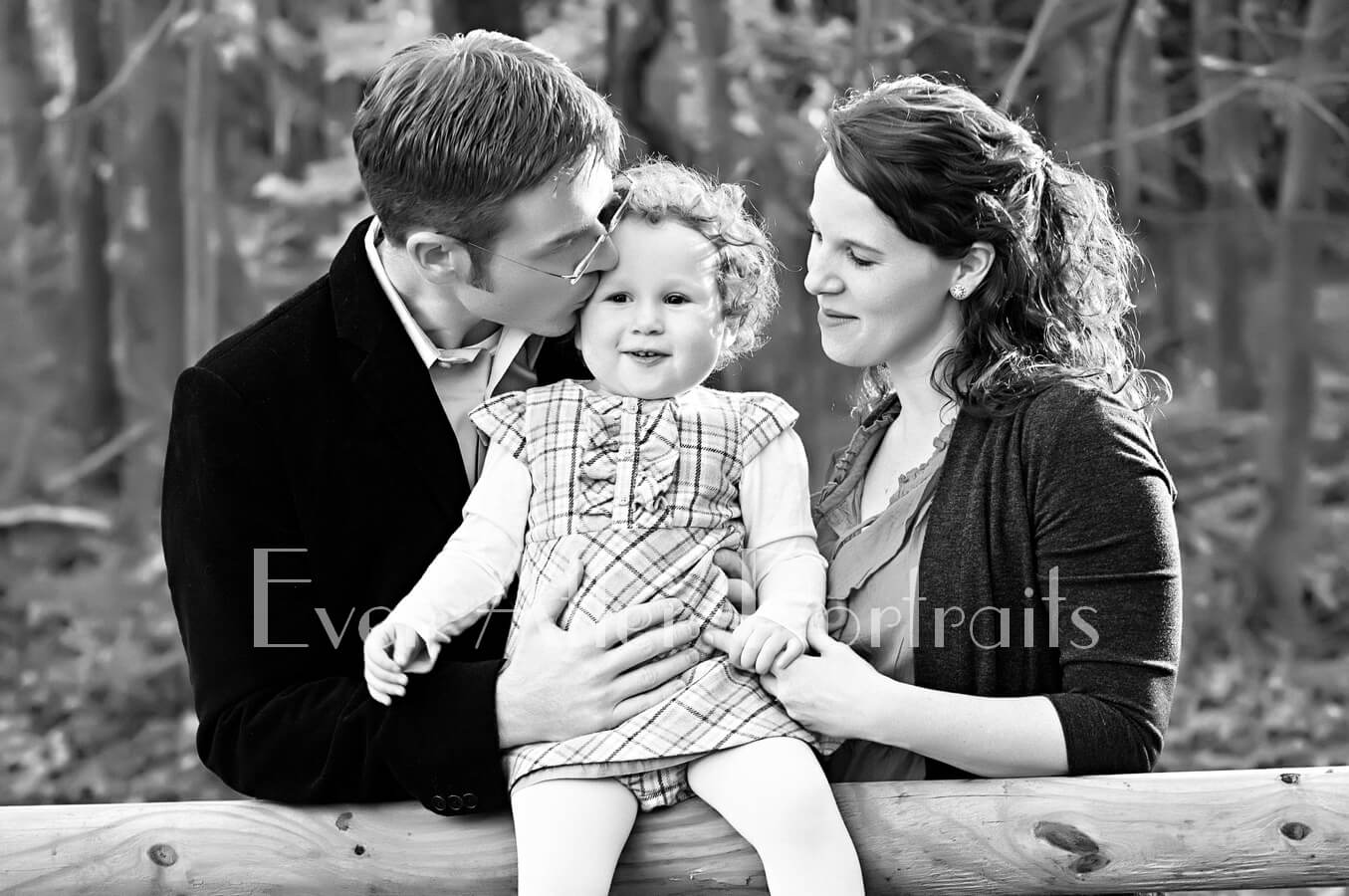 Years and generations from now, long after we are gone, who will tell your family's story? Will there be a memoir or a scrapbook to say how you loved and lived, to show pictures of what your generation looked like? Will you have beautiful, fine art portraits to speak for you and represent to the next generation how you lived? As a photographer, we believe in the power of a portrait. Our clients across the Leesburg, VA area would probably agree with us about the power of a beautifully crafted image to tell a story – their story.
Our clients rely on our fine art portraits to capture their family's images as a moment in time as much as they entrust portraits to recount their story many, many years from now to those generations not born yet. Fine art portraits taken by a professional photographer are a legacy our clients create today for tomorrow.
Oral and Visual History
Oral history remains as significant as ever in human history. It is a powerful medium for preserving a family's history and culture. Stories are handed down through the generations of a family, creating a vital oral history of their ancestors, their roots.
However, we also have become an increasingly visual society thanks in significant part to the advancement of technology. Photography is easier, more accessible, and better than ever, both for the novice and the professional studio photographer.
Digital cameras and smartphones have changed how the general public takes pictures and documents their lives. Photography has also taken on a critical role in how families record their history for generations to come. Now more than ever, you can use photography to create a visual history to pass on in addition to oral history.
Snapshot vs. Portraits by a Professional Photographer
A snapshot isn't the same as a professional portrait taken by a portrait photographer who is skilled and trained in the art of photography. Hiring a professional produces pictures that transcend ordinary snapshots and that are worthy of display as artwork. These are images that tell and preserve your story beautifully and eloquently well into the future.
When done exceptionally well, they become family heirlooms to be handed down through the generations. For example, think to any portraits you own of your grandparents or great-grandparents. How much do you treasure those images? Aren't they considered priceless in your family and, thus, worthy of being considered family heirlooms?
Museum Quality Portraits
It wasn't so long ago that museum and archival-quality papers were only available to, well, museums, archives, and other professionals in related industries. Today's professional photographers, however, are able to use archival-quality photographic papers either on their own or through professional photography labs to create photographic art to last generations.
Unlike portraits from our great-grandparents' era, professional portraits today are printed on paper you can trust to last for 100+ years without fading or damage. In the early days of printed photography, that luxury didn't exist.
Display Your Family Portraits in Your Home
Storing portraits on a hard drive or disk seems practical to many people today. But to the professional photographer, fine art images stored solely on a CD or a USB seems unimaginable! It's akin to wasting something personally valuable by stashing it away where it could be lost to time.
Why hide your story in a drawer where you won't be able to enjoy it?!
Here are some points to consider:
• Displaying your professional portraits in your home allows you to enjoy them and reminds you of your family story. There's more, though.
• Seeing your portraits every day helps create lasting memories – and keeps others in your thoughts.
• As we get older, we tend to forget things long past in our life's story. The more you look at a picture, the more it's committed to memory.
• So, those gorgeous portraits you display and walk past each day? The day will come when they are stored in your memory, and looking at them will evoke memories from that time in your life.
• How often have you looked at an old picture and remembered, not just the moment captured in the photo, but that day or the days around the photo?
• Have you ever seen an elderly person look at an old picture and recount the story or memory surrounding the photograph? A photograph can help your memory pull up other images long tucked away into the recesses of your mind. The tangible can help recall the intangible.
(By the way, there is some evidence to indicate that the more you focus on taking pictures during an activity or event, the less likely you are to remember that activity! Get a photographer for those special events!)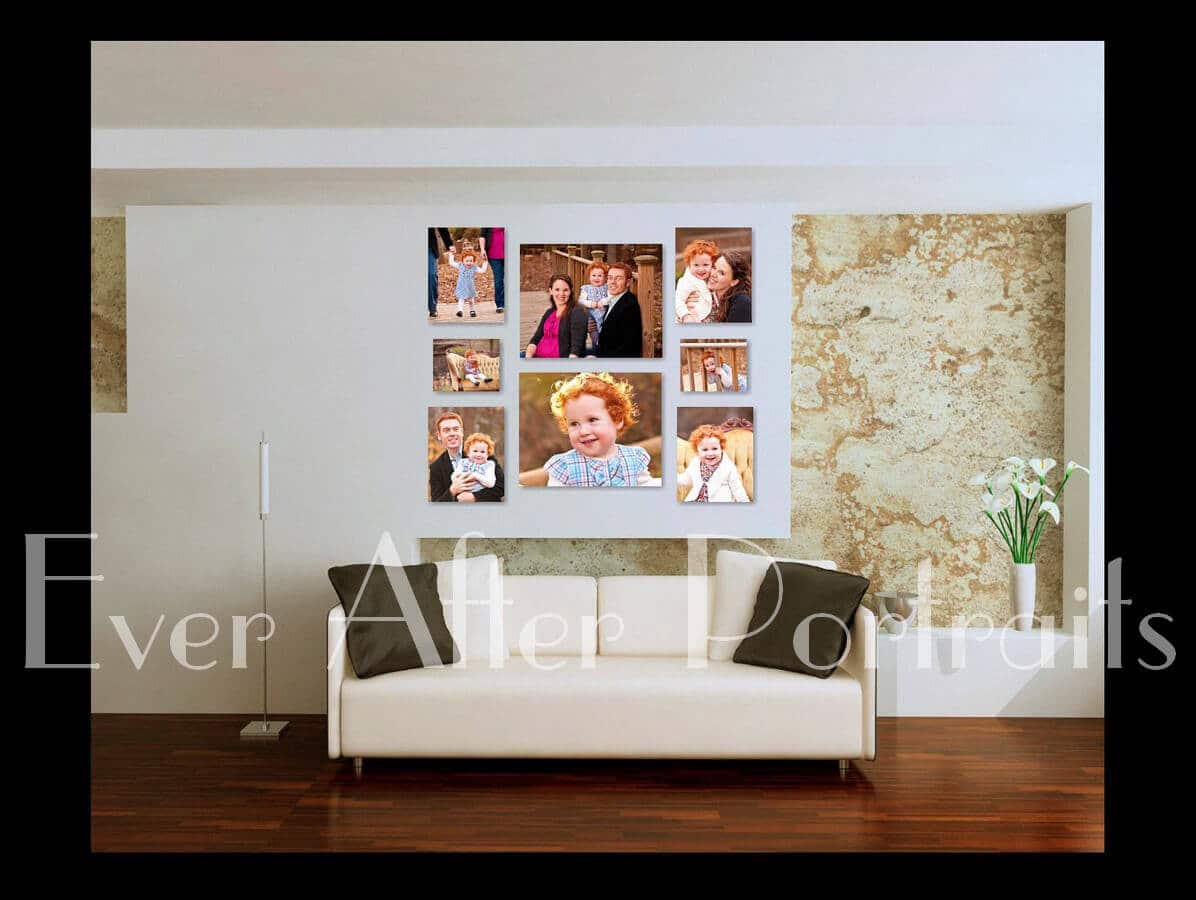 Today, Tomorrow and Decades From Now
Portraits in your home can be significant – both for today, for tomorrow, and for decades from now. Can a snapshot have the same effect? Yes, they can. But can a snapshot be enjoyed 50 years from now with the same quality? It's unlikely.
A professional, fine art portrait, however, without a doubt can be enjoyed 50 or even 150 years from now. And, for anyone who saw it on a regular basis, that portrait will evoke precious memories.
As a family photographer in the Leesburg, VA area, we relish our role in helping our clients capture memories through photographic art.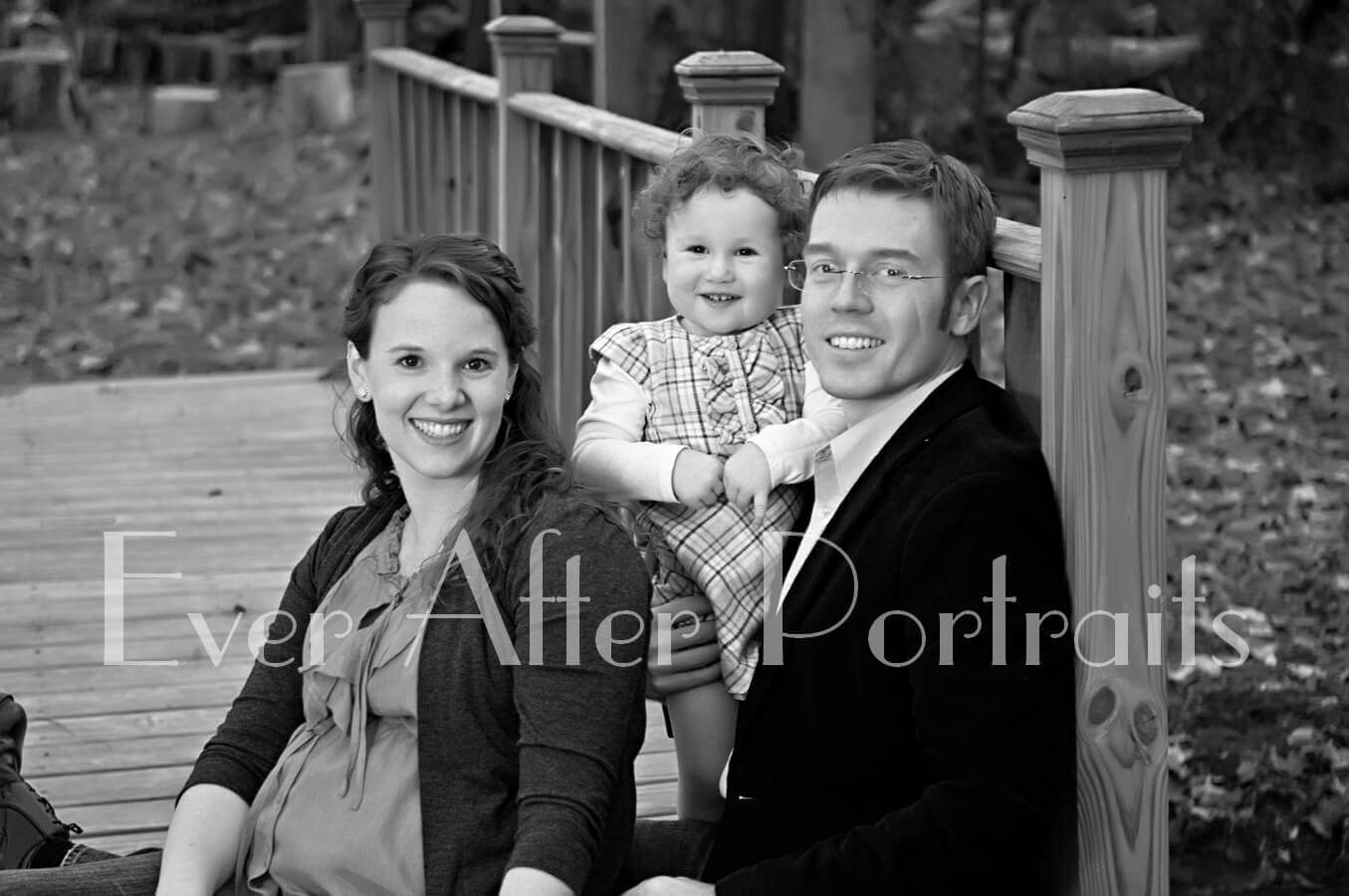 Family Photographer, Studio Photographer
Ever After Portraits is comprised of Mindy Belcher and Joriana Belcher Anderson, a mother-daughter photography team located in Northern Virginia and serving the surrounding area including Leesburg, VA. We specialize in timeless and emotive fine art family portraits.
Family means everything and capturing those precious moments to preserve forever will mean family heirlooms for you to share for years to come.
Best,
Mindy & Joriana – Contact Us!