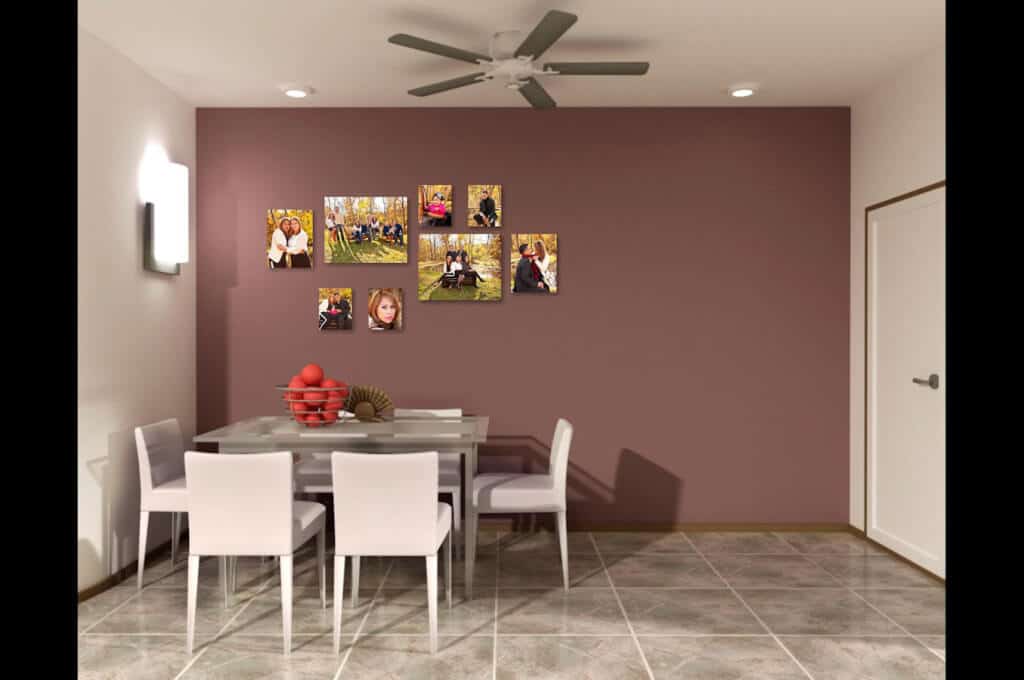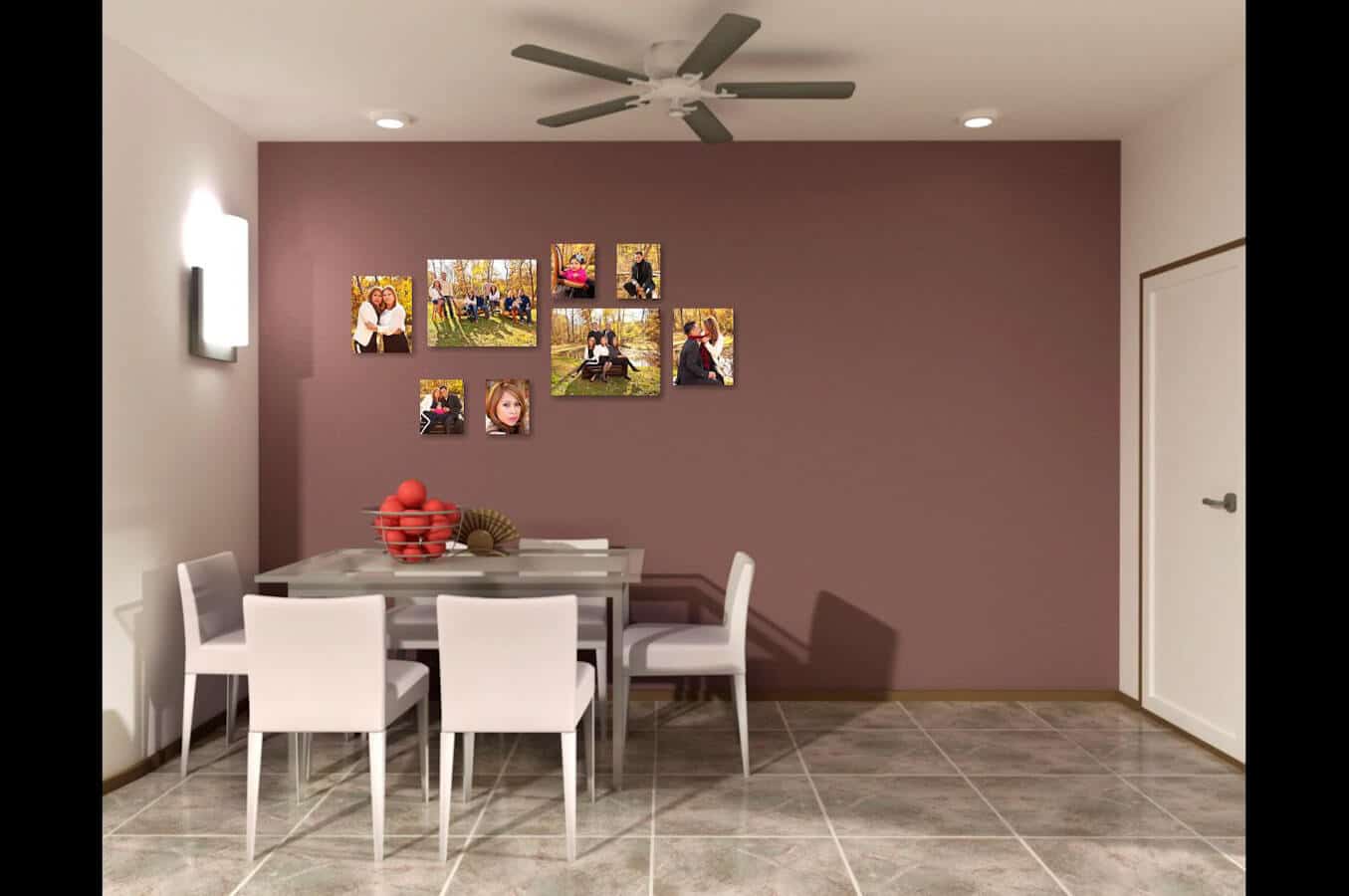 You want the very best photography possible for your special family portraits. As a family photographer in Northern VA, near Arlington, Ever After Portraits will provide you with beautiful family portraits.

Family dinners or gathering around the table to play games in the dining room is an awesome place to display wall art. This multigenerational wall collection is from a portrait session of the Morales family in our outdoor studio in Northern VA. The colorful images are an awesome contrast against the chocolate wall in this room.

Wall Collections are different than a single large, framed image over the fireplace in one important way: They give the opportunity to tell a story, create a narrative, and reach beyond a single image. When any set of images are displayed together, the viewer immediately tries to draw connections between them, making the total greater than the sum of its parts.

Ever After Portraits is comprised of Mindy and Joriana Belcher, a mother-daughter family photography team located in Northern Virginia. They specialize in candid, emotional and artistic images.
Family means everything and capturing those precious moments to preserve forever will mean family heirlooms for you to share for years to come.
Best,
Mindy & Joriana – Contact Us!