6 Common Wedding Planning Mistakes to Avoid | Northern VA Engagement Photography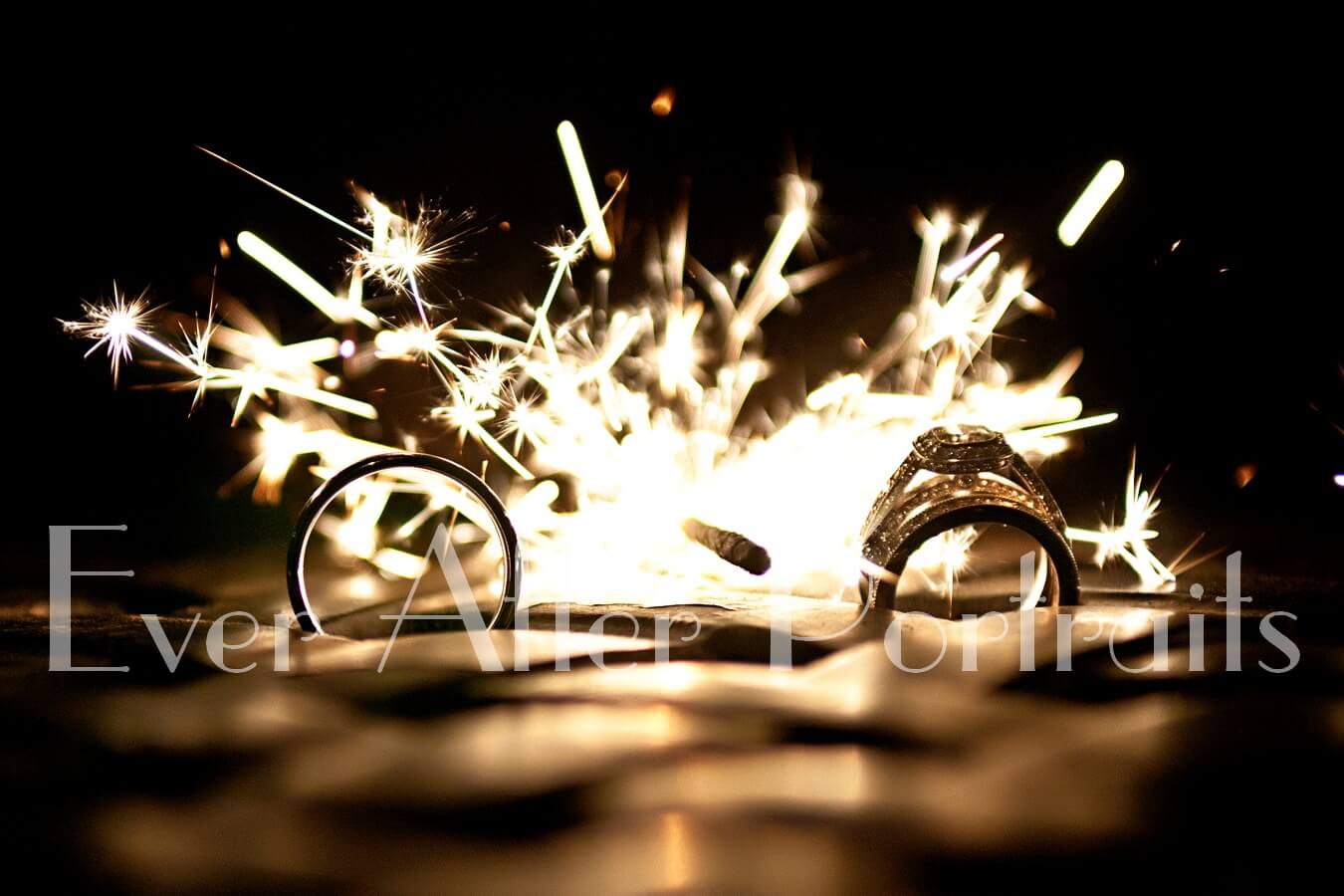 As a Potomac Falls, VA photographer, we certainly know that planning a wedding isn't an easy feat. Sure, it can be exciting to check out all the details, dresses, jewelry, exotic locations and honeymoon destinations! But there is a lot to do, and everyone and their mother (and your mother!) seems to have an opinion about your day.
There are some common mistakes brides make which you can avoid when planning your wedding. Avoid these kinds of mistakes, and you will be more likely to have an unforgettable wedding day with everything running smoothly.
Here are six common mistakes you should avoid making:
MISTAKE #1 – Not allowing for enough time in between the ceremony and reception.
When it comes to weddings, everything takes longer than you think. Be sure to allow for sufficient time for every aspect of your wedding day. Whether you have your ceremony and reception at the same venue, or you will need to travel between locations, you need to allow for more time than you think you will need between the end of your wedding ceremony and the start of your reception. Otherwise, you will feel stressed for time, and that could leave you with wedding photography which reflects that!
Do yourself a favor and allow MORE time than you think you will need between the ceremony and reception. Many bridal couples offer their guests a cocktail hour during that gap between the service and the reception, so that they can relax and do their wedding photography without rushing or worrying about their guests.
When planning your wedding, use your wedding professionals for the expert resources they are, and ask them how long they recommend for getting ready, receiving lines, photos, etc. They have the experience and knowledge, so consult with them thoroughly when planning your wedding day!
MISTAKE #2 – Hiring amateurs or friends, especially for photography.
Don't get us wrong. We are big fans of including your friends and guests in the wedding. By all means, have Aunt Sally sing "Ave Maria" for your ceremony, or ask your brother to perform a song he wrote on the guitar.
But don't expect amateurs and hobbyists to deliver a professional-quality performance at your wedding because that can lead to disappointment. Great wedding photography, for example, can take years of experience and thousands of dollars' worth of equipment. Hiring an amateur for your wedding portraits is one of the biggest mistakes a bridal couple can make. Don't do it!
Amateurs can sometimes pull it off but, far too often, things go wrong especially when it comes to wedding photography. They end up missing some of the most significant moments of the day, either because they're getting ready to perform, performing, or were too nervous to pay much attention to anything else!
There's also the fact that asking a friend or relative to perform or work (whether for free or pay) could be unfair to them because they will be working when they could be enjoying themselves at your wedding!
WARNING
If you decide to hire an amateur or a talented friend to provide a service for your wedding day, make sure you adjust your expectations. If a less-than-perfect performance in that area is going to make you unhappy, don't ask them.
MISTAKE #3 – Planning the Ceremony LAST.
Here's a true story: Jill and Kevin found the perfect wedding location at a rustic winery on the hilltop near the couple's home. They plunked down a big deposit, booked the photographer and the band, and THEN they started looking at churches.
None of the Catholic churches in the area would agree to marry them because they weren't members, and the nearby beautiful Methodist Church was unavailable on their date. The only church available was in a run-down schoolhouse with no heat or air conditioning.
Their parents were outraged that Jill and Kevin weren't getting married in a Catholic church. The couple faced the difficult issue of dealing with angry parents, an unacceptable church, and lost deposits.
If you are planning a ceremony in a location different from your reception, make sure you can find an available (and acceptable) church or space BEFORE you book your reception venue. And, when booking venues, keep in mind your wedding photography!
If you have your heart set on a particular church or minister, make sure they are available before you put down a deposit. Otherwise, you can find yourself facing some tough decisions like Jill and Kevin.
MISTAKE #4 – Not Considering the Weather.
If you don't carefully consider the weather for your wedding day, particularly as it might affect your specific venue, you can end up with a wedding day disaster.
True story: Sara and Bob planned to get married at the beautiful Mills Mansion on the banks of a river. There were beautiful views, a gorgeous mansion, and amazing gardens nearby. Of course, they envisioned their wedding day on a perfect June afternoon. Instead, they ended up with a monsoon!
They didn't have sides for the tent, so the guests were drenched. The DJ moved onto the tiny dance floor to protect his equipment, which meant there was no room for dancing. Everyone slogged through the mud for five miserable hours.
Before you choose your location, consider the worst case scenario for the weather. What if it rains? What if it is blisteringly hot? What if it snows?
Make sure you consider every possible weather scenario for your ceremony and reception location and what can be done in each case to deal with the weather. Make sure your dream wedding will still hold up under the worst weather possible. That way you know you will be prepared for the worst, just in case, and your day will be amazing no matter what!
&hbsp;
MISTAKE #5 – Having an Unrealistic Day-Of Timeline – or No Timeline at All1
Everything takes more time than you think. Even some of the smartest brides, the ones who are always on time for everything, end up rushed and panicked on their wedding day because they didn't allow extra time.
If you fall behind schedule on your wedding day, there is no catching up. You can't get those minutes and hours back. Your party ends at the contracted time. And there is nothing more painful than watching a bride who doesn't relax and enjoy her day.
Get realistic estimates for the time it takes to do something, then add on some extra time for good measure!
MISTAKE #6 – Trying to Please Everyone
Wedding websites and wedding planning books seem to know just how to plan the perfect wedding. Your family and friends also are more than happy to tell you what THEY think you should do. Everyone has a tip for you on what they think is best! But, trying to make everyone happy or trying to follow all of the advice is exhausting. Plus, it's an effort that's doomed to failure.
Choose your battles. If something is very important to you, stick to your guns. You won't be able to make everyone happy anyway. It's crucial that you, the bridal couple, are happiest because, after all, it's YOUR wedding!
Bonus Tip: Be Prepared
Finally, being prepared is the best way to avoid these and other common mistakes. If you've already committed some of these mistakes, never fear. Do the best you can to address them and move forward.
Have fun planning your wedding, and decide to make it your best day ever, no matter what. Our years as a wedding photographer in the Potomac Falls, VA area have taught us that, in the end, the most important thing about your wedding is marrying your beloved!
&hbsp;
Ever After Portraits is comprised of Mindy Belcher and Joriana Belcher Anderson, a mother-daughter portrait photography team located in Sterling, VA in Northern Virginia. We specialize in timeless and emotive fine art family portraits.
Family means everything and capturing those precious moments to preserve forever will mean family heirlooms for you to share for years to come.
Best,
Mindy & Joriana – Contact Us!