Family Portraits, Jesse and Amy | Northern VA Family Photographer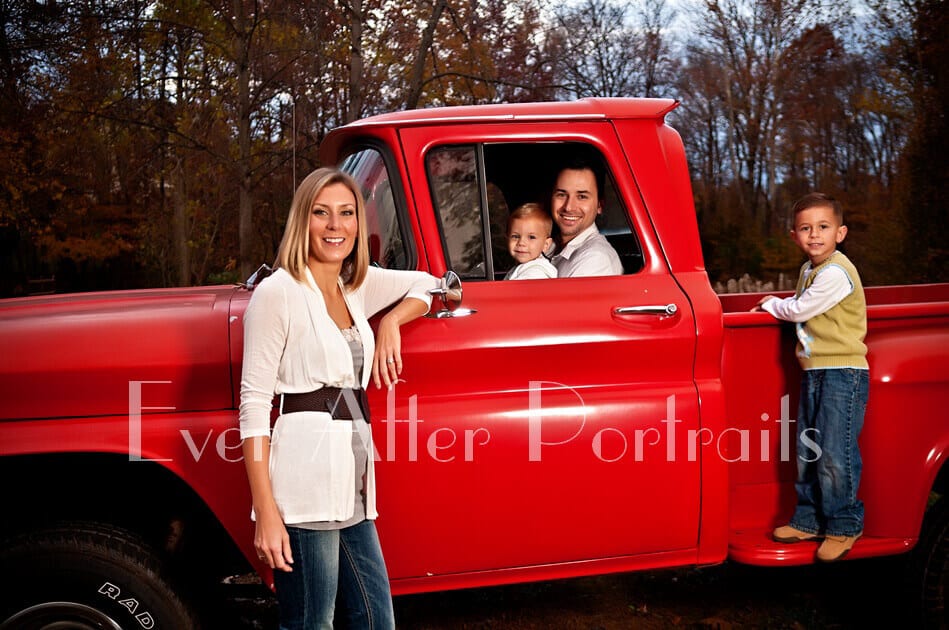 The fun-loving and playful Schnelzer Family, with two active little boys, spend a lot of time outside enjoying the beautiful Northern Virginia weather. Between sports, bike rides, and playtime typical of a family with active little boys, the family found time to prioritize family pictures. They found what they wanted in Ever After Portraits, photographers who specialize in family photos in their own private portrait park near Leesburg, VA.
This handsome, busy family loves to take nature walks and enjoys a lot of outdoor activities. Amy wanted their family pictures to be taken outside in our portrait park, and they wanted the photos to represent them as the family truly is: relaxed, casual, and natural!
Our wooden bridge proved to be just a wonderful spot for their family pictures. Sitting casually together, their family's love and bond shines from their portrait. The rich outdoor autumn colors create a perfect backdrop for their light-colored outfits. The young family seems to radiate light from the center of the photo!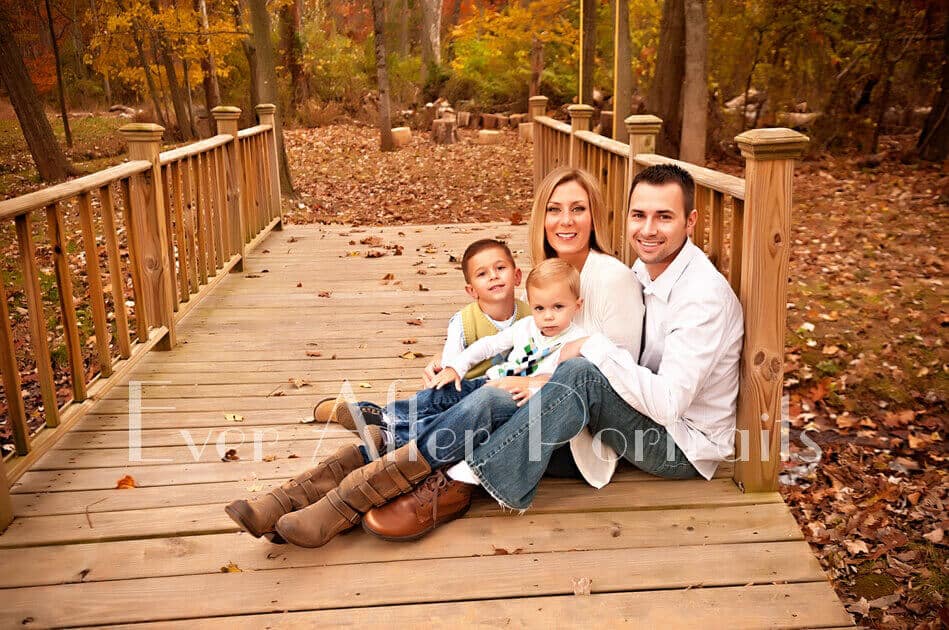 Bryce and Evan had fun climbing around our old truck, and then lounging on one of our couches. Aren't they handsome?!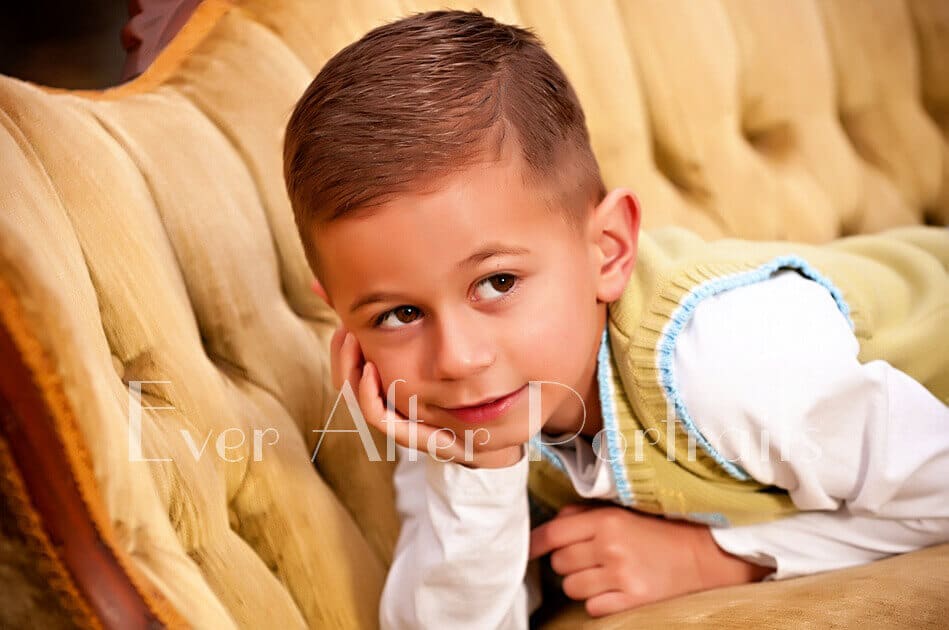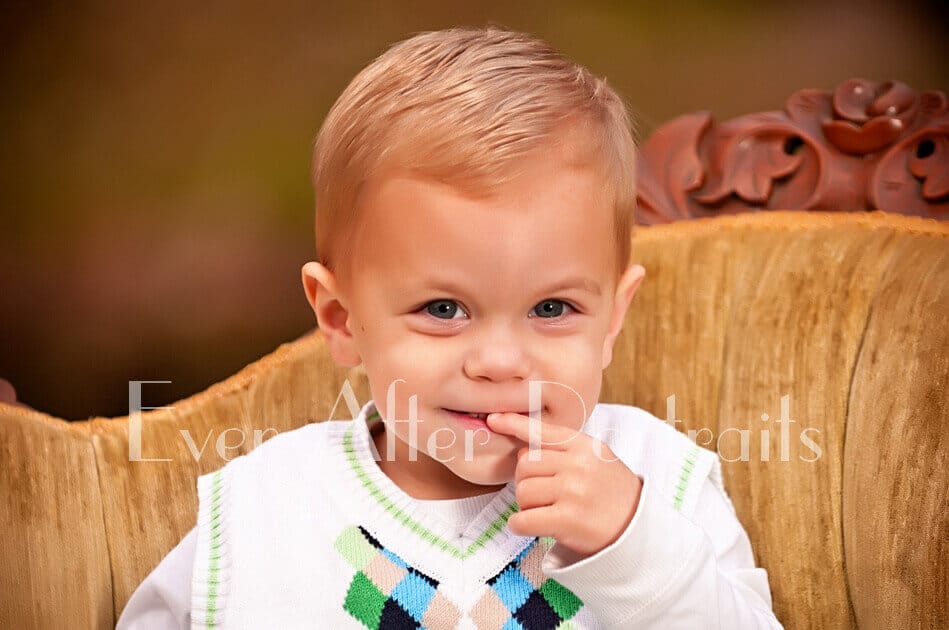 Amy and Jesse knew just where they wanted to display their new family pictures. Amy wanted to update the current centerpiece of the family's wall of portraits, an older family portrait. For those clients who are unsure where to display their family photos, we can help. Using our specialty software program, we can show them beforehand how portraits will look on any given wall in your home. All a client has to do is send us a picture of the wall. We can upload it into our special software, and voila! You can see what your portrait would like on your wall!
We think we captured this happy family as they truly are and can imagine their portrait hanging in the center of their wall of family photos. There is nothing better to display in your home than your loving family pictures.
As family portrait photographers, Ever After loves working with families from across the Leesburg, VA and Northern Virginia areas to depict their families through beautiful portraits.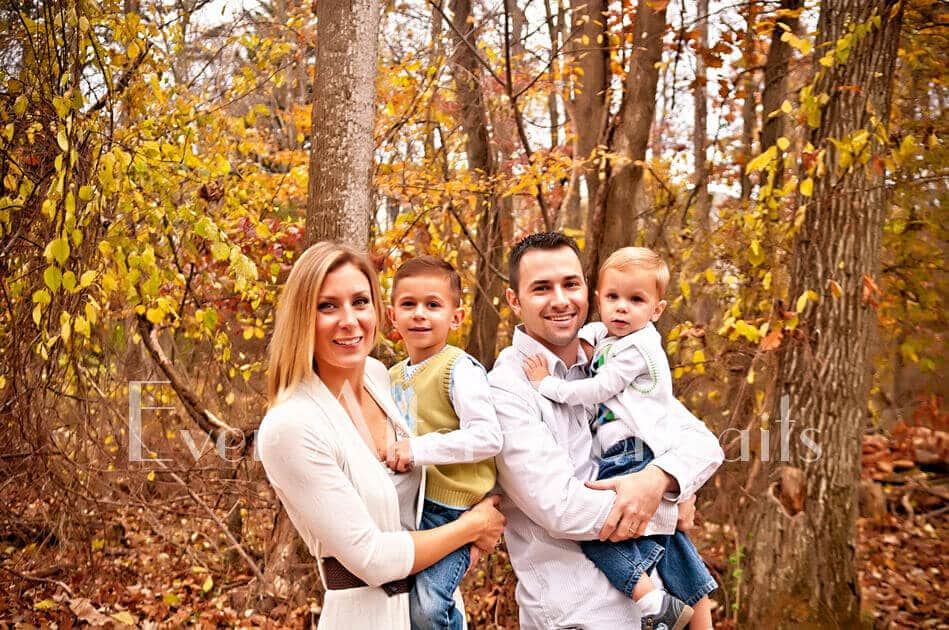 Family Photographers, Family Pictures
Ever After Portraits is comprised of Mindy Belcher and Joriana Belcher Anderson, a mother-daughter portrait photography team located near Leesburg, VA in Northern Virginia. We specialize in timeless and emotive fine art family portraits.

Family means everything and capturing those precious moments to preserve forever will mean family heirlooms for you to share for years to come.

Best,

Mindy & Joriana – Contact Us!

Professional Photographer