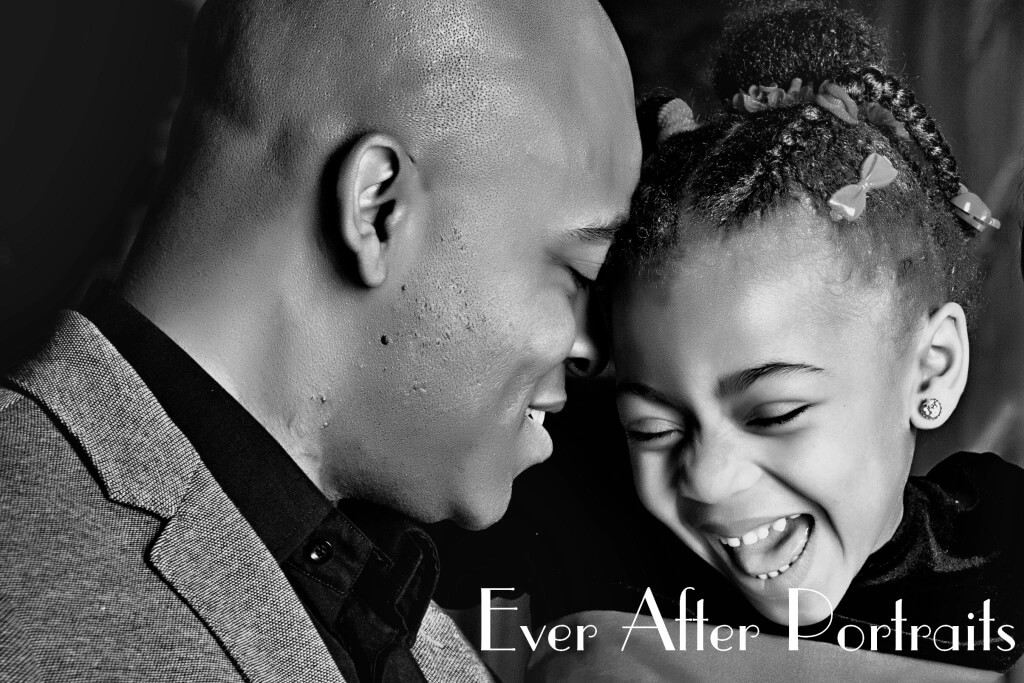 As Ever After Portraits, located near Lansdowne in Northern VA, we are family photographers. We know how very much family photos mean to you.

We find one thing to be a common thread among our clients — they CHERISH their families above all else! We think that's why they choose to decorate their homes with the ones they love. Travis and Liz are both working professionals who took special time out to have a family portrait session in our warm studio during this cold Winter season.   Liz and Travis even took time out of their busy schedules to sit down with us and plan what type of clothing they would choose for themselves and their two adorable kids, Gabby and Christopher, as well as discussing their home decor style. With this information, we styled their session to complement their lifestyle and their home.
Although some may feel that in-studio sessions tend to be stiff, formal and traditional, we threw that out the window with this wonderful family, and they made this session relaxed and fun, even with a Victorian couch as a prop! The image you see above is one of our favorite images from the entire shoot.  Although we photographed the entire family on the couch, there was something about the emotion of this image that just made us want to smile.   Gabby is definitely a Daddy's girl, and we just think the two together are SUPER cute!
Travis and Liz loved their images so much that they bought a collection of art to adorn the walls of their home.  We can't think of a better way to decorate than with the ones you love the most.  Don't you think their Wall Art looks amazing on their wall?!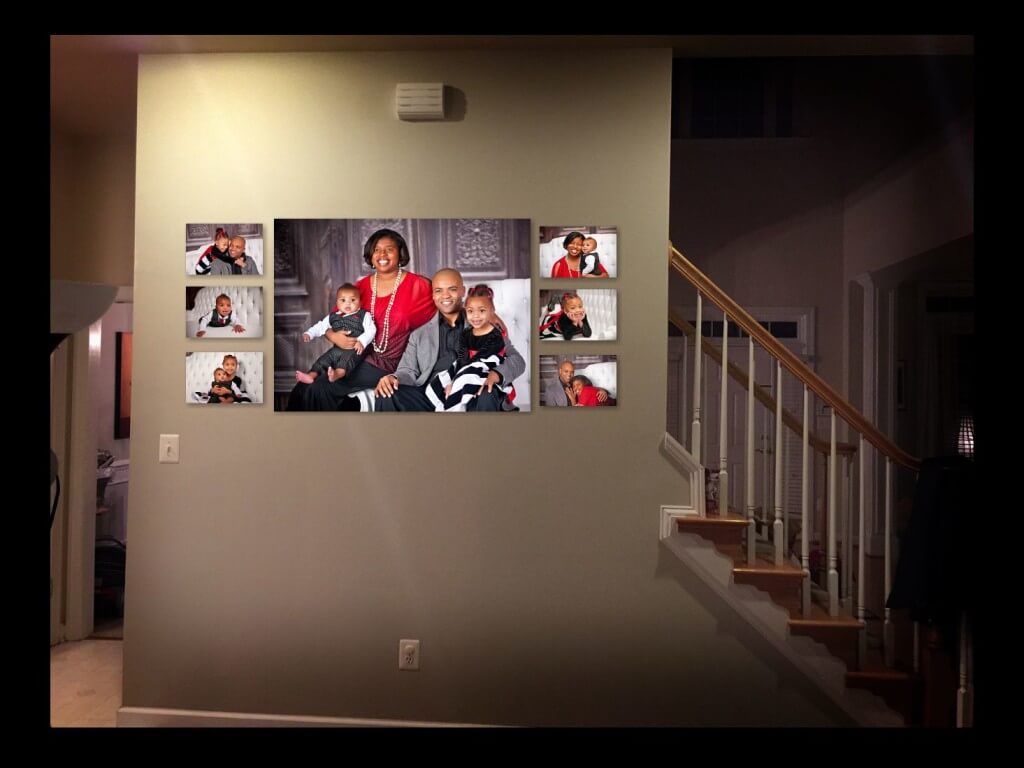 Take a look at the slideshow we designed for Liz & Travis!  Aren't they such a pretty family?!
Here are a few other favorites we did of their family: