Fall is Coming, Book Your Fall Family Portrait NOW! | Northern VA Family Photographer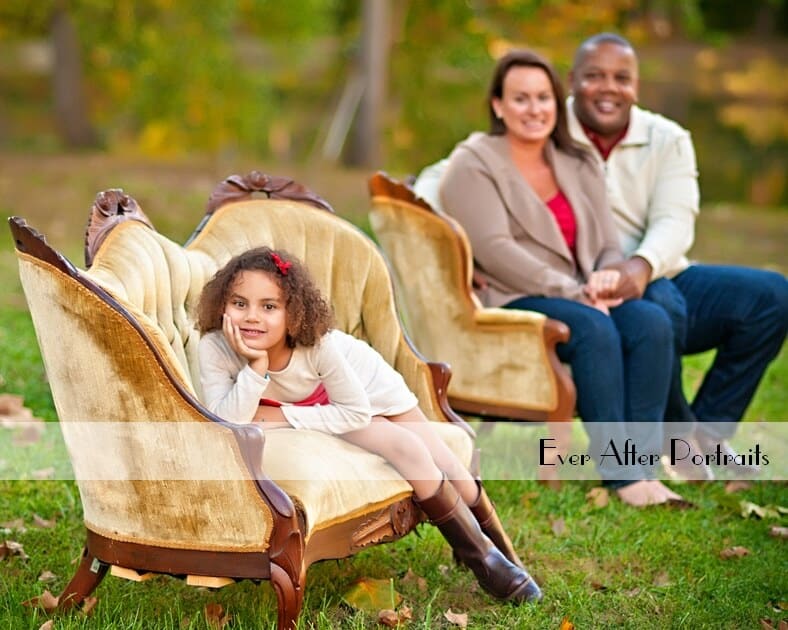 When it comes to fall portraits in the Arcola, VA area, it's best to book early with us! Outdoor photography is hugely popular at that time of the year. Savvy clients know to take advantage of the rich autumn colors.
Here are some tips to keep in mind:
When
It's best to have your portraits done on the early side of leaf-changing rather than later (although we can make later work, too!). Take advantage of the changing colors earlier in the season rather than later. Sometimes, all it takes is a cold snap to find the trees have shed their leaves. However, if that happens, don't fret! We can get some equally dramatic shots with bare branches in the background. (We've posted in the past about the beauty of winter portrait sessions.)
Where
Anywhere outdoors! We're happy to do your portraits in our outdoor, private portrait park or another venue of your choice. When you call us to discuss your appointment, we're happy to share ideas based on your vision for your portraits. Northern Virginia doesn't lack for beautiful landscapes!
Venue
Some trees drop their leaves early, some later. Within reason, we can be flexible about the venue. It might be that one park has already shed its leaves while another remains colorful on the date of your session. We can discuss this further during our initial discussion. Also, if the weather doesn't cooperate, we can change the date and time as needed.
Outfits
Layers! Fall, especially early in the season, could mean cool mornings and warm afternoons. Plan accordingly. We recommend wearing layers you can discard as the weather warms up – if it does! The beauty of fall portraits is that you have a lot of options when it comes to outfits and layers.
Lastly
Relax and trust us. We have almost two decades of experience shooting family portraits. We know what we're doing and have experienced various scenarios. We got this, and you do too!
If you're interested in scheduling some gorgeous outdoor photography in the Arcola, VA area, contact our studio to discuss our openings for the fall. Book early! Slots do fill up for that very popular time of year.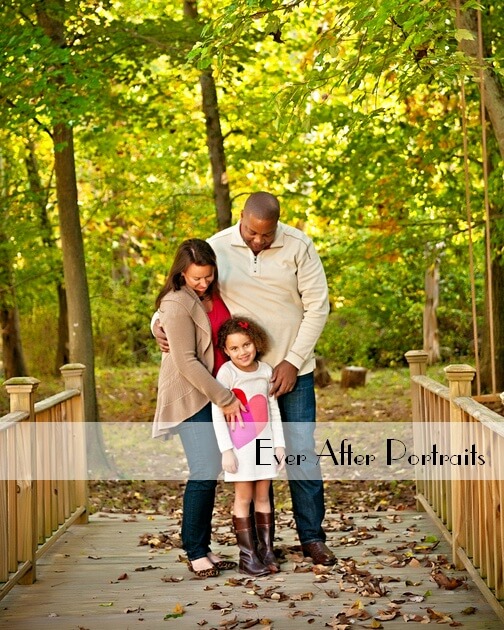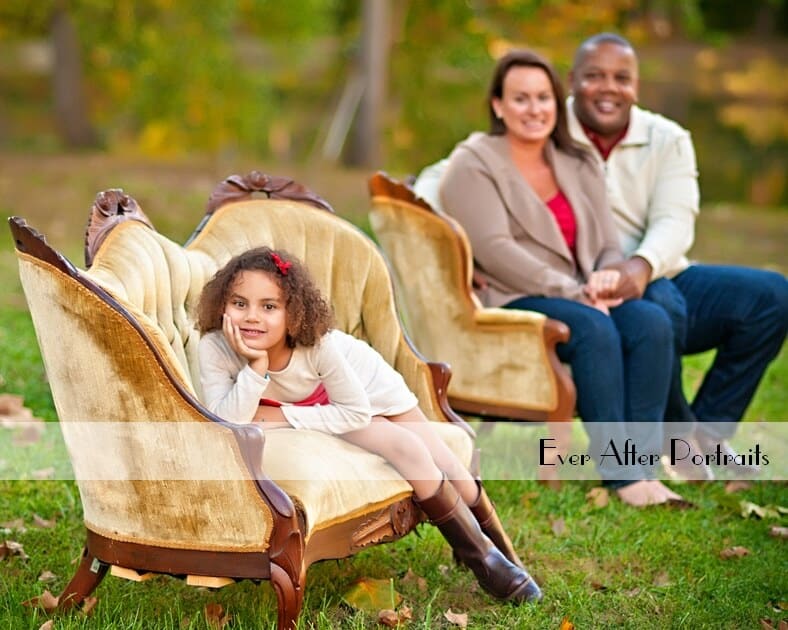 Family Photographer, Photography
Ever After Portraits is comprised of Mindy Belcher and Joriana Belcher Anderson, a mother-daughter portrait photography team located near Arcola, VA in Northern Virginia. We specialize in timeless and emotive fine art family portraits.

Family means everything and capturing those precious moments to preserve forever will mean family heirlooms for you to share for years to come.

Best,

Mindy & Joriana – Contact Us!

Professional Photographer