Limited Edition Fairytale Session, Saturday, October 7, 2017 | Northern VA Family Photographer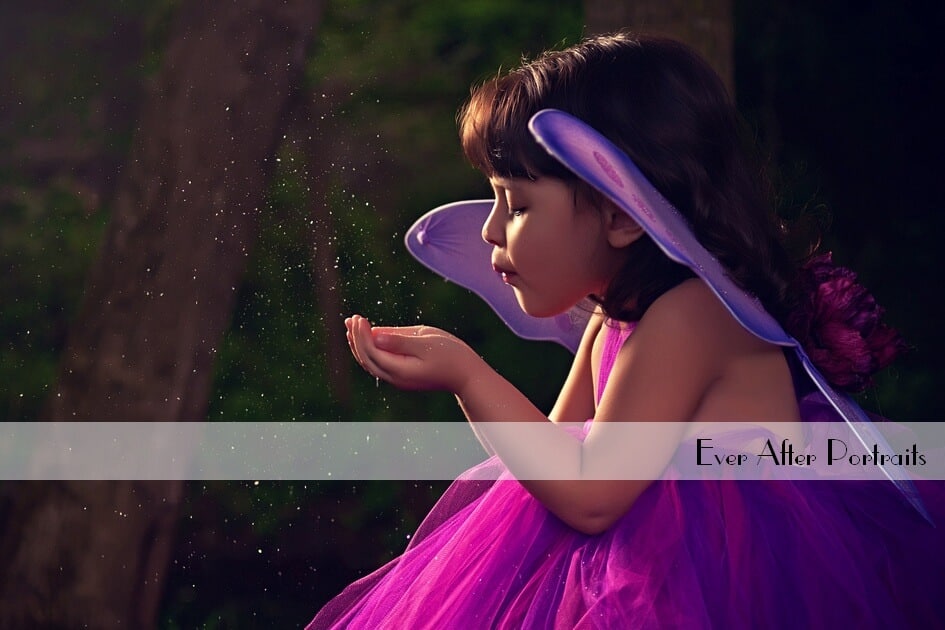 We recently came across a bumper sticker on a golf cart which read: "Powered by Fairy Dust!" It reminded us of our upcoming Limited Edition Fairytale photography session taken at our studio near Arcola, VA & Middleburg, VA.
Limited Edition Fairytale Session
Fairies, pixie dust, and a sprinkle of photography magic come alive on October 7, 2017, at our next Limited Edition Fairytale session. These are perfect for the imaginative little girl in your life and the perfect opportunity to capture her in a beautiful setting.
We have created these sessions to capture your little girl's delight and imagination in a fun portrait session in our outdoor portrait park. Her portraits will be unique and special, just as she is!
Parents and children will love the comfortable October weather and beautiful forest colors worthy of any fairytale storybook. Your fairy princess can bring her favorite fairytale outfit or borrow one of ours. Either way, time stands still for her fairy portrait!
Have you reserved her session? We schedule appointments on a first come, first served.
Our next Fairytale Limited Edition Sessions will be on SATURDAY, OCTOBER 7TH, 2017 ONLY.
We have limited time slots available so that we can take the time necessary with each little fairytale princess. Book your session early!
Session Fee
There is a $99 session fee to be paid before your session date to reserve your slot. Each session is 30 minutes and includes a $99 product credit. Print packages are available. Each session is limited to one outfit provided for ages 3 through 9. You are more than welcome to schedule two back-to-back sessions if you prefer!
If you'd like to preserve your child's fairytale dreams through fine art photography in the Arcola, VA & Middleburg, VA area, we look forward to working with your daughter and creating an imaginary and magical experience for her.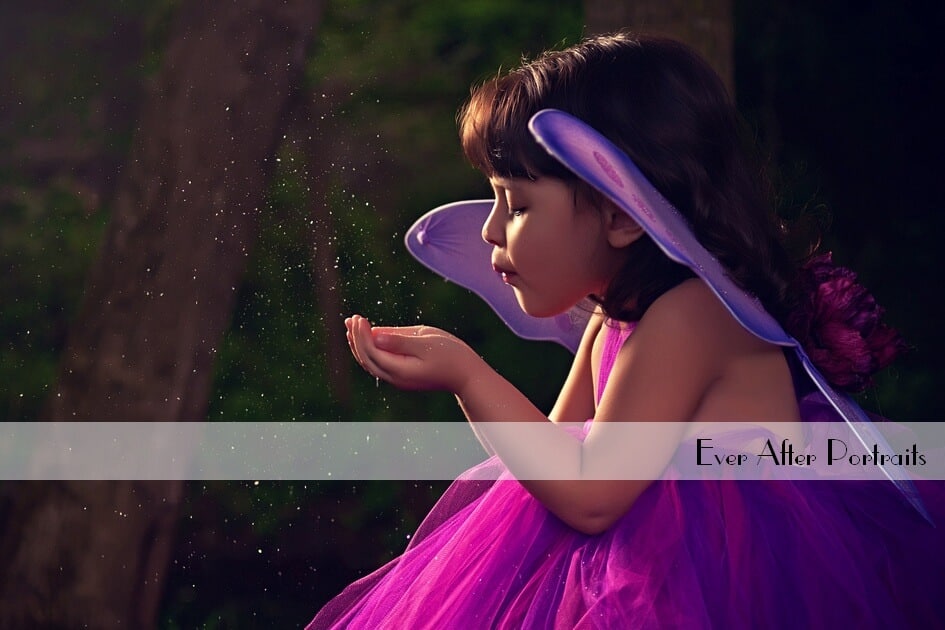 Family Photographer, Photography
Ever After Portraits is comprised of Mindy Belcher and Joriana Belcher Anderson, a mother-daughter portrait photography team located near Arcola, VA and Middleburg, VA in Northern Virginia. We specialize in timeless and emotive fine art family portraits.

Family means everything and capturing those precious moments to preserve forever will mean family heirlooms for you to share for years to come.

Best,

Mindy & Joriana – Contact Us!

Professional Photographer