Wall Portrait Choices, What should I choose?! | Northern VA Family Photographer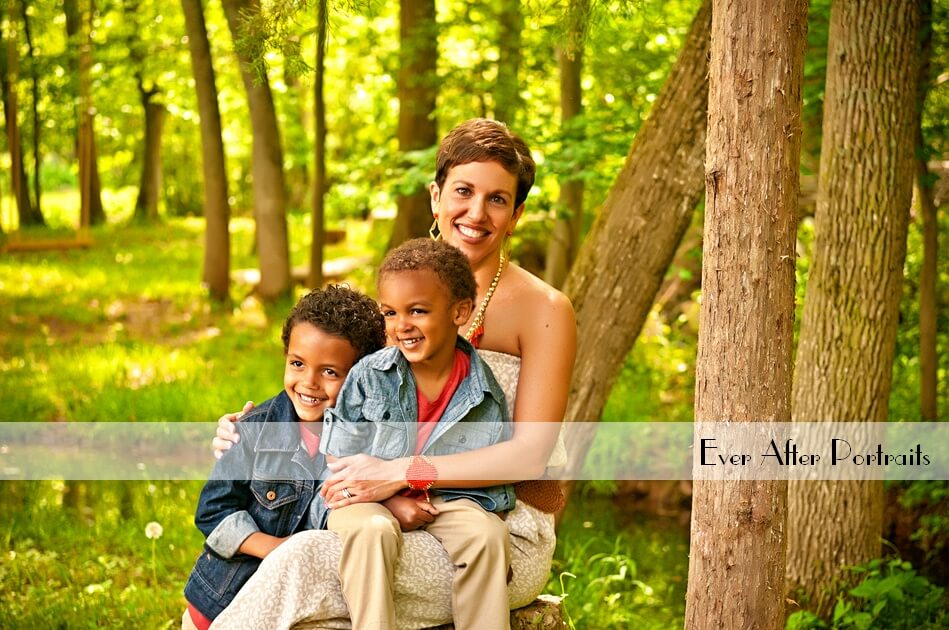 As part of our personalized service to our clients, we assist them in choosing how to display the portrait artwork for their homes. Would a contemporary Steel finish be best? Or perhaps a very modern glossy Ice finish would be perfect? Is a Framed collection right for this family? If you've ever wondered about that, here's a chance to see what other families have chosen for their homes! Jenn and Chad's family photography session was held at our studio in Northern Virginia, near Arcola, VA. We took advantage of nature's bounty for this lovely family. Our outdoor private portrait park provided a stunning backdrop for their family portraits.
This beautiful family was as delightful and loving as their portraits depict. Their joy as a family was easy to capture in portraiture. The final results speak for themselves, and they were thrilled with their portraits!
Wall Art
Jenn and Chad chose a collection of wall portraits in our Contemporary Frameless Ice Finish. The Ice Finish is stunning for fine art portraiture. This finish perfectly reproduces the sharpness and depth captured through our photography. It also perfectly reflects nature's rich colors. It's a timeless but contemporary finish ideally suited for many interior designs. (We also offer other finishes to match any home's interior design and client preferences whether contemporary or more traditional.)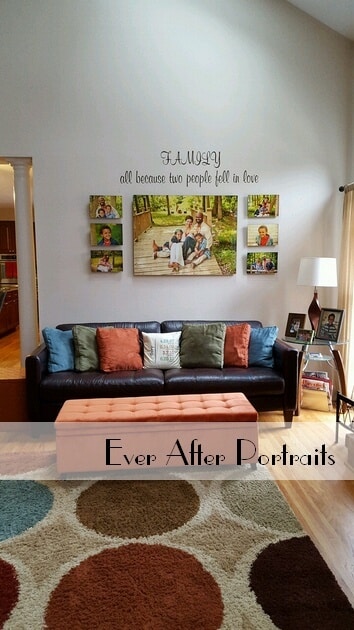 Legacy Album
In addition, one of our archival-quality Legacy albums was filled with more favorite portraits chosen by Jenn and Chad. When you love so many of the portraits, an album is a terrific way to supplement your wall selections!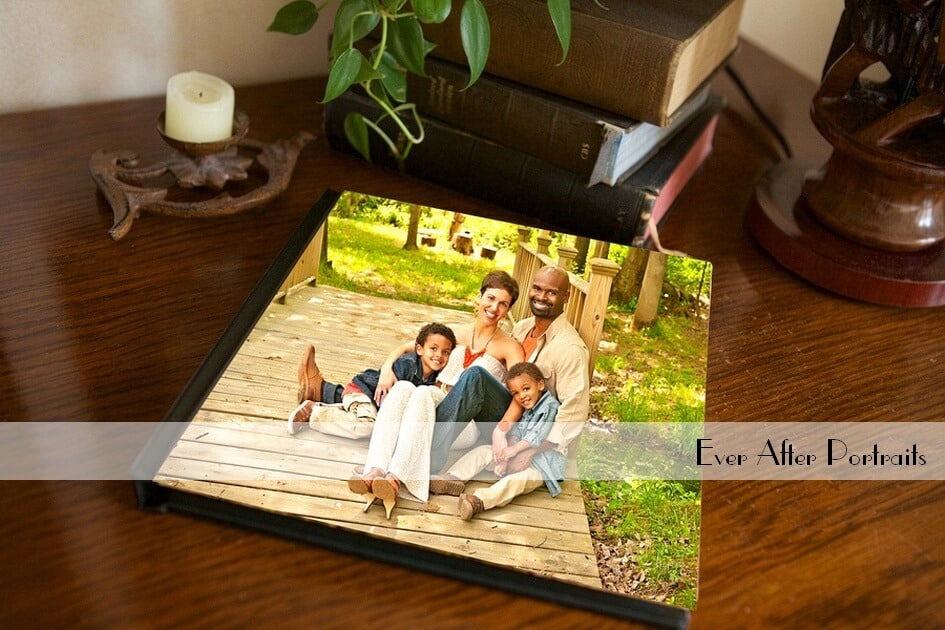 "We are beyond excited and happy to have these family photos hanging on our wall," Jenn told us later. "Amazing! I never get tired of looking at these pictures and looking through our album!"
Jenn tells us that for their next portrait session they hope to do a multi-generational session, and we look forward to working with them again!
If you would like to have portraits of your family created and are near the Arcola, VA area or other Northern Virginia town, please contact our photography studio. We would be happy to work with you and your family in our indoor or outdoor studio or at a location of your choice.
Family Photographer
Ever After Portraits is comprised of Mindy Belcher and Joriana Belcher Anderson, a mother-daughter portrait photography team located near Arcola, VA in Northern Virginia. We specialize in timeless and emotive fine art family portraits.

Family means everything and capturing those precious moments to preserve forever will mean family heirlooms for you to share for years to come.

Best,

Mindy & Joriana – Contact Us!

Professional Photographer