Clearly wall art is important if you want your home to feel more lived in, more beautiful, and more reflective of your family. But is family photography as wall art necessarily important? The answer is: Yes, it is! As a family photographer across Northern Virginia, including Broad Run, VA, we are always drawn to any studies or articles on the benefits or effects of photography. (If you find any good ones, please feel free to send them to us!)
Family Photography as Wall Art
Last year we referenced a 1975 study done on children's self-esteem and the positive impact of displaying family portraits. A more recent article, however, in the UK's Daily Mail newspaper discusses the psychological benefits to children when families display family photos.

According to the article, the display of family photos leads to "greater confidence and sense of belonging" for the children in the home. As portrait studio photographers with years of experience, we have heard the same from our own clients. Family photos as wall art has immeasurable benefits.
The Daily Mail's article cited a study conducted by Venture New Generation Portraits which found that how many portraits parents display of their children is "heavily influenced by how many photos of themselves they remember in their homes when growing up."
The study found that displaying family photography can lead to the children in a family having a better sense of their history which helps contribute to their sense of belonging and greater confidence. We knew that! It's part of why we stress the importance of family portraits as your wall art! There's no better, more important, more beautiful wall art than the portraits of your children and loved ones!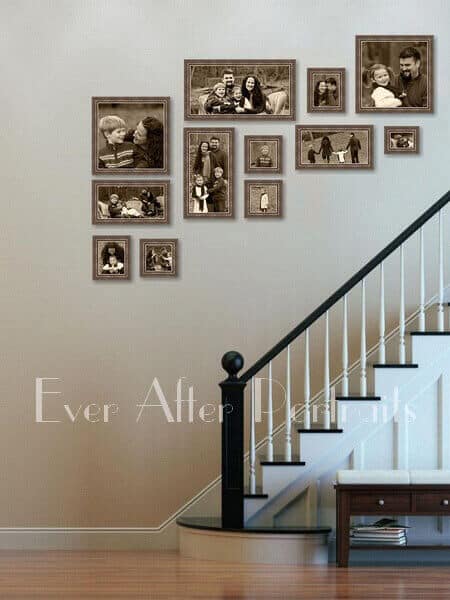 Cited in the article, Professor Geoff Beattie from the Psychological Sciences at University of Manchester stated, "For children in particular, looking at photographs is part of the socializing process; learning who you are and where you fit into the family. By displaying photographs of our children at different stages of their lives, we are making a very public statement that we are proud of them."
How important a role do photographs have in our lives?
Ask those corporations which have tried to ban display of personal photos on employees' desks. One British study mentioned in a 2015 Financial Times article found that when three large organizations banned any personalization of work spaces, productivity decreased while employee apathy increased!
As photographers in the Broad Run, VA and Northern VA areas, we inherently know and understand the enormous value of family photography as wall art. More importantly, we also understand the psychological benefits of displaying the beautiful portraits of your loved ones to make your home feel like the loving home it truly is!
For nearly 30 years, our clients have echoed these studies. You invest in what you truly love, and you truly love your family. There is no better investment than portraits to tell your family's story and reinforce your family as the centerpiece of your home.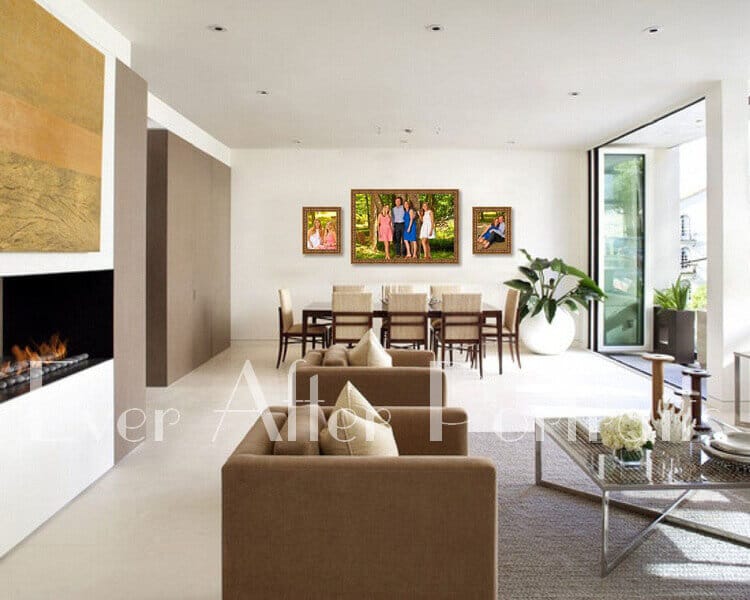 Family Photographer, Photography, Portrait Studio
Ever After Portraits is comprised of Mindy Belcher and Joriana Belcher Anderson, a mother-daughter photography team located in Northern Virginia. We specialize in timeless and emotive fine art family portraits.
Family means everything and capturing those precious moments to preserve forever will mean family heirlooms for you to share for years to come.
Best,
Mindy & Joriana – Contact Us!