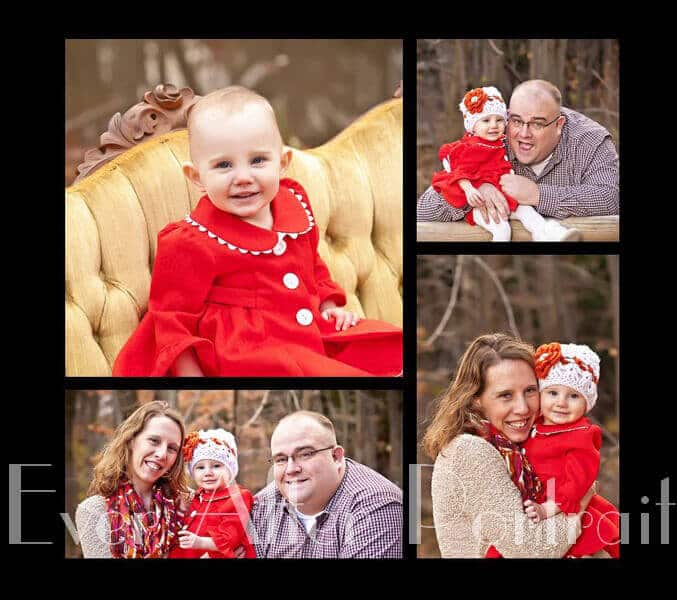 As a family photographer located in Northern VA and serving the surrounding areas, including Broad Run, VA, our photography studio specializes in family portraits. We love to create beautiful portraits which you and your family will treasure for years to come.
We recently introduced you to our clients, Lori and Rob, a lovely couple with a beautiful little girl.
Wall Art
As we mentioned, Lori wanted family portraits with Rob and little Felicity, and she wanted to display them on the walls of her home. Lori and Rob chose a frameless Family Wall Art Collection in Ice, custom sized for a wall in their home. After the display was hung, Lori was kind enough to send us a snapshot, which we've shared below!
Now that's a beautiful family!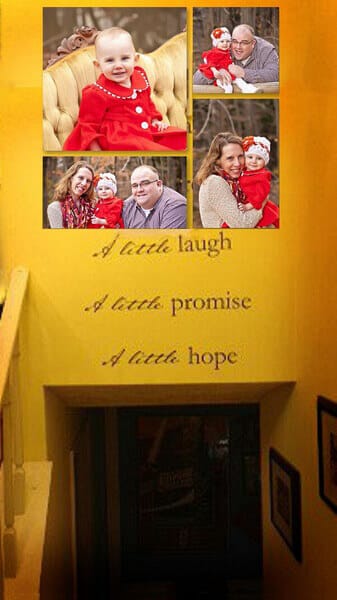 After we introduced you to this family earlier, we heard happy news from Lori. They've added a little boy to their family! And he's a sweetheart! We love hearing such happy family news from our portrait clients.
Family Photographer, Family Photography
Ever After Portraits is comprised of Mindy Belcher and Joriana Belcher Anderson, a mother-daughter photography team located in Northern Virginia, and serving the surrounding area including Broad Run, VA. We specialize in timeless and emotive fine art family portraits.
Family means everything and capturing those precious moments to preserve forever will mean family heirlooms for you to share for years to come.
Best,
Mindy & Joriana – Contact Us!