Brian & Ashley, Masterpiece Framed Rembrandt Portrait | Northern VA Family Photographer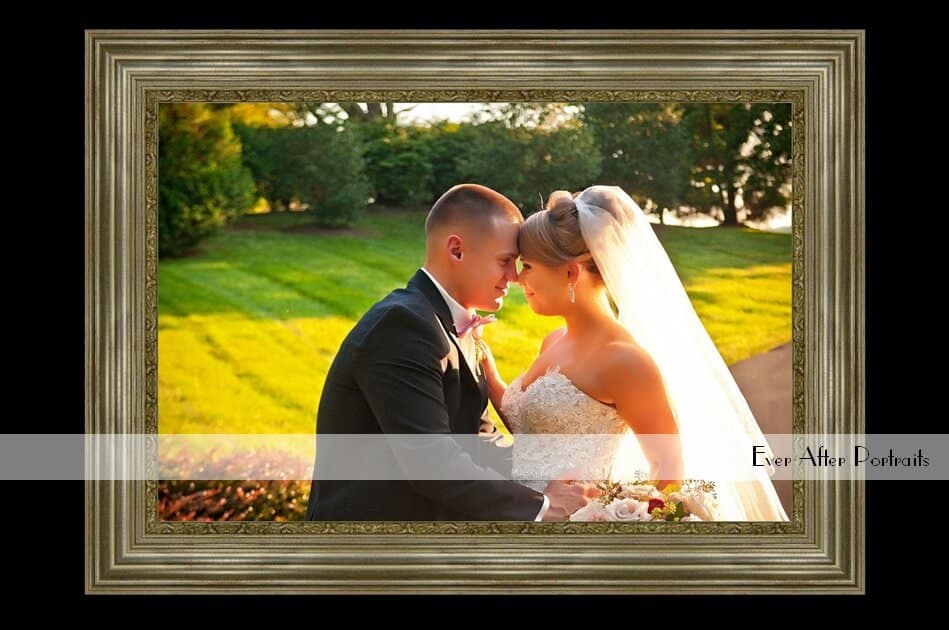 As a Northern Virginia family photographer serving the area, including Lowes Island, VA, we've been privileged to photograph many couples and many families at our portrait studio and elsewhere in the area. Brian and Ashley are one such wonderful couple! They chose us for the photography of both their engagement session and their wedding.
Wall Art
From their engagement session, Brian and Ashley chose this gorgeous collection of portraits in a frameless Steel finish for the wall of their home.
Following their wedding, Ashley knew she wanted a uniquely beautiful framed portrait of her new husband and herself to grace the walls of their home. She and Brian chose a special wedding portrait to be framed with our Masterpiece line, and with our painted Rembrandt finish.
Framed Rembrandt Finish Portraits
Our Rembrandt finish for framed canvas portraits is a wonderful mix of photography and painting. After printing on canvas, it is enhanced with oils, painted with the love and talent of a portrait painter, thus giving the portrait wonderful depth and dimension. The result is exquisite, with the realism of a photograph but the beauty, style and feel of a free-hand painting. The painting style is customized to the look and feel of the image.
Ashley and Brian chose a realistic but romantic style for their portrait. You can feel the love they share when you see their gorgeously finished portrait on the wall of their home!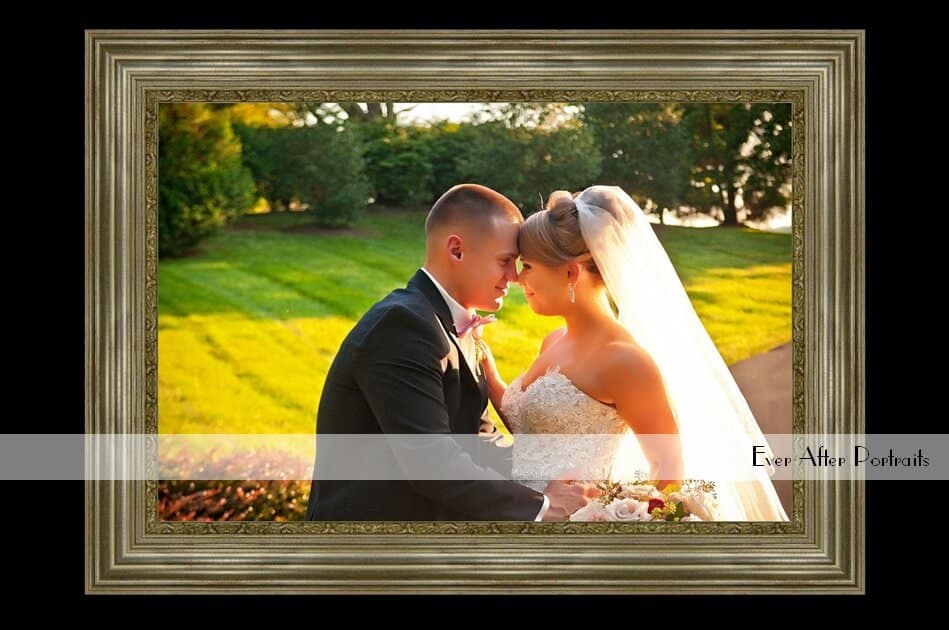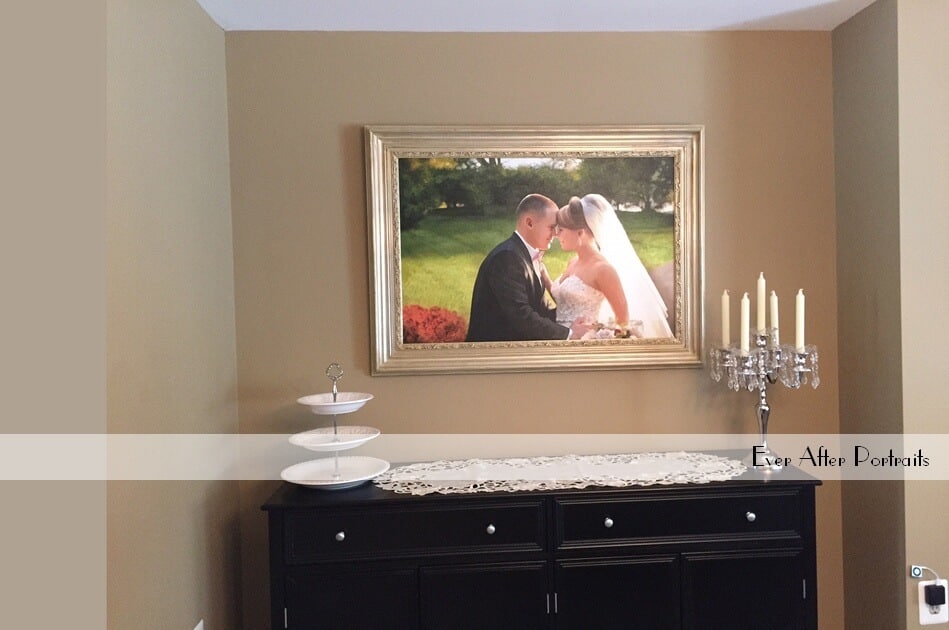 Although it must be seen to be truly appreciated, we thought we would share a few close-up images of the painted brushstrokes for the Rembrandt to give you an idea of how lovely this portrait is.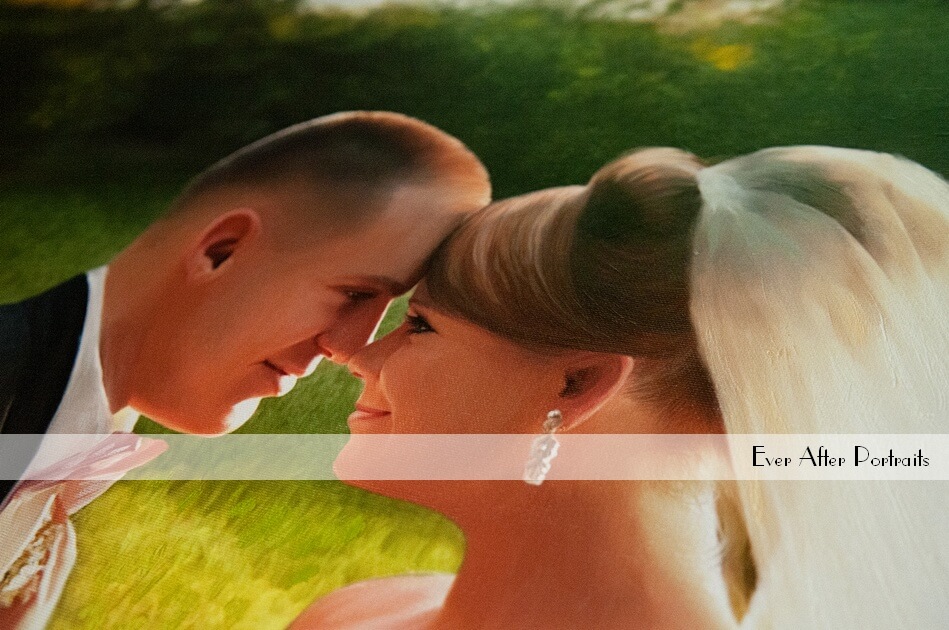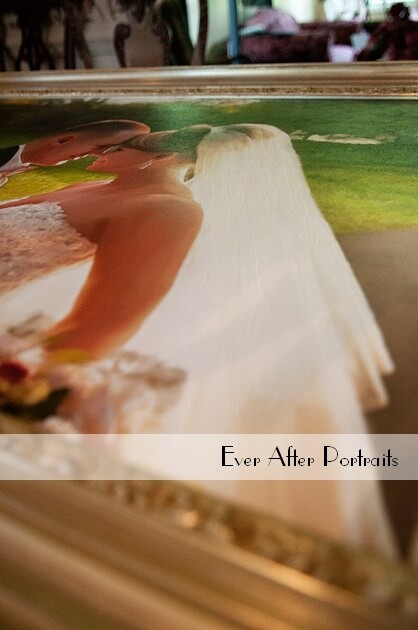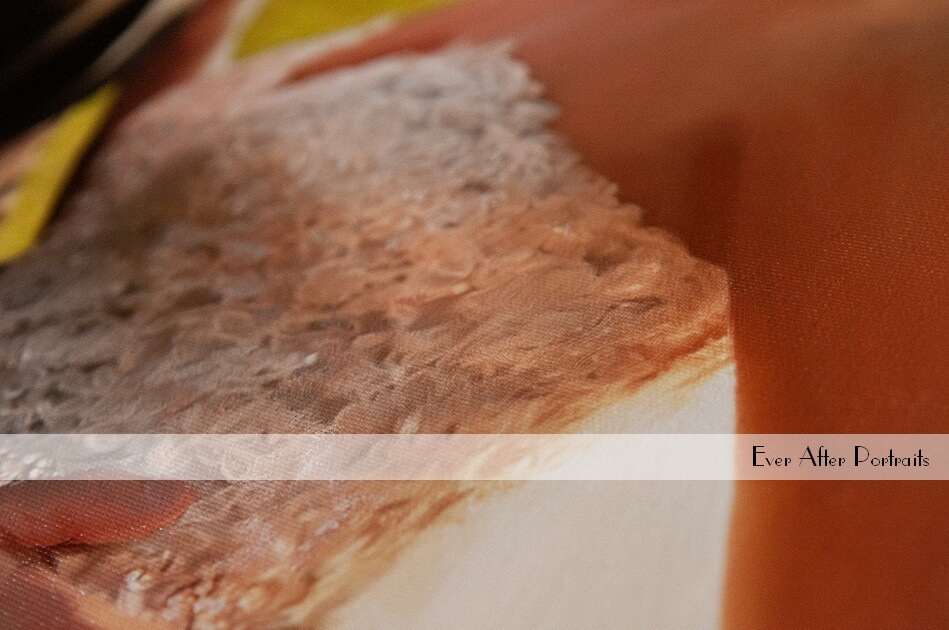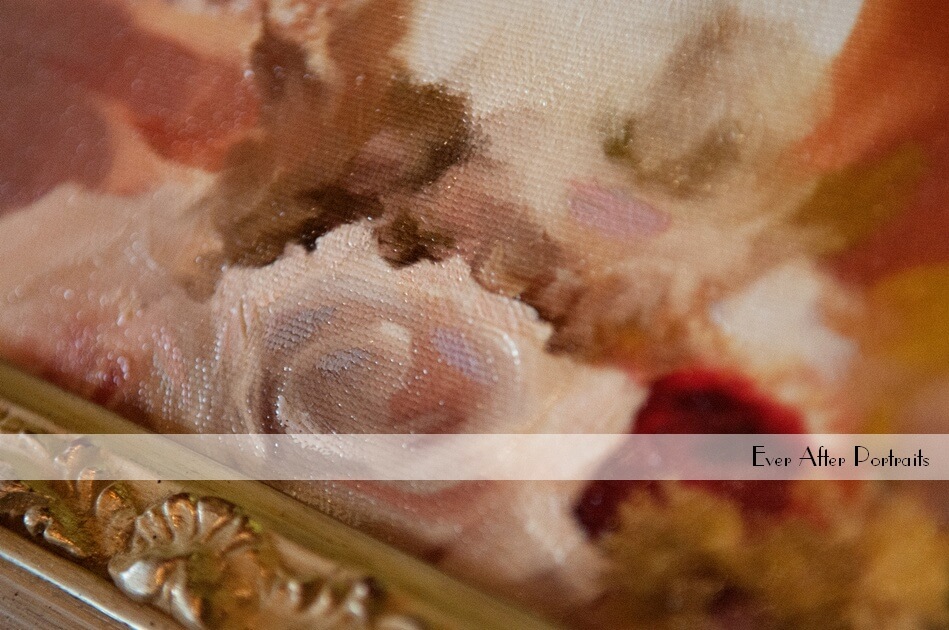 Family Photographer, Family Photography
Ever After Portraits is comprised of Mindy Belcher and Joriana Belcher Anderson, a mother-daughter portrait photography team located near Lowes Island, VA in Northern Virginia. We specialize in timeless and emotive fine art family portraits.
Family means everything and capturing those precious moments to preserve forever will mean family heirlooms for you to share for years to come.
Best,
Mindy & Joriana – Contact Us!