Families, 7 Tips for Your Portrait Session! | Northern VA Family Photographer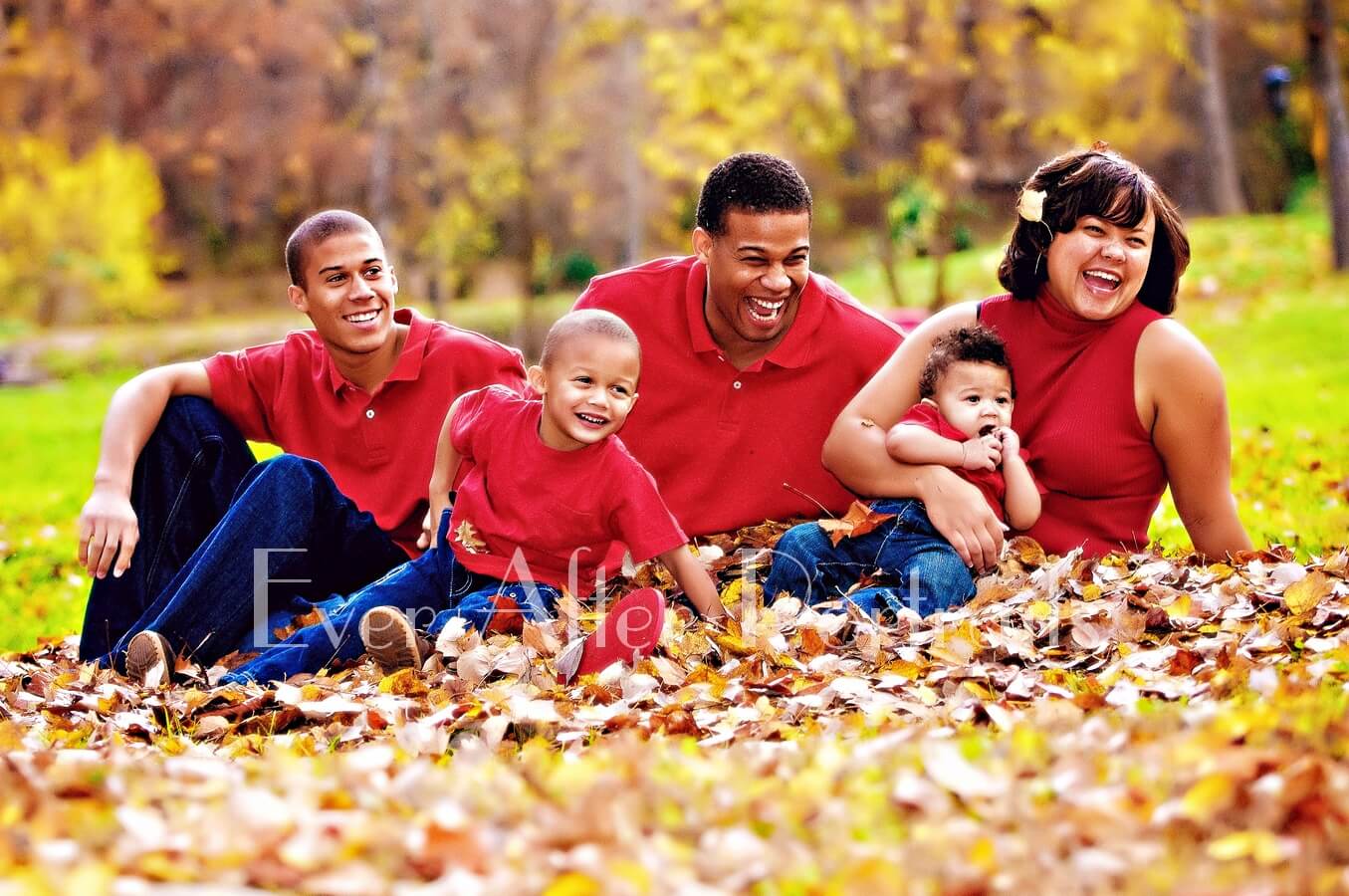 The idea of a family photography session for the very busy parents in the Lowes Island, VA and Northern VA area can seem daunting. Visions of trying to gather all your children long enough for a portrait might make you feel a bit overwhelmed, but it shouldn't! As a highly-seasoned family photographer, you can leave it to us. We've been doing this a very long time, and we know just how to run a family portrait session so that it's easy and very manageable. Don't be surprised if your children come out saying they had a lot of fun!
On that note, let us offer a few tips to reassure you for your family's photography session. If you do decide to work with us, we will provide you with even more information so that by the time you arrive for your session, you are feeling totally relaxed and ready to enjoy yourselves! We'll get the best portraits that way.
7 Tips for Your Family Portrait Photography Session
Clothing Conscious
As part of our service to our clients, we will assist you with clothing choices, but here are a few things to keep in mind: Don't wait until the day before your session to select your outfits. Selection should happen well in advance of the day of your portrait session, just in case there turn out to be some wardrobe malfunctions. Here's what we strongly advise:
• Dress comfortably, attractively, and in well-fitted clothing. We usually suggest something that reflects your normal tastes.
• Pick your clothes according to the tone of your pictures. Are you opting for more formal, black and white pictures? Dress accordingly, which usually means somewhat dressier. For more casual portraits taken outside during the fall, rich earth tones will coordinate beautifully with the background, and the results are stunning.
• Choose coordinating colors but don't match exactly (boring!). The entire family should not show up in white shirts and blue jeans. You want to mix it up with coordinating colors in the same palette or tones. Feel free to browse Pinterest for ideas on outfits you like. We also have dozens of Pinterest boards you can browse for outfit advice.
Coordinate Your Schedules
If your children are young, we recommend trying to organize the photography session around their nap or bedtime. You don't want a child doing a portrait session instead of taking their nap. They won't be too happy about sitting for portraits if they've missed a nap!
Also make sure they've had a meal or snack. Please avoid bringing sugary and messy snacks (like chocolate) to the session.
We are happy to try to schedule around a child's nap time for your session. Just let us know when you call to schedule your session.
Plan Enough Time
If you rush out the door to get to your session, you're likely to leave something behind, such as snacks, or arrive stressed and not quite ready for portraits. Give yourself enough time before a session so that you all arrive relaxed and willing to do portraits.
Also, consider having hair and makeup done professionally before your session. That eliminates two things you'll have to worry about doing for yourself right before the session. Let the pros handle it!
We suggest gathering whatever you plan to bring to the portrait session the night before or early that morning. Lay out your outfits the night before and make sure your children know (and agree with) what they will be wearing for the session. Last minute battles over outfits is a sure way to derail the experience!
Hand Us Your Children!
We have a lot of experience as children's photographers. If you start giving your child orders during the session, it's very likely that they will not listen! Step back, and let us handle it. We can work with all children, and most of them are more apt to listen to us as the photographer than the parents during a portrait session! Trust us! We can elicit the naturalness needed for a candid family portrait. We've been doing this for almost two decades. We've seen it all.
Don't worry. Be happy.
The more fun you have during your session, the more natural your portraits will turn out. Tickle your child! Crack jokes. Feel free to giggle. Don't be shy. Hugs should abound, and love should be active and evident! We promise to capture it in a portrait.
We don't like "stiff" portraits, and you won't either! The more relaxed you are, the better your portraits will turn out. Not everyone has to be staring at the camera. Some of the best portraits are ones where we catch the family interacting with each other naturally during the session! Those are also some of the most authentic portraits.
What Makes Your Family Unique?
Something that also makes for a great portrait is when a family brings a special prop for their portraits. One of the best we've done involved a family who decided to bring a prop of something they loved doing together. Does your entire family play tennis? Bring your racquets. Is Scrabble a regular family competition? Cool! Does your child have a beloved teddy bear they rarely part with? Bring it. Be creative and think of what best represents your family.
If you are looking for high-quality family photography in the Lowes Island, VA area, Ever After will work with you to create treasured art pieces you and your family will enjoy and appreciate for many years. We are passionate about helping and engaging area families in their quest to document their family through photography!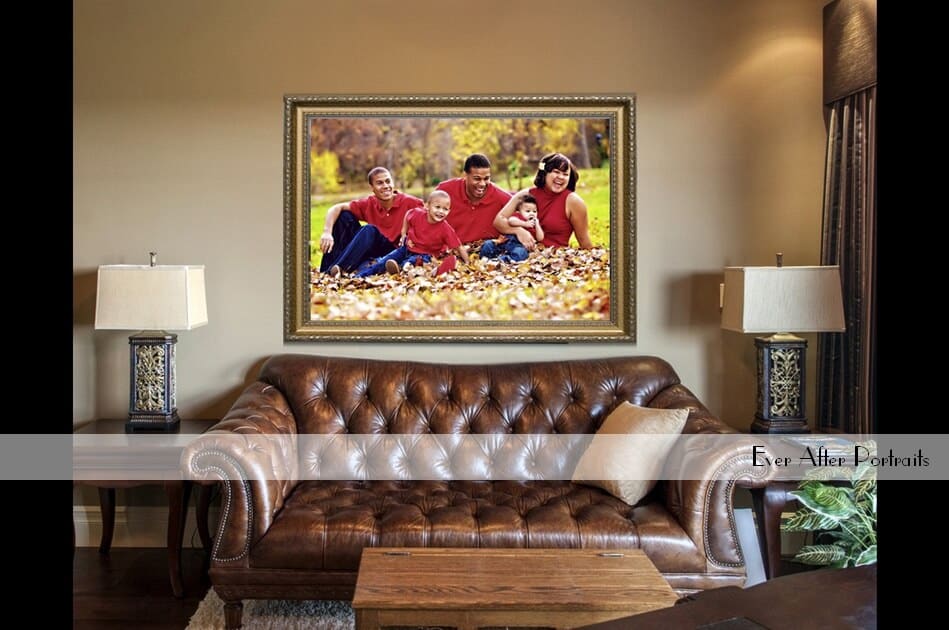 Family Photographer, Family Photography
Ever After Portraits is the mother-daughter portrait photography team of Mindy and Joriana. We're located near Lowes Island, VA in Northern Virginia. We specialize in timeless and emotive fine art family portraits.

Family means everything and capturing those precious moments to preserve forever will mean family heirlooms for you to share for years to come.

Best,

Mindy & Joriana – Contact Us!

Professional Photographer