World Photography Day 2016 | Northern VA Family Photographer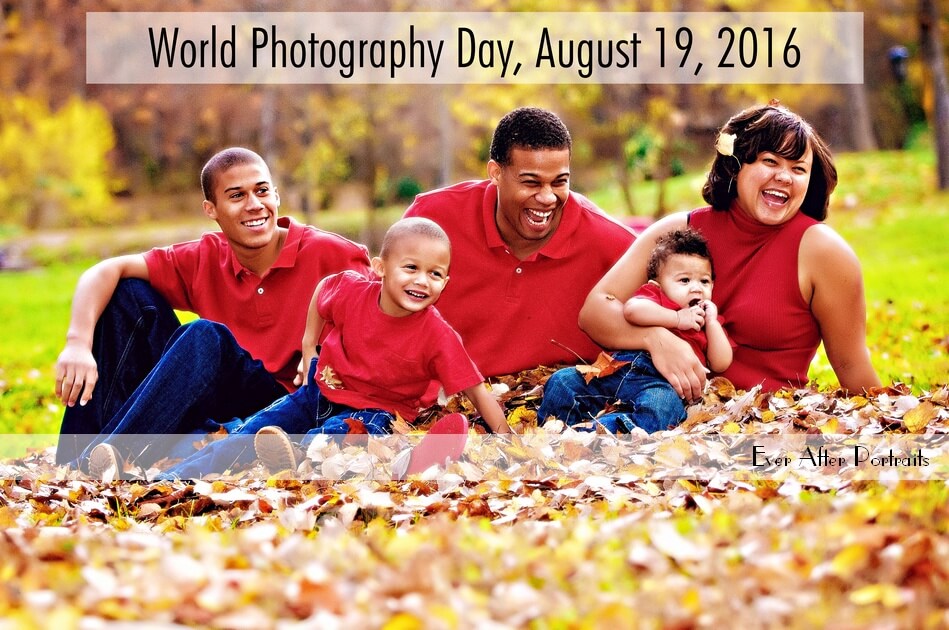 Today, August 19, 2016, is World Photography Day! The first patent related to photography was granted today in 1839. World Photography Day is a day to celebrate and recognize photographers and photography around the world. It's an ancient day of celebration (actually, it's been around since 2010). But, as a portrait studio located in Northern VA, we love the idea of an international day to honor all photographers and their work! We also think it's a great day to consider scheduling your own fall family portraits!
You don't have to be a professional to be recognized today. In honor of World Photography Day, we thought we'd share ten facts about photography. We are also posting a website honoring this special day where you can upload your photos on a gallery.
World Photo Day Website
A World Photo Day website collects photos each year throughout the month of August. Users may create an account and upload their photos to their galleries. We have not used this site ourselves so as always, we recommend you read carefully through their user and copyright information. Typically, we suggest watermarking your photos when posting them publicly. (There are several online websites and programs to help with this.)
We wish we could take the credit for compiling this list of facts, but we have to give credit to William Hartston of The Daily Express in London.
TEN FACTS ABOUT PHOTOGRAPHY IN HONOR OF WORLD PHOTOGRAPHY DAY:
1. The date celebrates August 19, 1839, when the French government bought the patent for the daguerreotype and released it "free to the world".
2. The daguerreotype, invented in 1837, was the first practical photographic process.
3. The earliest known permanent photographic image, however, was created by a more complex process called heliography in 1826.
4. The exposure time needed to create that photograph was eight hours.
5. Thanks to digital cameras on mobile phones, more than 350 billion photos are now taken worldwide every year.
6. Around 250 billion photographs have been uploaded to Facebook.
7. Queen Victoria and Prince Albert had a darkroom installed at Windsor Castle to indulge their passion for photography.
8. The first photo of the Moon was in 1851; the first photo of its dark side was in 1959.
9. The earliest known use of the word "photograph" was in 1839 by the astronomer Sir John Herschel.
10. The earliest known use of the abbreviation "photo" was by Queen Victoria in a letter in 1860.
If you'd like to honor World Photography Day by not only taking your own pictures but by scheduling a professional family portrait session with our professional portrait studio in Northern VA, not too far from the Round Hill, VA area, contact us today! We're happy to help you out and explain our services.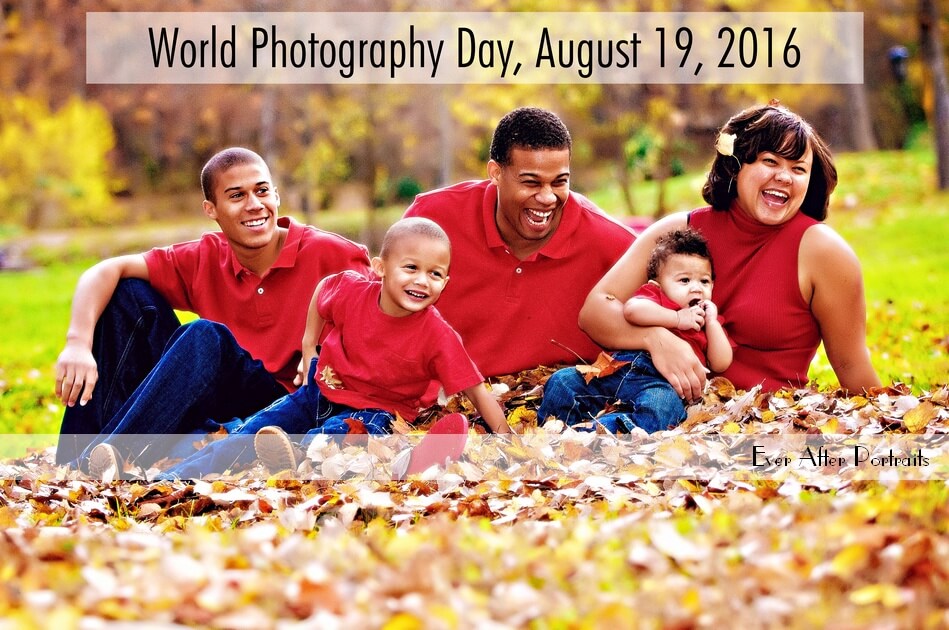 Family Photographer, Family Photography
Ever After Portraits is comprised of Mindy Belcher and Joriana Belcher Anderson, a mother-daughter portrait photography team located in Northern Virginia. We specialize in timeless and emotive fine art family portraits.

Family means everything and capturing those precious moments to preserve forever will mean family heirlooms for you to share for years to come.

Best,

Mindy & Joriana – Contact Us!

Professional Photographer