Moments | Northern VA Family Photographer
It's back-to-school time, and even though my daughter, Joriana, is no longer in school, this time of year fills me with nostalgia. The older I get, the quicker the milestones come and go. When my daughter was born I entered a whole new set of milestones: first smile, first laugh, turning over, crawling, walking, first tooth – the list of firsts seemed to go on and on. And the milestones just kept coming more quickly in what felt like a series of stop motion captures: feeding herself (talk about messy!), choosing clothes (some interesting combinations, to be sure), learning to ride a bike, going to the beach and HATING the sand (that was fun!).
First Day of School
Then the big milestone came, one I was simply not prepared for: the first day of school. I still remember crying while taking Joriana to her very first day of school, and I can hear her telling me, "Mommy, it's okay. Don't cry!" She couldn't wait to go to kindergarten, and I couldn't stop crying. I was realizing she was growing up. Through the years, each new "first day of school" meant a bit of sadness for me. How had yet another year gone by? It wasn't all sadness, of course. It was amazing to watch the changes my daughter made through the years, from simple things like her love of recess to her "love" for a little boy in her class. For weeks, we heard a lot of "Elvis said" and "Elvis did." As time passed and school became more involved, it was hating homework and wanting to learn a musical instrument. She was growing and changing. It snuck up on me, to tell the truth! She was becoming a young woman. Soon she was making more decisions of her own and striving for independence. More moments flashed by in an instant, and suddenly middle school loomed, and new challenges were met and overcome. Before I knew it, years had passed and my daughter (who I couldn't help but still see as my little girl just starting kindergarten) was graduating from high school! All of the moments that passed by had added up to days and months and years. How did that happen so quickly?! Next it was learning that she had an affinity for photography. Working with her in that way was a new experience, although a welcome one.
Getting Married
And then came what felt like a pinnacle milestone to celebrate: She was a grown woman. She fell in love with a wonderful man. She got married! How did my little girl, the one I cried over, become this beautiful young married lady? Being a photographer, I've been able to visually capture many precious moments to look back on through photography. I can't tell you how much that means to me. Families change as the years pass, even if the amount of family members doesn't change! Children grow into their independence, and parents look back with an almost melancholy smile thinking, "Where did the time go?" Sometimes it feels so easy to remember her "big" milestones: Walking, talking, school, riding a bike, graduating, working, wedding and marriage. But it's a little more difficult to hold tight to the in-between moments, the little ways in which she changed: a change in the way she smiled, or the way in which she held herself tall, or when she learned to use logic when discussing what she wanted (I stared open-mouthed at this one). Sometimes those little moments are the most precious. We all go through life collecting precious moments in time, the moments that truly matter. These moments are the reason why, as a photographer, I say: Don't wait on scheduling a family portrait! Do it now! If you don't, "I'll do it tomorrow" will become next week, then next month, and then next year, and you'll look back and realize you've missed out on capturing "this moment" in your family's lives! Today is the day to schedule your Family Portrait Session. Call us at 571.434.0009 and book it now!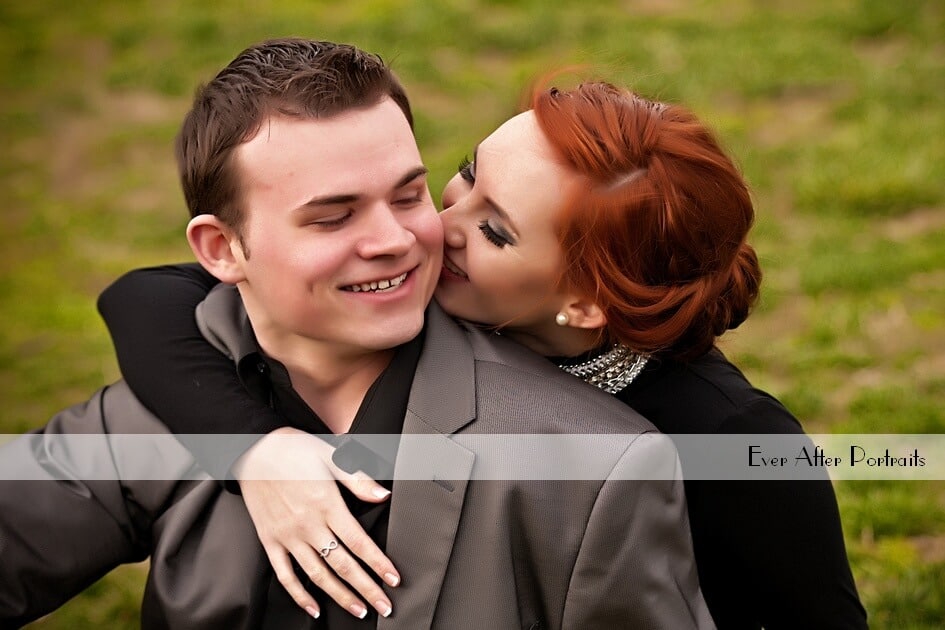 Family Photographer, Family Photography
Ever After Portraits is comprised of Mindy Belcher and Joriana Belcher Anderson, a mother-daughter portrait photography team located in Sterling, VA in Northern Virginia. We specialize in timeless and emotive fine art family portraits.

Family means everything and capturing those precious moments to preserve forever will mean family heirlooms for you to share for years to come.

Best,

Mindy & Joriana – Contact Us!

Professional Photographer