Senior Girls, What to Wear Do's and Don'ts for your Session| Northern VA Senior Photographer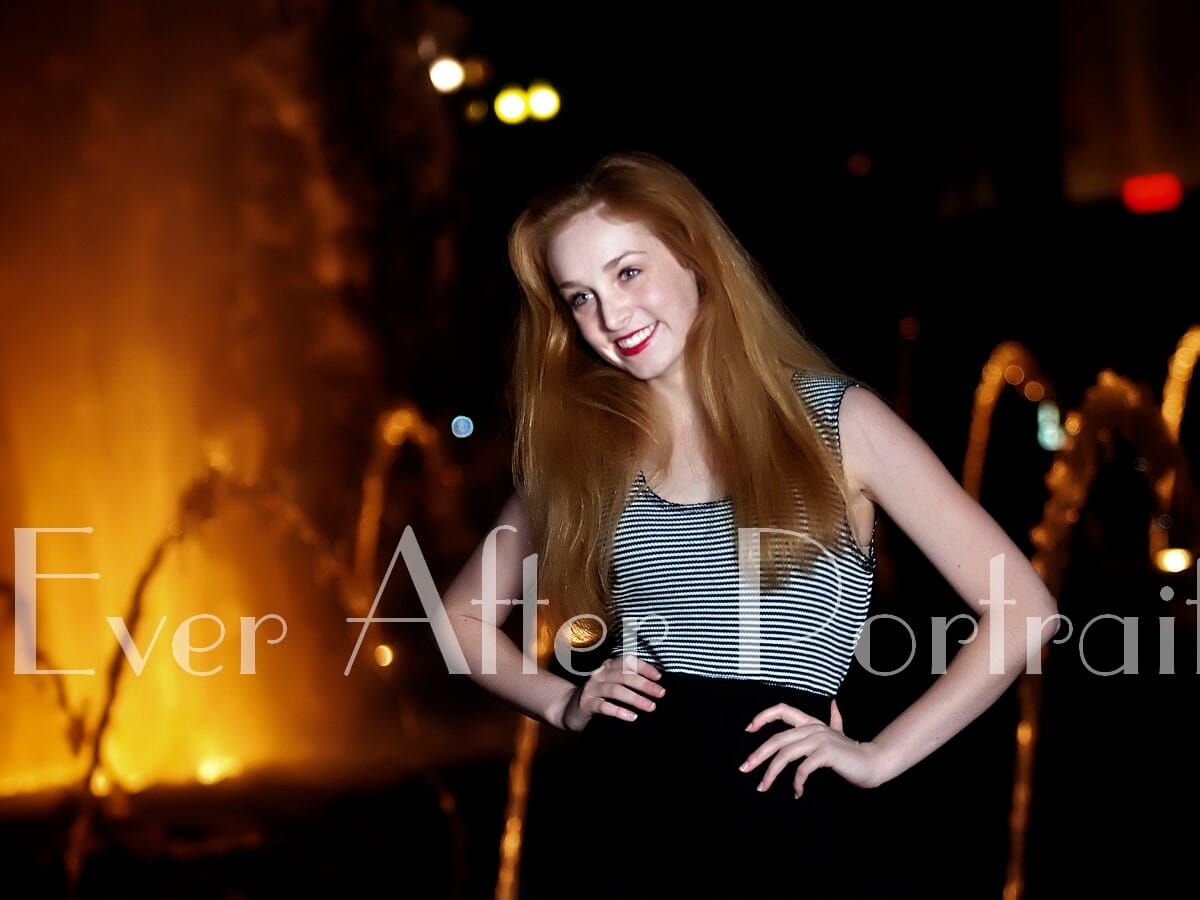 High school graduation is a significant milestone! Selecting fine art photography is a poignant and beautiful way to commemorate this important event. The first question we often hear as Sterling, VA photographers is "What do I wear?!"
As a professional photographer, we know what translates well from real life to photographs, so we thought we'd offer you young ladies some tips for your Senior Portrait Session.
We tell our seniors that they may not be too excited right now about doing Senior Portraits, but they will be thrilled when they see the results. Plus, someday they will genuinely appreciate their mother's encouragement to do senior portraits!
Lastly, keep in mind that senior portraits are meant to be a visual commemoration of your final year of high school and graduation. They can be fun and reflect your personality while being tasteful and beautiful.

What NOT to wear for Senior Portraits
• Don't wear anything wrinkled – even if it's meant to look wrinkled. Sometimes, what looks good in person, won't look good in pictures. Wrinkles are a case in point. Generally, we advise you to stay away from them for your portraits.
• No busy patterns because they also don't look good in photographs and will distract from YOU.
• We suggest you stay away from bold stripes. They aren't always flattering in portraits.
• Avoid short skirts as well. They too will distract from your beautiful face. Try the old and trusty rule of thumb to know if the length is acceptable: Your hemline should reach no higher than your fingertips when you hold your arms straight down at your sides. You most likely will not be standing during your entire portrait session; so make sure that when you are sitting, everything that should be is covered! (Let's not shock Dad and show him something he doesn't want to see, all right?!)
• Avoid revealing tops. Not only might they appear inappropriate but they can distract the viewer. You don't want to constantly be pulling on your clothing during the session, either.
• Mismatched or visible undergarments are not a good idea for portraits as significant as Senior Portraits. Sheer tops or thin straps where your undergarments are visible aren't advisable.
• Sneakers or athletic shoes are trendy these days, so we won't discourage you too actively from wearing them. However, we would urge you to make sure they're spotless and are appropriate to the outfit!
• Flip flops are usually a big no-no. Save them for the beach!

What you should WEAR:
• Nude-colored undergarments are always recommended for photographs – even more than white which will be more visible under tops.
• Classic outfits which fit you well but don't appear as skin tight.
• Tasteful layers, regardless of the outfit, are a good idea, especially for outdoor portraits. For women, that can mean sweaters, vests, or light jackets. Layering is an easy way to create various looks. Keep layers light and simple. You shouldn't wear parkas, heavy coats or bulky sweaters because they can make you look larger.
• If you wear jewelry, we strongly recommend keeping it simple and tasteful. If you have an heirloom piece from your mother or grandmother, wearing it can be a beautiful tribute to them.
• Coordinating your colors is key to a polished look which translates very well into photographs. That means coordinating (doesn't have to be a perfect match) the color of your accessories. Tops and bottoms should definitely corridinate with each other, and nothing should clash.
Check out our Pinterest board full of clothing suggestions for the Senior Girl!

If you would like to do fine art senior photography in the Sterling, VA, call our studio. We'd be happy to work with you to commemorate this significant life milestone in a way you'll love!
Family Photographer, Senior Photography
Ever After Portraits is comprised of Mindy Belcher and Joriana Belcher Anderson, a mother-daughter portrait photography team located in Sterling, VA in Northern Virginia. We specialize in timeless and emotive fine art family portraits.

Family means everything and capturing those precious moments to preserve forever will mean family heirlooms for you to share for years to come.

Best,
Mindy & Joriana – Contact Us!

Professional Photographer