Senior Guys, What to Wear Do's and Don'ts for Your Senior Session | Northern VA Senior Photographer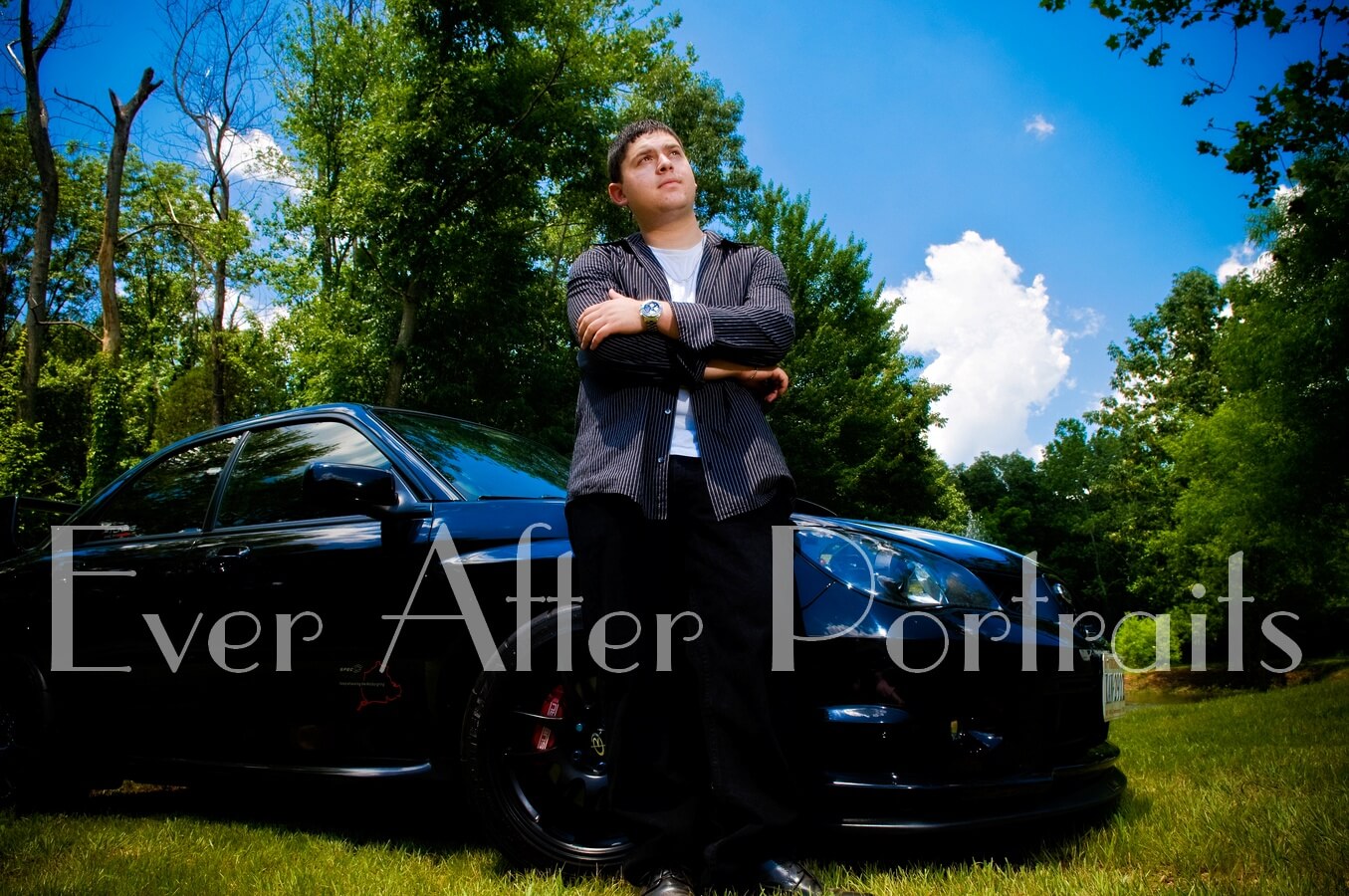 When it comes to doing senior portrait photography, a little guidance from your favorite Sterling, VA photographer (that would be us!) can be enormously helpful. So, we thought we'd share some what-to-wear tips for young men.
Gender aside, it can be tough to know what to wear for these milestone portraits. We also realize that boys are often the more reluctant gender when it comes to posing for pictures. We promise you that, while you might not be too excited about doing them, you will feel better when you see the results. There will come a day when you sincerely appreciate your mother's encouragement to have senior portraits!

Let's start with what NOT to wear:
* Don't wear anything wrinkled – even if it's meant to look like that. Sometimes, what looks good in person, doesn't look good in pictures, especially in such important ones such as senior portraits.
* Don't wear busy patterns. Those don't translate well in photographs either and distract from the star of the show: YOU.
* Stripes can be tricky, so we suggest you stay away from bold stripes.
* Cargo trousers are beloved by men the world over – however, we strongly encourage you not to wear them for your senior portraits. Do you really need that many pockets preserved for all time through photography?!
* Sneakers or athletic shoes, what can we say? We realize they're trendy these days, so we won't discourage you too actively from wearing them, especially if they coordinate with your outfit. However, we would urge you to make sure they're spotless and not looking ratty!
* Flip-flops are usually a big no-no – unless you're having a beach portrait.


Now on to the more positive!
What you SHOULD wear:
* Sporting a classic look for your senior portraits is the best thing you could do! You can't go wrong with collared, long-sleeved shirts and clean-lined trousers, khakis or nice jeans.
* Tasteful layers are a good idea, especially for outdoor portraits. It's an easy way to do different looks quickly and easily. Keep your layers light and simple. No parkas, heavy coats, etc. They don't translate well in pictures.
* If you wear jewelry, we strongly recommend keeping it simple and tasteful.
* Ties of any kind, especially bow-ties, are cool! Bring it on! You'll look great.
* Color coordinating your outfit will result in a professional look. That means consider the color of your belt and shoes. Do they coordinate? Your shirt and pants should complement each other, and nothing should clash.
Check out our Pinterest board full of clothing suggestions for the Senior Guy!


If you are thinking about doing your senior portrait photography here in the Sterling, VA area, give us a call! We'd be happy to answer your questions and work with you on commemorating this significant life milestone!
Family Photographer, Senior Photography
Ever After Portraits is comprised of Mindy Belcher and Joriana Belcher Anderson, a mother-daughter portrait photography team located in Sterling, VA in Northern Virginia. We specialize in timeless and emotive fine art family portraits.
Family means everything and capturing those precious moments to preserve forever will mean family heirlooms for you to share for years to come.
Best,
Mindy & Joriana – Contact Us!