Family Wall Collections | Northern VA Family Photographer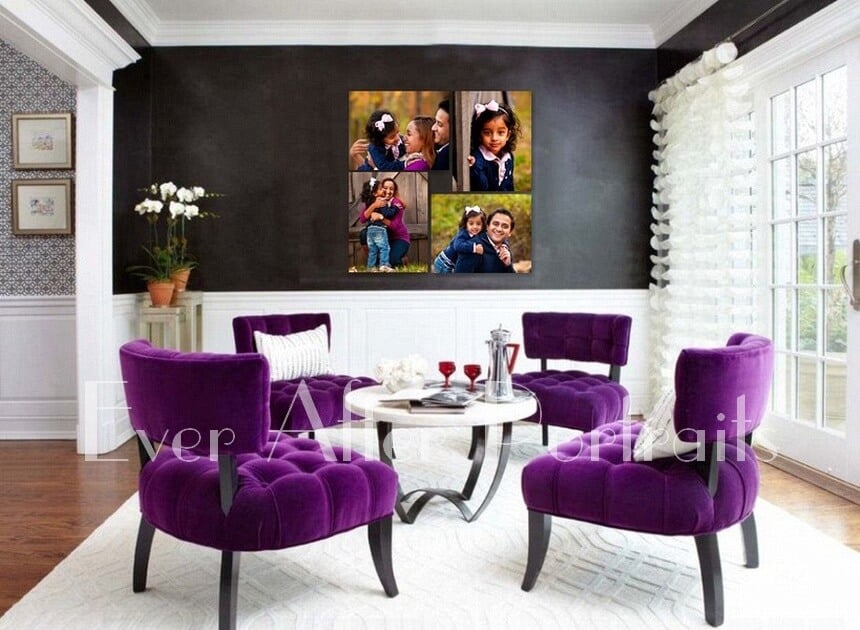 As a portrait photography studio in Dulles, VA, we specialize in capturing the perfect family portraits for our clients. This starts from the first time we speak to you all the way through to when you display your portraits on the walls of your home.
In our consult with you, we discuss your family, including ages and personalities. We want to get to know you before your session with us.
We also talk about styling your session to suit your family "vibe" (such as relaxed or formal), as well as your clothing for the session. We want every member of the family to look their best. We also discuss your home decor; this assists us in the styling, too. For example, if you plan to display your family portrait on a wall of your home which is red and that color won't be changing any time soon, we will not recommend that you wear red clothing for your session!
Included in customizing your session to you and your family is having you take quick iPhone photos of any walls in your home upon which you want to display your portraits. After you text those photos to us, we import them into our design software. We can then design a collection for that wall, in the perfect size! After your portrait session, we can show you exactly how your portraits will look on that wall.
No matter the size of the wall, we can custom design the right collection for that wall.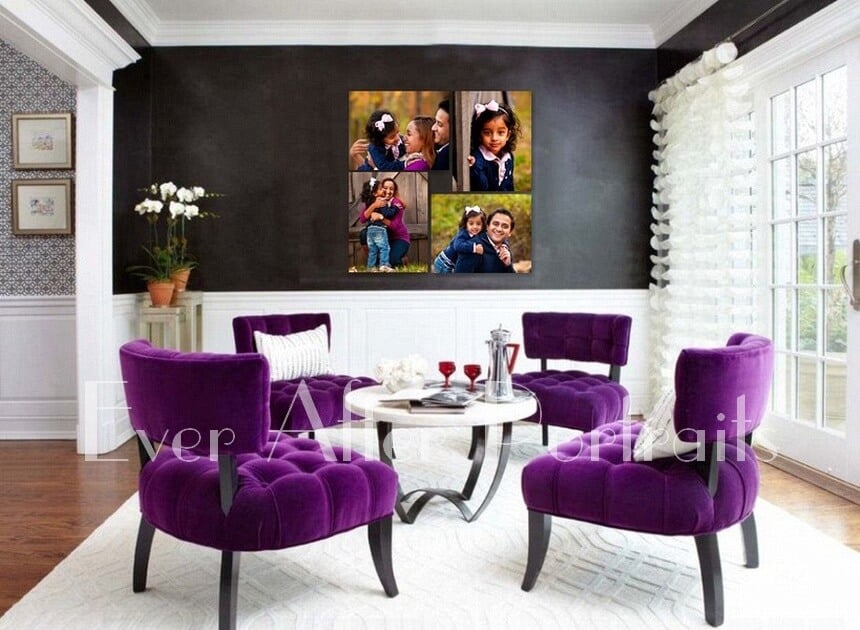 You decide what you want, whether you want one large image on your wall or a collection of images. I'll tell you that most families choose a collection because they want their walls to tell the story of their family.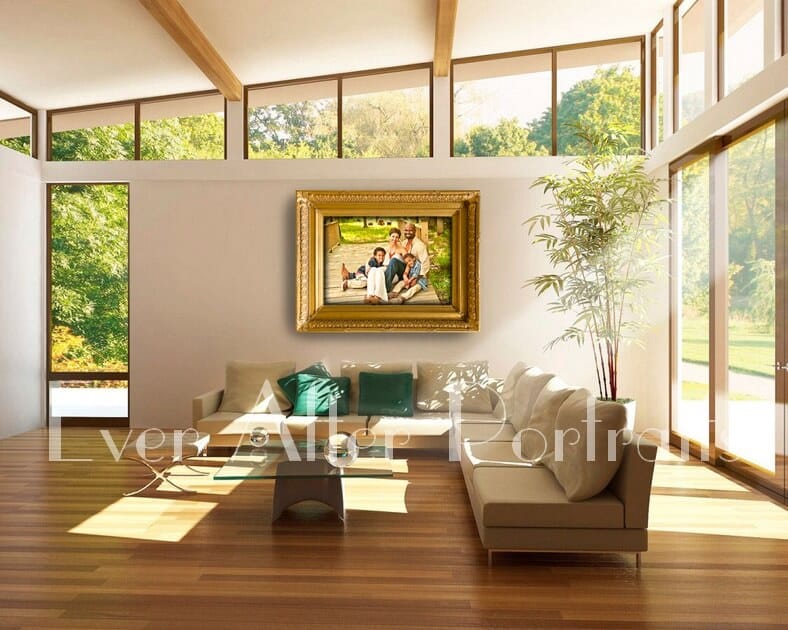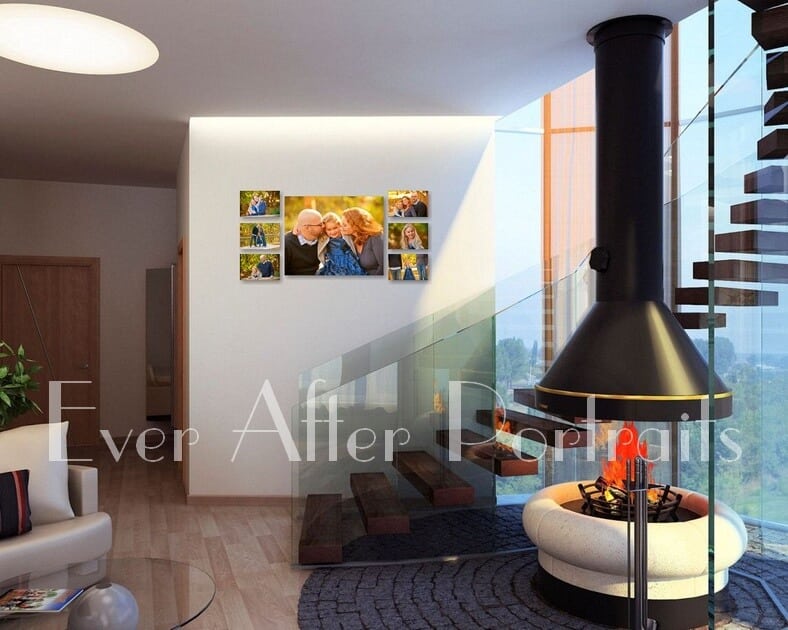 Whatever your choice, we will ensure that it is the perfect one for you.
Tell your family's story with beautiful portraits which will be treasured for generations.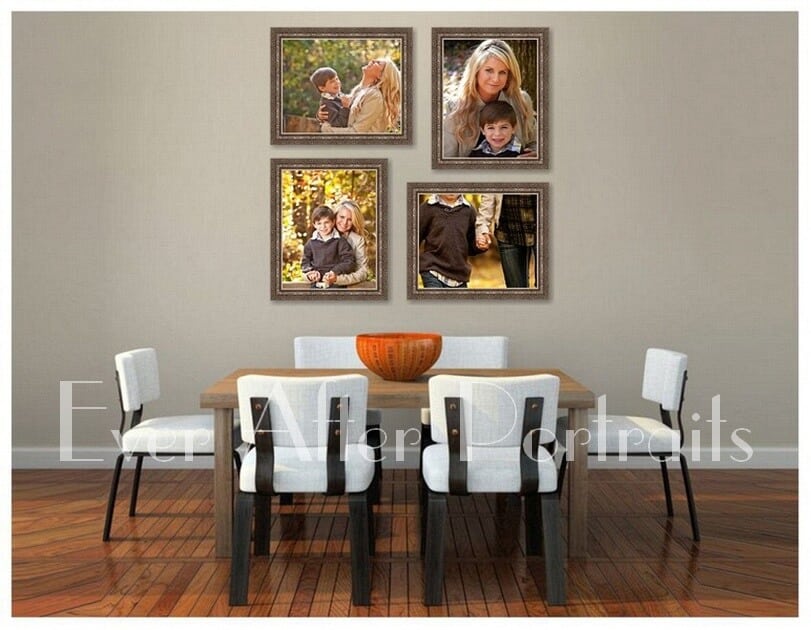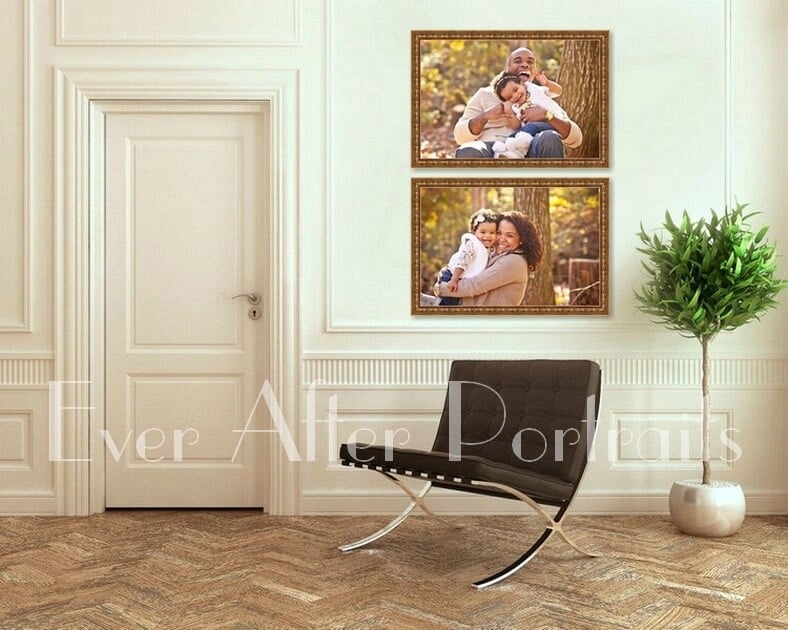 Portrait Photography Studio, Family Photographer
Ever After Portraits is comprised of Mindy Belcher and Joriana Belcher Anderson, a mother-daughter family photography team located in Dulles, VA in Northern Virginia, and serving the Washington Metropolitan area. We specialize in timeless and emotive fine art family portraits.

Family means everything and capturing those precious moments to preserve forever will mean family heirlooms for you to share for years to come.

Best,

Mindy & Joriana – Contact Us!

Professional Photographer