Monuments of DC Engagement Session | Northern VA Engagement Photographer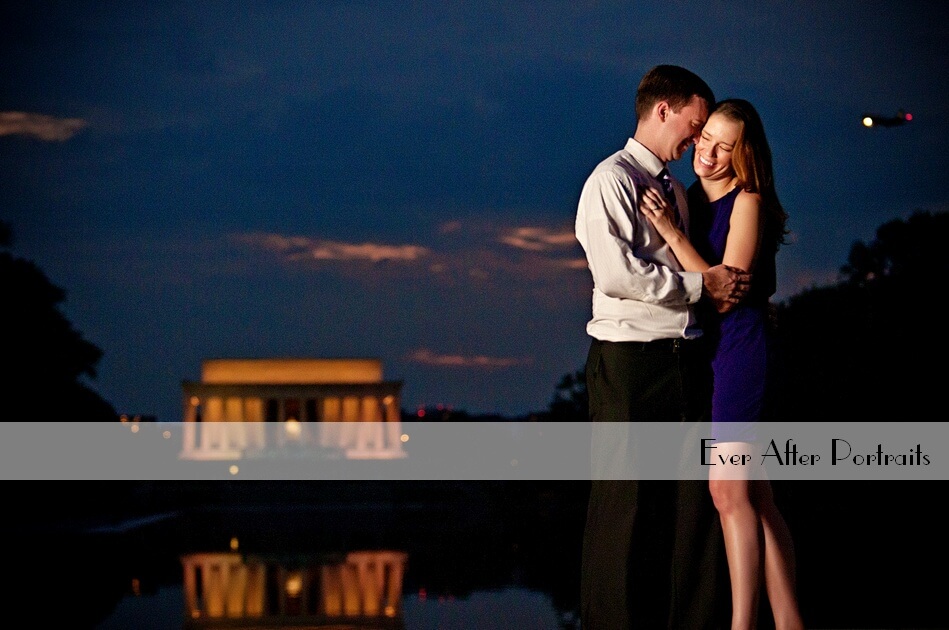 Without a doubt for us as a Northern Virginia area photographer, this couple's choice of Washington, D.C. for their engagement portraits was the perfect choice! The monuments of D.C. hold a special place in the hearts of Shannon and Will. So this historical location was a fun and memorable portrait session for everyone.
On Location Sessions:
While we offer both a private outdoor portrait park and an indoor studio, we tell our clients that location shoots might be better for them especially if a place is important to them. That was the case for Shannon and Will's engagement portraits. The results were powerful not just aesthetically for the viewer, but emotionally for this young couple.
Engagement Portraits:
For generations, engaged couples invested solely in wedding photography. But this generation knows better! They have grown up in the era of digital photography and smart phones. The selfie is a normal and regular occurrence. Documenting every aspect of their lives isn't unusual for them, and they value the role of photography in their lives. In fact, it's a regular part of their daily lives. Thus, turning to a portrait photography studio for professional engagement portraits isn't unusual for them at all. It's also an excellent introduction to what to expect for their wedding photography!
Client Wall Art Selection:
A Contemporary Steel Finish was perfect for a wall art collection of engagement portraits. It's a clean, frameless look that fits well into any home's design style. With young couples, who will likely move several times in their marriage, this is an ideal choice. There are no frames to worry about matching in the future! The result is poignant and something to be enjoyed for decades!
Whether you're from Washington, D.C. or elsewhere in Northern Virginia and across the DMV, as an experienced and trusted photographer, we would be happy to do your on-location engagement portraits. What place is unique to your relationship or you as individuals? We'll be glad to meet you there with equipment in tow!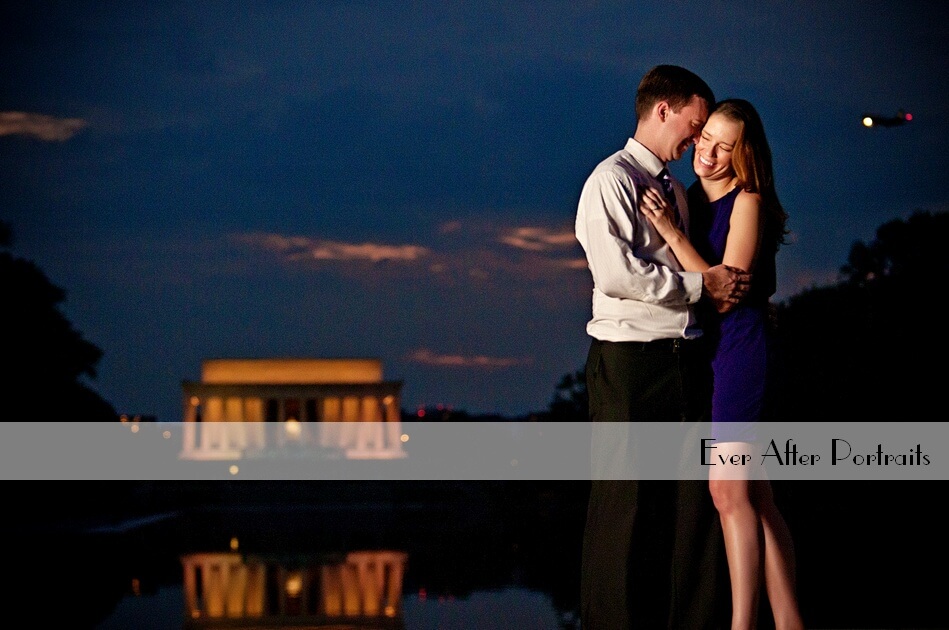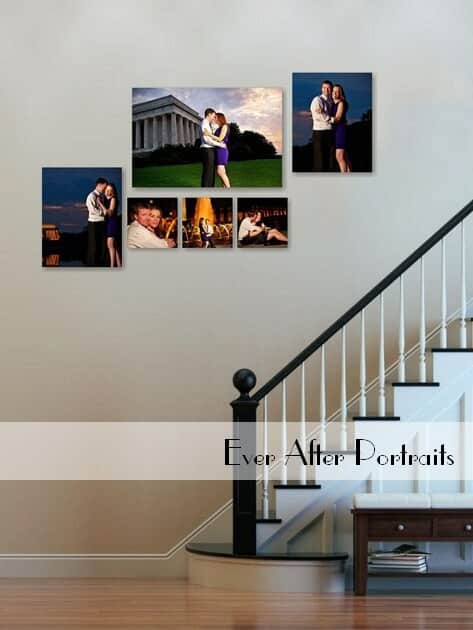 Family Photographer, Photography
Ever After Portraits is comprised of Mindy Belcher and Joriana Belcher Anderson, a mother-daughter portrait photography team located in Northern Virginia, and serving Washington, D.C. and Maryland. We specialize in timeless and emotive fine art family portraits.

Family means everything and capturing those precious moments to preserve forever will mean family heirlooms for you to share for years to come.

Best,

Mindy & Joriana – Contact Us!

Professional Photographer