10 Tips for Choosing Artwork for Your Home | Northern VA Family Photographer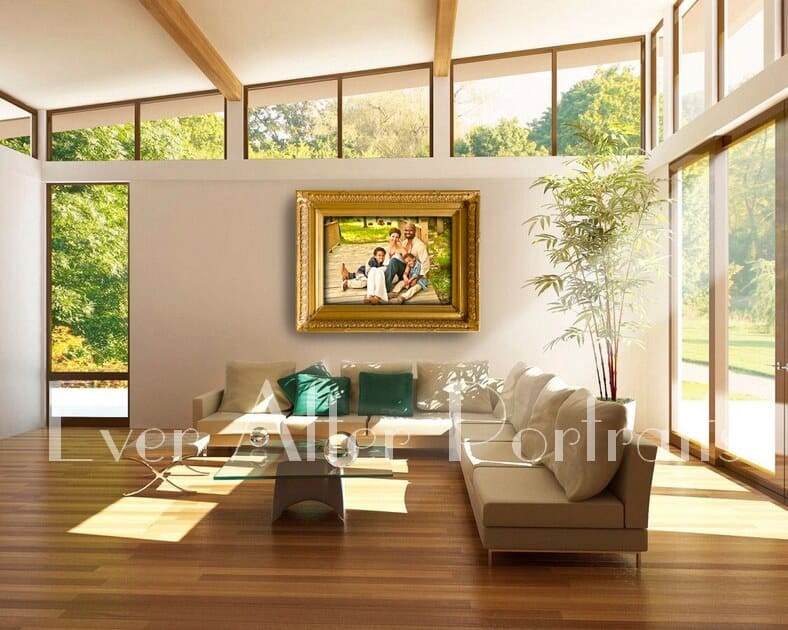 Our Northern Virginia area families, including those in Broad Run Farms, VA, often ask us how they should choose artwork for their homes. Many have visited numerous design and photography websites hoping for inspiration, so we thought we'd offer some tips!
1. Buy and display only what you love. Investors buy art for its potential to rise in value. Collectors, however, buy and display art for the love of the piece, and so should you. Art is personal and you should invest and display art – such as fine art portraiture – that touches your soul in some way. Fine art family portraiture should capture emotion and it should be worthy of your investment.
2. Be open to different mediums. Artwork means many different things, many different mediums. Whether it's sculpture, oil, or fine art photography, select what works for you, for your home's design, and for what stirs emotion.
3. Venture out if looking for new art. Great art is often displayed in any number of places from galleries to restaurants to coffee shops. There's plenty of art available for sale online as well. You can also commission work from a local artist, including a family photographer! There are some stunning pieces available from your local photographer, and beautiful family portraits as artwork will mean more to you than any other kind of art because it's artwork of those you love and cherish.
4. Pick the right size. Artwork should fit well into its space. It shouldn't be too large nor too small. You're striving for balance. If you're creating a photo gallery wall, create a mock up using paper prior to putting nails into the wall. You can create interest by using a variety of sizes. Here at Ever After, we have specialized design software that allows us to perfectly size your wall art for your home, so nothing is every too large or too small.

5. What's the focal point? If your artwork will be the focal point, keep that in mind when looking for artwork. If you are considering using fine art family photography to display in a certain spot (I'm sure you know that we feel that's a wonderful idea!), work with your photographer prior to your portrait session. They can help set up the sessions to create the best portrait for your space, including setting, colors, size, etc.
6. What's the color? Artwork should ideally coordinate and compliment a room's colors and design. When selecting artwork for a particular spot, consider the surrounding decor including wall color, furniture, curtains and accessories. Make sure the artwork's colors coordinate with the room. Even if you want the colors to pop, you need balance.
7. What's the subject? In most cases, the content of the image should work with its surroundings in the room. The artwork should harmonize with a room, not clash with it. You wouldn't put a nude oil painting in a children's playroom, would you?! While an extreme example, you get the idea!
8. Traditional, contemporary or does it matter? You don't necessarily have to select a traditional piece of art for a traditional room. Sometimes the right contemporary can make a bold statement, and sometimes a traditional piece will look perfect in a contemporary space!
9. Hang it right. People often err by placing artwork too high on a wall when it should be at an approximate eye level. Most art galleries place the center of the painting about 60" from the floor. Try it.
10. Lights! For the greatest emphasis and impact, light your artwork! Great lighting will make it a beautiful and stunning focal point.
If you've visited other photography websites, but really like and prefer what you see on our website, we're happy to photograph your family to create your own beautiful artwork. We work with clients near to (and far from) the Broad Run Farms, VA area. Wall art of your family is always the best investment. These are the people you love, and decorating your home with portraits of family will give you years of enjoyment. You will never regret investing in wall art of those you cherish!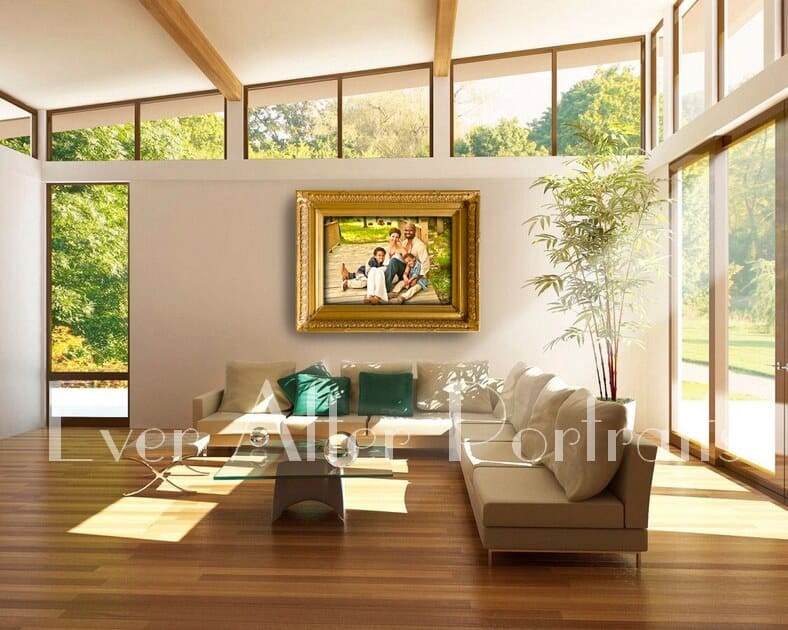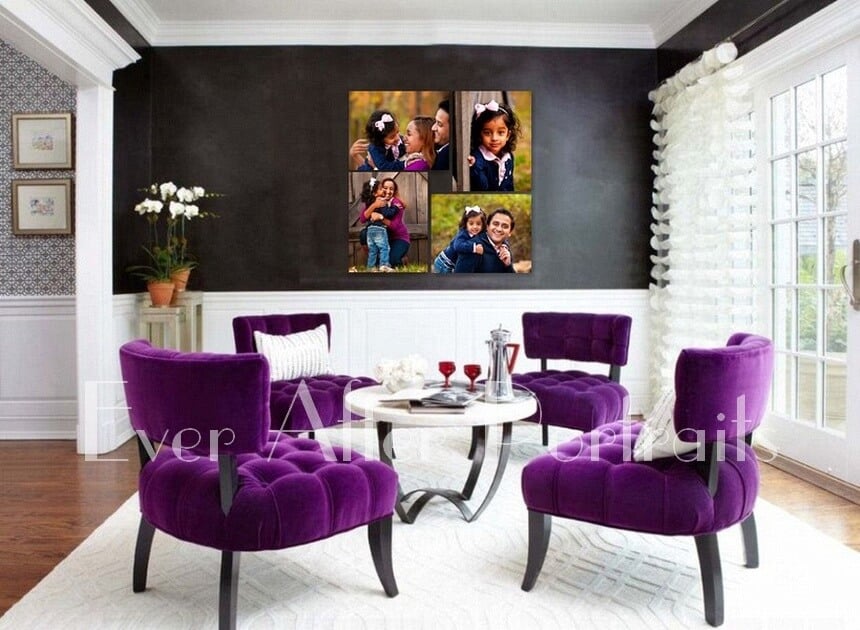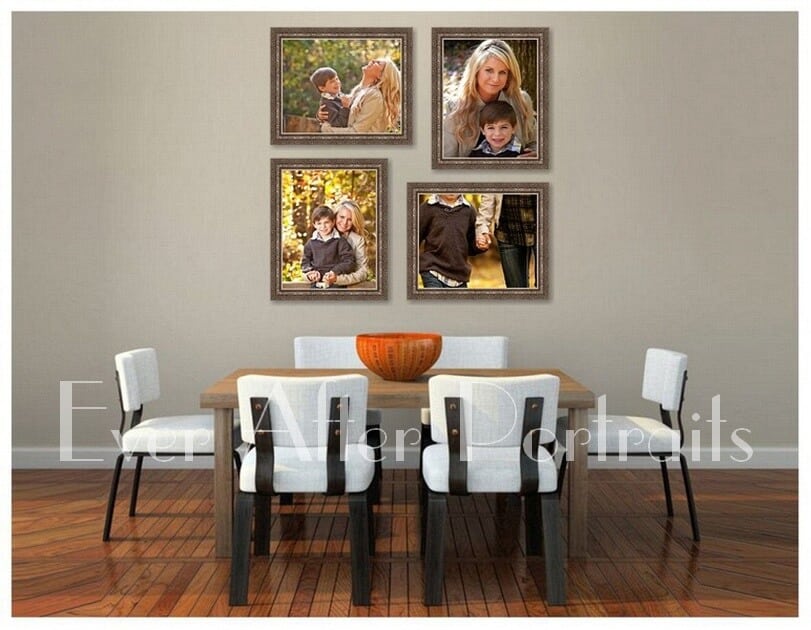 Family Photographer, Photography Websites
Ever After Portraits is comprised of Mindy Belcher and Joriana Belcher Anderson, a mother-daughter professional photography team located near Broad Run Farms, VA in Northern Virginia. We specialize in timeless and emotive fine art family portraits.

Family means everything and capturing those precious moments to preserve forever will mean family heirlooms for you to share for years to come.

Best,

Mindy & Joriana – Contact Us!

Professional Photographer