Family Portraits, The Lambert Family | Northern VA Family Photographer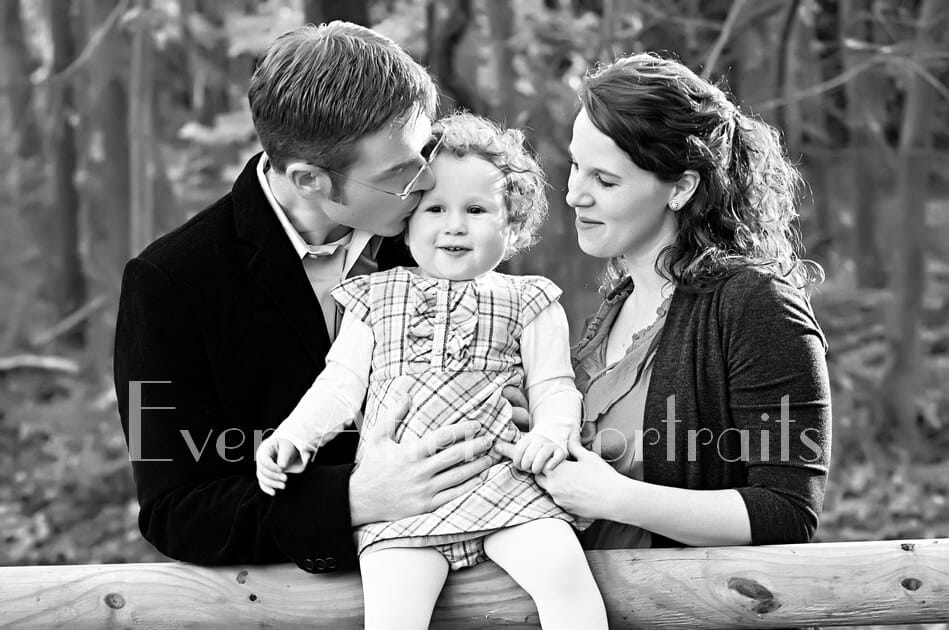 This young family of three (soon to be four with the expected arrival of a baby), the Lamberts had never done a family portrait. Their professional photos had been baby photos of their precious red-curly-haired toddler. The Northern Virginia area family was enjoying their time parenting a toddler while getting ready to welcome a baby son when they contacted us. Ashlyn and Luke were interested in doing candid family portraits in a casual outdoor setting. Having looked at photography websites, they liked our style and decided that we were worth trying. We appreciate that very much!
Although they had done baby photos of their one-and-a-half-year-old happy and chatty daughter, Evelyn, they told us it was time for family photos. Ashlyn mentioned that they were also interested in photos of each parent individually with their daughter. We can't stress enough what a great idea this is! In families, usually one parent is the "go-to" photographer (often Mom!), and most of the family's snapshots will feature the other parent. The result is an imbalance of photos! Professional portraits featuring the entire family, as well as individual portraits of each parent with the child or children, help to ensure everyone in a family is captured in pictures. Years later, the children will have pictures featuring both of their parents! We can't tell you how many times we've heard adult children say how much it means to them to have family photos of BOTH parents!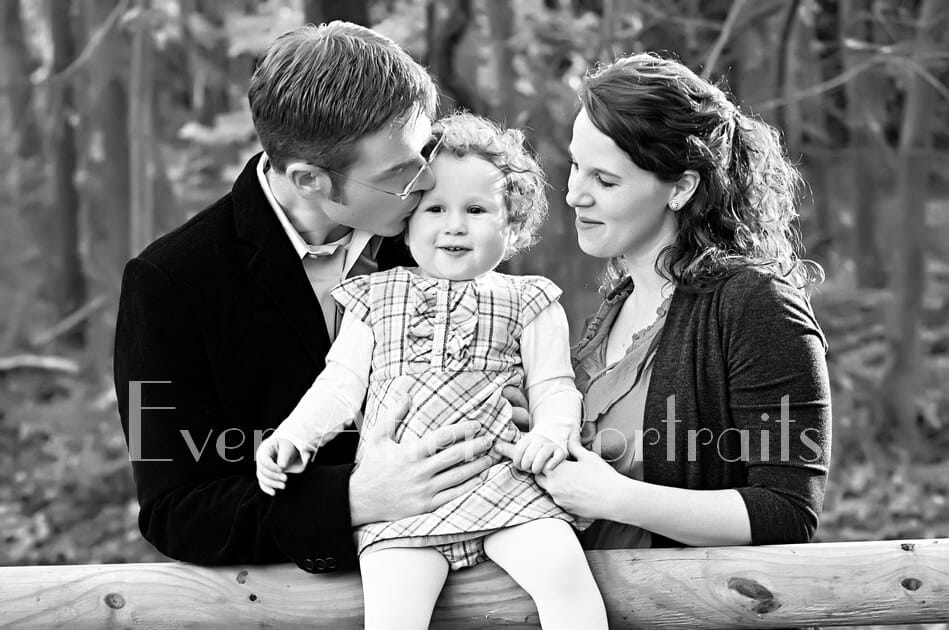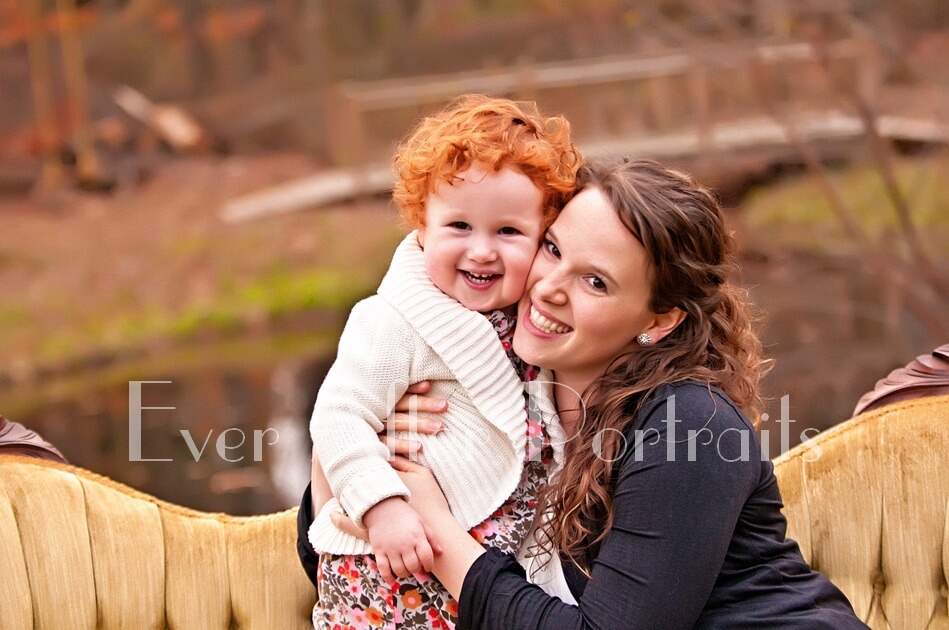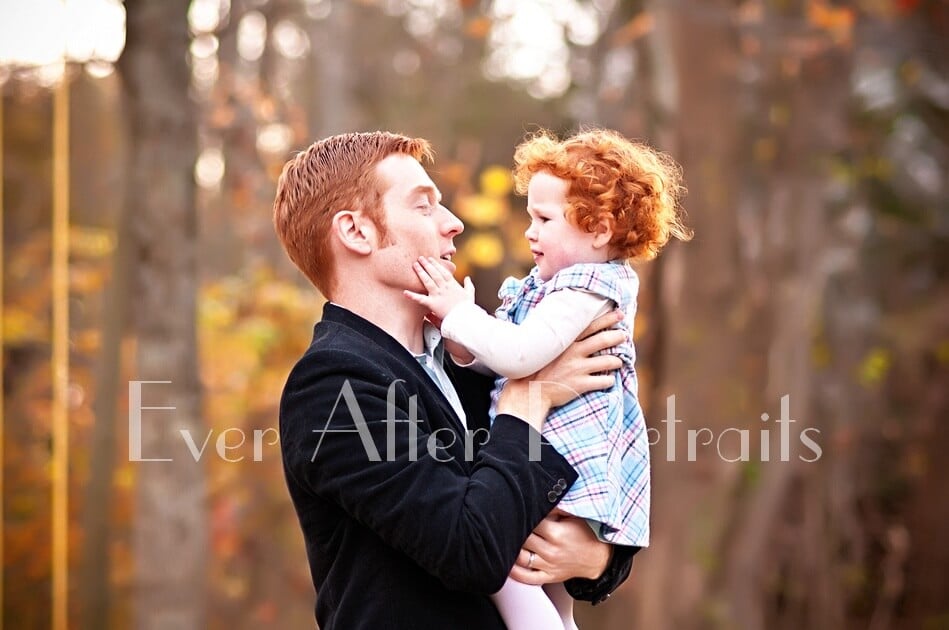 We always ask our clients in their pre-session consult what they want their children to see reflected when they look at those family portraits decades from now. The answer is almost always the same: Parents want their children to see their family's love depicted in family portraits. That common answer is the most important reason to prioritize your family portraits. Family portraits are an important legacy parents leave for their children, and we always urge parents to order at least one portrait per child in the family. One day each child will have a copy of that beloved family portrait!
After browsing other photography websites, if you find that you like our style, we urge you to contact us. We'd love to work with you and your family on the legacy you will be leaving your cherished children. Our clients hail from throughout the D.C. Metropolitan and Northern Virginia area, including Broad Run Farms, VA.

Family Photographer, Photography Websites
Ever After Portraits is comprised of Mindy Belcher and Joriana Belcher Anderson, a mother-daughter portrait photography team located near Broad Run Farms, VA in Northern Virginia. We specialize in timeless and emotive fine art family portraits.

Family means everything and capturing those precious moments to preserve forever will mean family heirlooms for you to share for years to come.

Best,

Mindy & Joriana – Contact Us!

Professional Photographer