As family photographers located in Potomac Falls (Sterling) in Northern VA, we specialize in family photography and creating beautiful portraits which you'll treasure for years to come. We know you search photography websites to find just the right photographer for you. Please view our galleries and the slideshow on our home page to see a sample of our family portraits.

We hope you enjoy these helpful hints!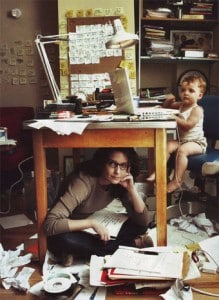 So you've gone through your things and decluttered. You gave 25 sweaters to Goodwill and donated toys that haven't been played with in eons. You deserve applause for that!

Now, what about those stacks of mail and magazines?!


"Your Modern Family" has an excellent series of articles dealing specifically with helping us to declutter.

Declutter Day 5, Declutter my mail (No more piles of mail in your home!), which is the last of this 5-part decluttering series, provides 3 must-do tips to declutter your mail and email.

If you haven't yet read them, review Declutter Day 1, Declutter Day 2, Declutter Day 3, and Declutter Day 4.


Family Photographer
Ever After Portraits is comprised of Mindy and Joriana Belcher, a mother-daughter photography team located in Potomac Falls (Sterling) in Northern Virginia. They specialize in candid, emotional and artistic images.

Family means everything and capturing those precious moments to preserve forever will mean family heirlooms for you to share for years to come.
Best,
Mindy & Joriana –
Contact Us!
View Our Portfolio
|
Order Prints
|
Ever After Portraits
|