Seniors, what about Makeup and Hair?! I Northern VA Family Photographer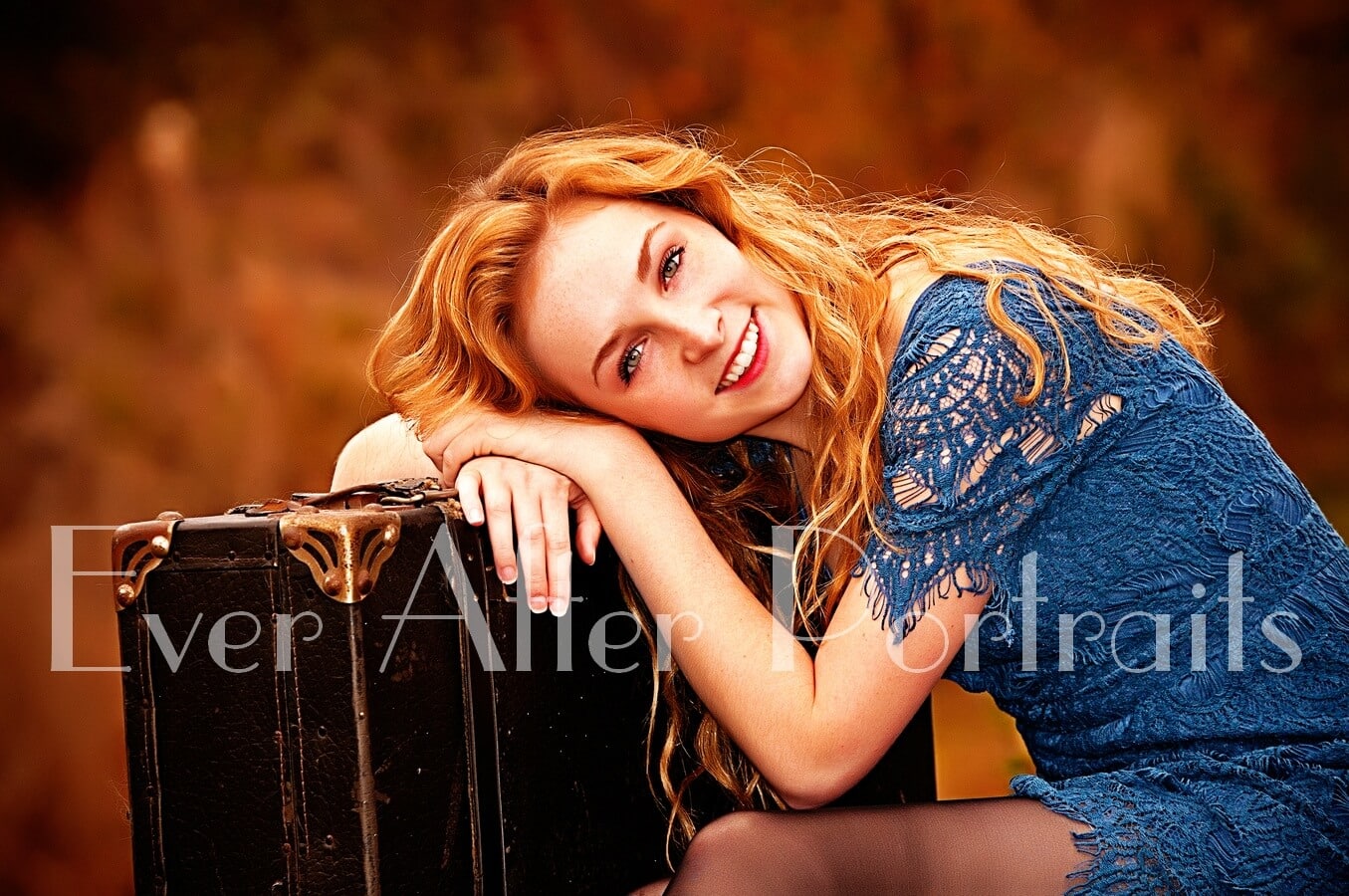 We are big believers in the power of inner beauty! We realize that might sound a tad ironic coming from a portrait photographer working a stone's throw from the nation's capital in Sterling, VA! But, we believe that what's inside is what makes you genuinely beautiful as a person.
However, it's undeniable that having your makeup and hair done by skilled professionals for your Senior Session is fun and exciting! It also yields beautifully professional results for your portraits.
As a portrait photographer we typically recommend professional makeup and hair for our fine art portrait sessions, including Senior Sessions.
Why Use a Professional Makeup Artist?
• A professional makeup artist will have experience in makeup application for portrait photography. This is an important distinction. A camera doesn't "see" you in the same way another person will.
• They know how different types of makeup will appear in camera and in your finished portraits.
• They have high quality makeup products in practically every shade imaginable!
• They know how to choose colors that highlight your best features, as well as how to contour in the most flattering way.
• As an added bonus, you'll feel amazingly confident, beautiful, and ready to start your Senior Session! Your portrait photographer will be able to capture that confidence and beauty for you in your portraits.

DIY? Tips for Makeup & Hair
If you prefer to do your own makeup and hair, check out these useful tips for doing it yourself.
Makeup
• Apply your eye and lip makeup slightly darker than you normally wear. To be seen on camera as a "natural" look, makeup needs to be stronger/darker because a camera doesn't pick up the contrast and the definition that our own eyes see in person.
• Don't apply layers and layers of heavy makeup, though. Cakey makeup does not photograph well!
• Avoid mineral makeup and makeup with SPF. While great for everyday, they can create an unflattering shine in camera.
• Set your foundation with translucent powder that reduces shine. A camera can enhance shine giving you a "sweaty" look that you don't want in your portraits.
• Wear lipstick, even if it's just a shade more than your natural lip color.
• Wear mascara. It's a must to bring out your eyes! Apply it cleanly, not clumpy. If you normally wear mascara, apply 2 coats for your Senior Session.
• Wear medium or dark, rich tones of eyeshadows. Pastel or pale eyeshadows will look washed out. Rich shades of brown and gold are usually safe.
• Wear eyeliner, but avoid heavy black eyeliner! It makes your eyes look smaller. Choose gray or brown and blend it well.
• Avoid sparkles and shimmers! Although it's all the rage right now for glowing skin, matte makeup simply photographs better.

Hair
• Your Senior Session is NOT the time to try a new cut, style, or color! You'll be at your most comfortable in front of a camera with hair that you're most familiar with.
• Do get your hair trimmed and any touch-up to your color a couple of weeks prior to your session.
• Keep your hair naturally styled. If you have straight hair, sure, give it a light curl to add volume and for framing of your face.
• Use hairspray for your session, even if you don't normally use it. It's the best way to tame all of those little flyaways you don't normally notice but that a camera will.
• If your hair leans toward the frizzy side, use products that help minimize the frizz. This is especially helpful if your Senior Session is being held outdoors. Try to avoid any sticky hair products, though.

Bonus Tips: Nails
• Believe it or not, natural nails look wonderful for portraits! Ensure they are trimmed neatly, filed/shaped, buffed and, of course, clean.
• If you prefer painted nails, choose a neutral or light color that goes with all of your outfit choices.
• Chipped nails just look terrible, so if you're using polish, paint your nails the night before your session.
• If you're going barefoot or wearing sandals at all, don't forget your toes! Everything that applies to your fingers applies to your toes too.
As a Sterling, VA portrait photographer, we have a lot of experience working with high school seniors and their Senior Sessions. We keep it fun, exciting and memorable. We look forward to meeting you at your session!

Ever After's Senior Pinterest Boards
Be sure to check out the makeup and hair ideas on our Pinterest pages below:
Ever After's Pinterest – Senior Makeup
Ever After's Pinterest – Senior Hair
Family and Senior Portrait Photographer
Ever After Portraits is comprised of Mindy Belcher and Joriana Belcher Anderson, a mother-daughter portrait photography team located in Sterling, VA in Northern Virginia. We specialize in timeless and emotive fine art family portraits.
Family means everything and capturing those precious moments to preserve forever will mean family heirlooms for you to share for years to come.
Best,
Mindy & Joriana – Contact Us!