Which session style is best for my Senior Session? | Northern VA Senior Photographer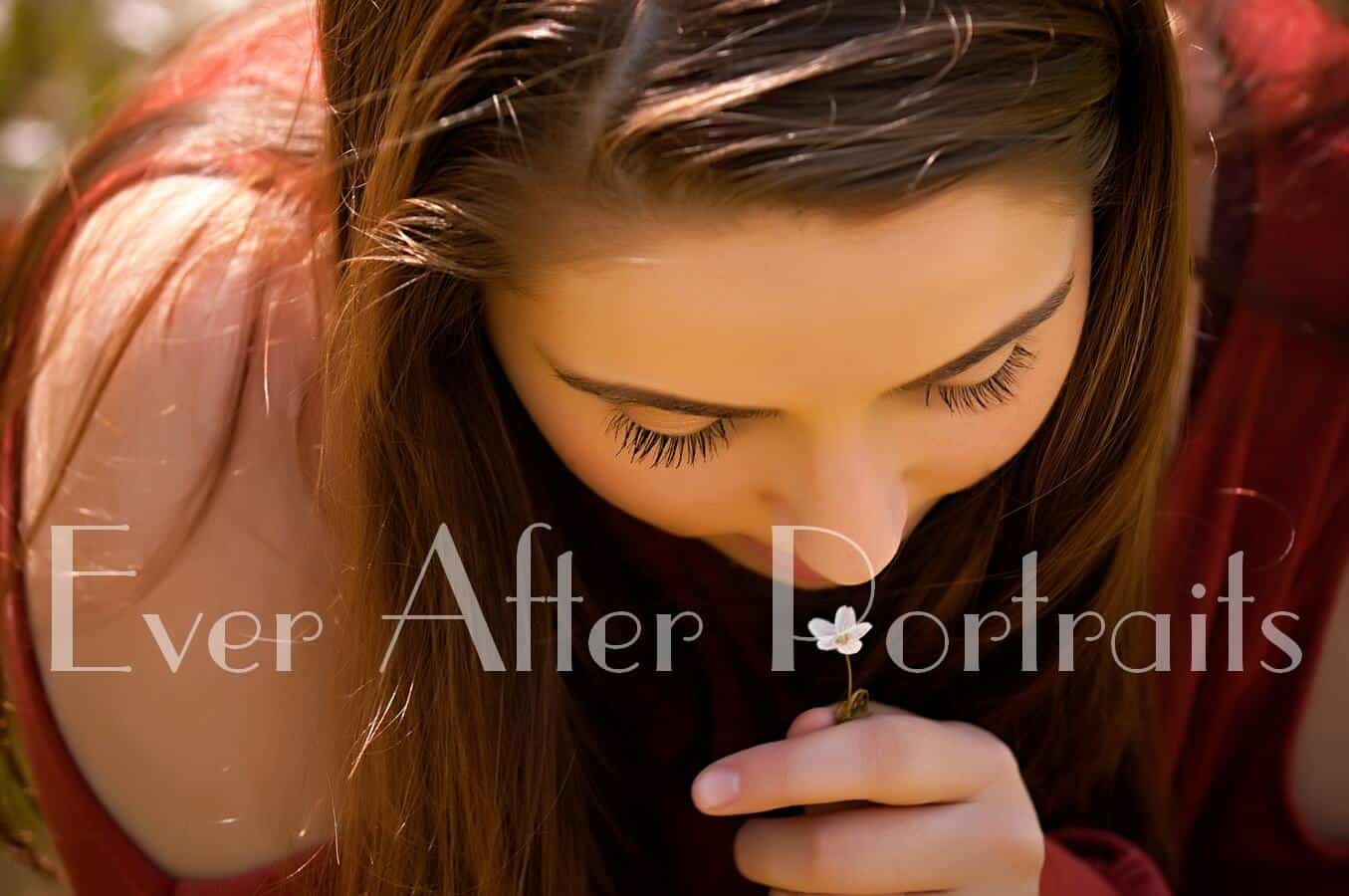 Portrait photographers can do Senior Portraits in a variety of portrait session styles. The most important one, however, is the one you and your parents select for YOU. Not only are there several style directions, being in the Sterling, VA area means we also have many location options as well!
Let's take a look at four of the portrait session styles we offer to our Seniors.
Park Setting, Our Outdoor Portrait Park
Are you the outdoorsy-type who loves to be in park-like settings? Do you love your beautiful backyard or other tree-filled parks? We can offer you our private, outdoor portrait park for your Senior Portraits. It's the perfect location of 2.5 acres and is custom designed as the ideal outdoor portrait venue.
You'll be out among trees and can make use of any one of our props – including our two ponds, wooden bridge, wildflower meadow, barnwood, and farm fence!

Indoor Studio
Our Indoor Studio is fully equipped with a variety of backdrops to make your session your very own.
How about a vintage and super-glam sofa for your portraits for a unique look?

City Slickers
Being in the suburbs of Virginia doesn't mean we can't take things into the city for a more contemporary urban look! If you want an edgier, more modern look, then an urban setting might be the best way to go.
Keep in mind that a city-styled session can still give you a timeless look. Think of some classic films shot in a city where glamour and elegance defined the look. We can replicate that look for you in our nation's capital!

Country Living
For a more rustic style, you can choose our outdoor portrait park or some other local rural location. We are blessed in Virginia with rolling hills and beautiful countryside which are ideally suited for portrait photography. We can take advantage of sunrise or sunset for a dramatic portrait further enhancing the landscape! Do you love horses or a particular farm? Those can be another great location for your pictures.

Whatever style you select, we work with you to customize your portrait session to be the best reflection of who you are and what you love! We are fortunate to have worked with many seniors on their portrait photography in and around Sterling, VA. We know we can produce Senior Portraits you will fall in love with and cherish for many years!

Family Portrait Photographer
Ever After Portraits is comprised of Mindy Belcher and Joriana Belcher Anderson, a mother-daughter portrait photography team located in Sterling, VA in Northern Virginia. We specialize in timeless and emotive fine art family portraits.

Family means everything and capturing those precious moments to preserve forever will mean family heirlooms for you to share for years to come.

Best,
Mindy & Joriana – Contact Us!

Professional Photographer