Why should I have a Beauty Portrait Session? | Northern VA Beauty Photographer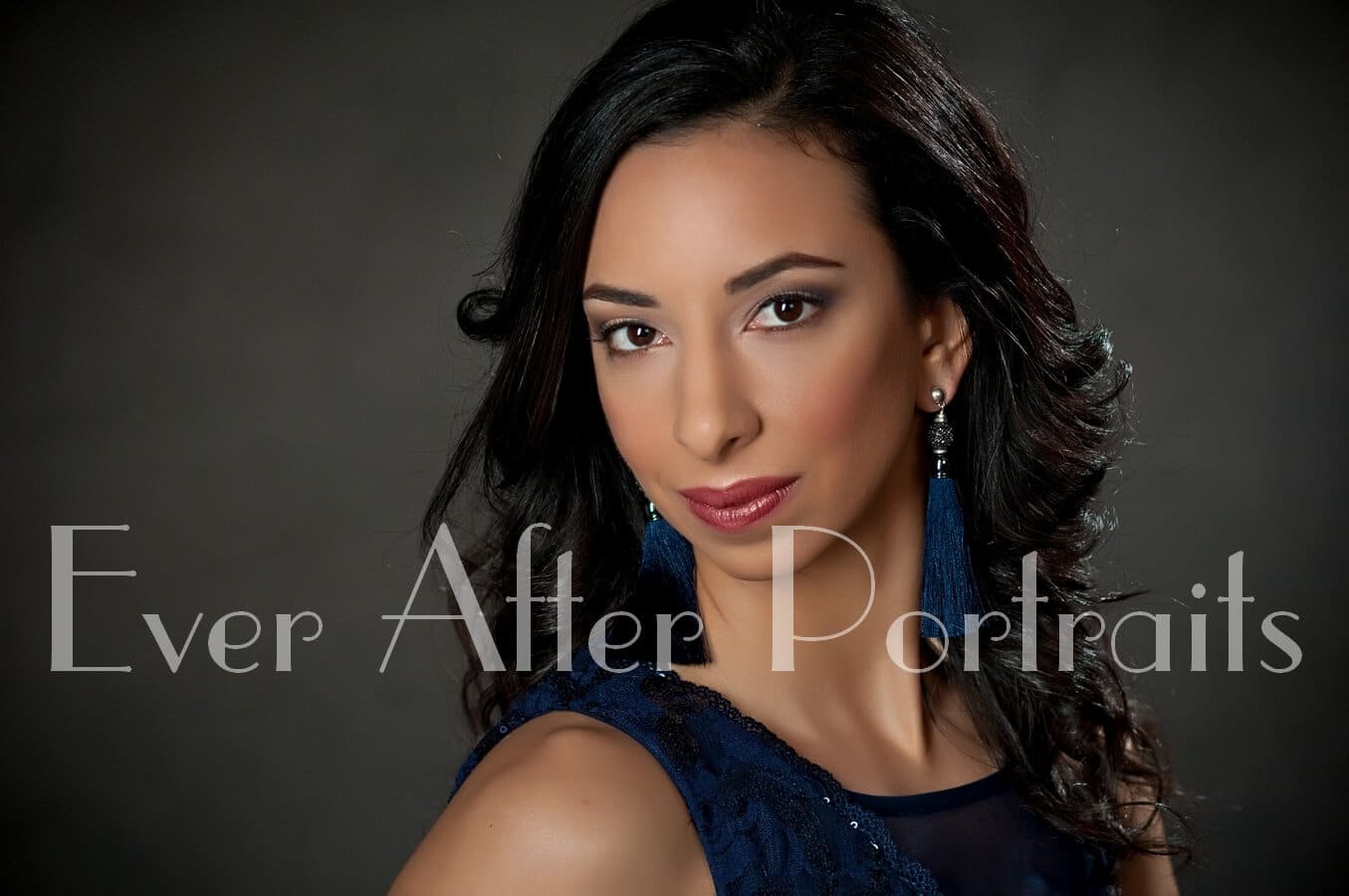 In our decades of work as a portrait photographer in the Sterling, VA area, we've seen a consistent pattern of female behavior: a lack of portraits of her! We bet most ladies out there have plenty of family and children's pictures already. But how many do you have just of yourself?! Do you have any portraits of yourself? Many women don't!
We feel that every woman should have at least one Beauty Portrait taken at some point in her adult life.
Most women, whether single, married, with or without children, are often busy taking care of everything and everyone else. Women arrange family pictures of their families because they love their families and want beautiful portraits of them. Yet, women don't stop to think that perhaps they should do professional portraits of themselves. After all, women are the glue which binds their families together, whether it's their extended family, a nuclear family of children and husband, or both.

Why Beauty Portraits?
Women should have professional Beauty Portraits done for the following three (very good) reasons:
For the Joy and Fun of it!
We make each session fun, and it's personalized around you. We're happy to answer any and all of your questions or concerns before, during, or after your session. We also provide professional hair and makeup application with our Signature Beauty Session, as well as wardrobe advice and suggestions. We've no doubt that you will marvel at the results!
It's Time to do Something for Yourself!
You will be glad you took the time to do the portraits, but, probably more importantly, your children will be so grateful that you did. Your Beauty Portraits will one day serve to remind them of their mother and the deep love you had for them, and they for you.
It Renews and Rebuilds Your Self Esteem!
Lastly, you will feel beautiful during and after your portrait session. You will walk out feeling confident and good about yourself – probably more than you have in years.
As women, most of us are not used to being the focus of attention, especially in a session which is all about us! But, feeling beautiful is important for all women, no matter our age, size, or style. As portrait photographers, and as women, we believe that every woman is beautiful – both inside and out.
Give us the opportunity of working with you to show you just how beautiful you are. Watching a woman's reaction when she first sees the finished results of her session brings us tremendous satisfaction. It's a gratifying part of what we do as a portrait photographer in Sterling, VA!

Family Portrait Photographer
Ever After Portraits is comprised of Mindy Belcher and Joriana Belcher Anderson, a mother-daughter portrait photography team located in Sterling, VA in Northern Virginia. We specialize in timeless and emotive fine art family portraits.
Family means everything and capturing those precious moments to preserve forever will mean family heirlooms for you to share for years to come.
Best,
Mindy & Joriana – Contact Us!