Upcoming Limited Edition Session, Bubblegum Princess! July 22, 2016 | Northern VA Family Photographer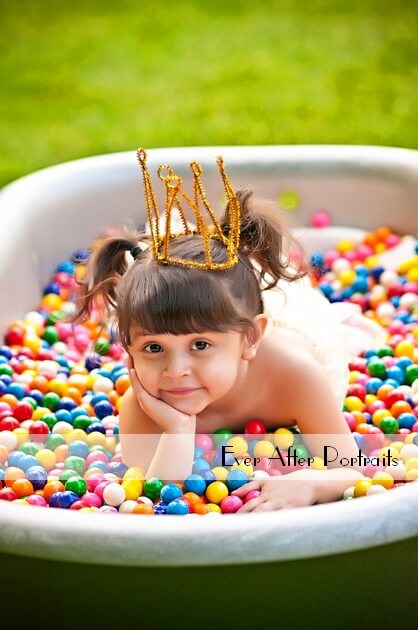 Your wannabe princess and royal follower will transform herself into the Bubblegum Princess during this very special, Limited Edition Bubblegum Princess portrait photography session! This Limited Edition Session is based on the book: "Bubblegum Princess" book written by Julie Gribble. The story was inspired by Lady Kate Middleton's very own princess story.
Your little darling will transform right before your eyes into a Bubblegum Princess in our outdoor portrait park near Cascades, VA. And, we will be there to photograph her!
You can see the portraits here from previous Bubblegum Princesses now ready to pass the crown down to the next princess – 12 of them to be exact as that's how many session slots we have for this Limited Edition portrait!
A glorious tub of colorful gumballs await the next line of royals while their parents watch (parents aren't royal, after all!) The opportunity to become a Bubblegum Princess will thrill the most pink of the pinkest princesses! And, the finished portraits will certainly please you as parents.
Although we are known for our candid family photography in the Cascades, VA area, we also enjoy offering these kinds of special sessions for children. It's all about capturing your child in a fun and relaxed atmosphere while allowing the portrait to reflect their personality. It's productive fun. It's also a royal time for your little girl! The Bubblegum Princess Limited Edition sessions are perfect for the little princess who enjoys dressing up. You can see our Limited Edition calendar for more info on this session, as well as other Limited Edition themed sessions. But, hurry! These session sell out quickly!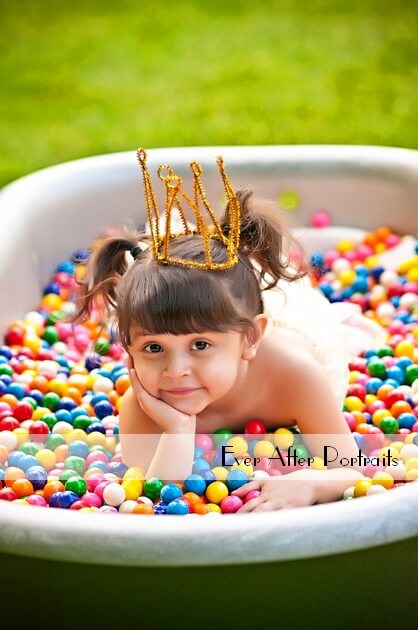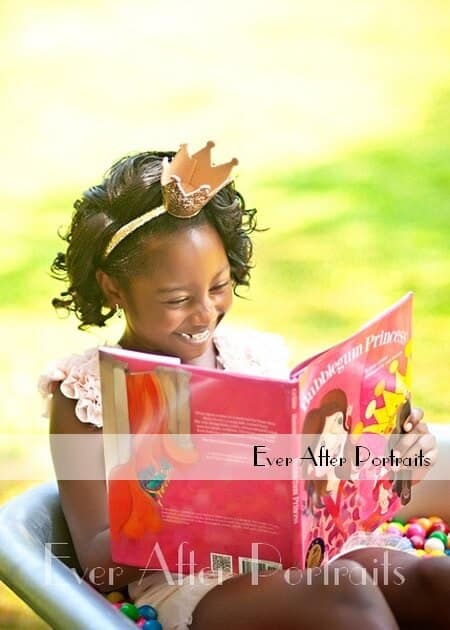 Family Photographer, Portrait Photography
Ever After Portraits is the portrait photography team of Mindy Belcher and Joriana Belcher Anderson, located near Cascades, VA in Northern Virginia. We specialize in timeless and emotive fine art family portraits.
Family means everything and capturing those precious moments to preserve forever will mean family heirlooms for you to share for years to come.
Best,
Mindy & Joriana – Contact Us!