Wall Collections or Groupings | Northern VA Family Photographer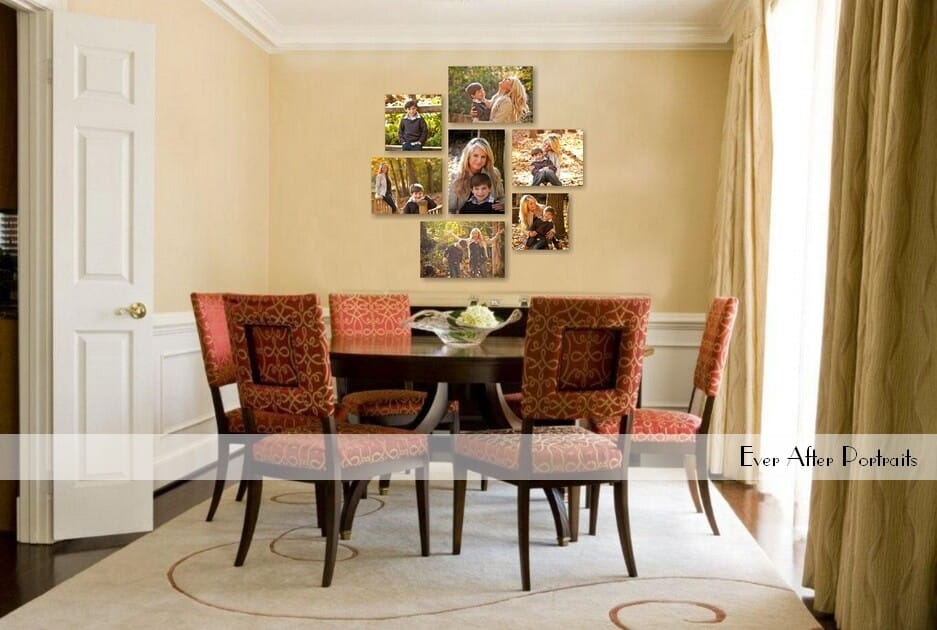 Some would say that portrait photography is all about faces. We agree, but we believe it's more than that. It's about the emotions and love a family feels. As a family photographer in Northern VA, near Cascades, VA, finding a unique way to capture and also display the love within a family is our specialty.
Wall Art Collections
A wall art collection is the perfect way to gather a grouping of family portraits and show through photographs the dynamics within a family. Through fine art photography, we collect special moments which show off the family bonds you share with each other. That collection of moments is then turned into a beautiful wall art collection or grouping for the walls of your home. Each day you walk by that collection, you'll feel those emotions well up in you, the happiness you felt on the day of your portrait session, and the fun you had with just being with your family that day.
With our design software, we size your collection to your walls, so it's never too small or too large, but the perfect fit for the area. Whether your wall space is large or small, we can custom design a collection for you.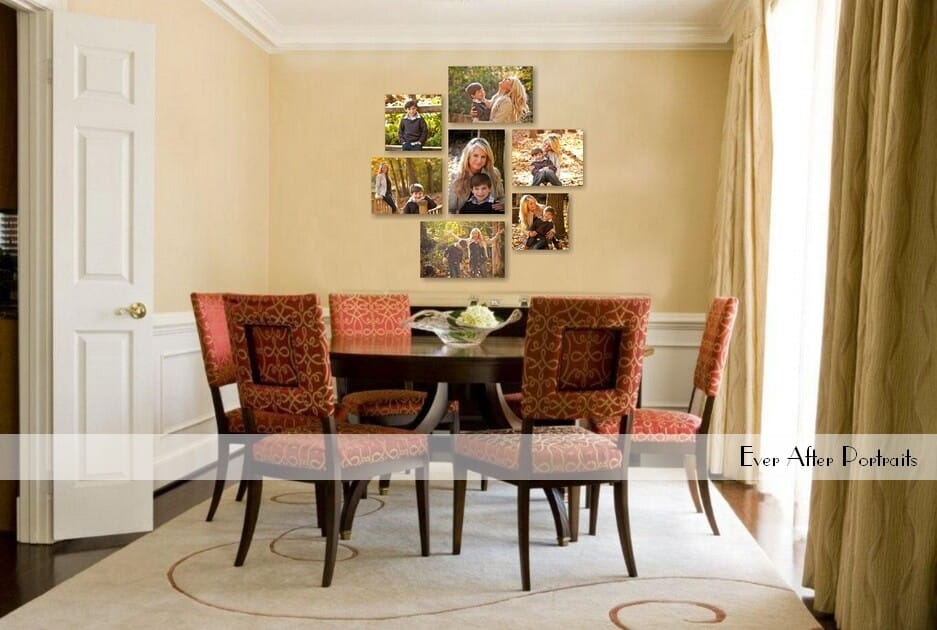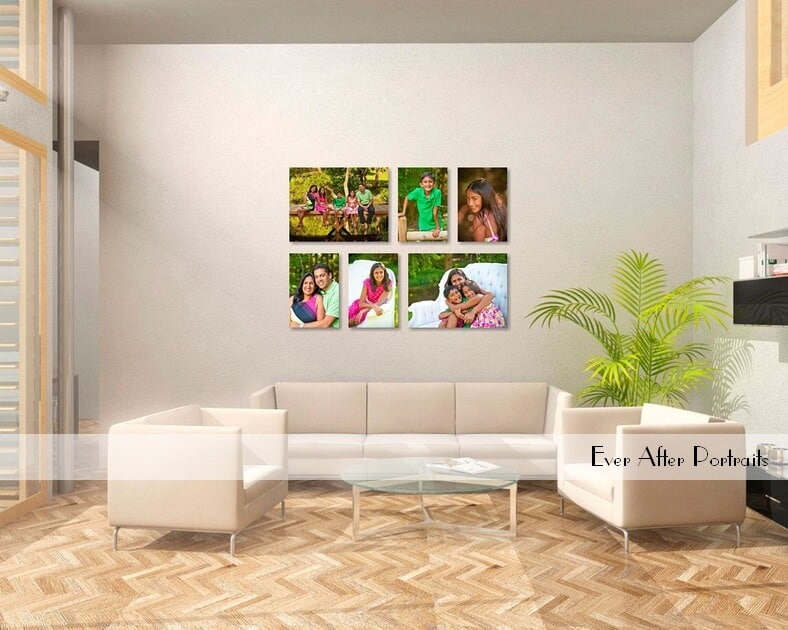 For more on why size matters when choosing wall art, please have a look at this post: Why Size Matters for Wall Art
In it, you'll find size comparisons of different sizes on the walls and get a true look at the difference between an 8×10 and a larger size. You won't believe your eyes!
Family Photographer, Portrait Photography
Ever After Portraits is the mother-daughter portrait photography team or Mindy Belcher and Joriana Belcher Anderson. We are located near Cascades, VA in Northern Virginia, and we specialize in timeless and emotive fine art family portraits.
Family means everything and capturing those precious moments to preserve forever will mean family heirlooms for you to share for years to come.
Best,
Mindy & Joriana – Contact Us!