At Ever After Portrait Studios, near Lowes Island, there is something for everyone in the family to do in a portrait session. Portrait photography is what we do!

The Rivera children laughed and played in our outdoor studio enjoying the autumn colors and crisp air.

The sisters, Kaylee and Felicity enjoyed a dress up tea party wearing beautiful pink and white dresses with matching floral hats. In this outdoor fun they act all grown up with a floral china tea set, sipping tea as they pose for their closeup images.

Meanwhile younger brother Hayden was all boy, decked out in his plaid shirt and jeans and heading to the pond to go fishing. After casting his pole in the water for the first time, he caught the BIG ONE and was all smiles as he proudly displayed his catch of the day!!!

With this gorgeous weather, now is the time to call Ever After Portraits at 571-434-0009 for your family to come join in the fun!

With this gorgeous fall background, two sisters enjoy the fun of being dressed up and having an outdoor tea party.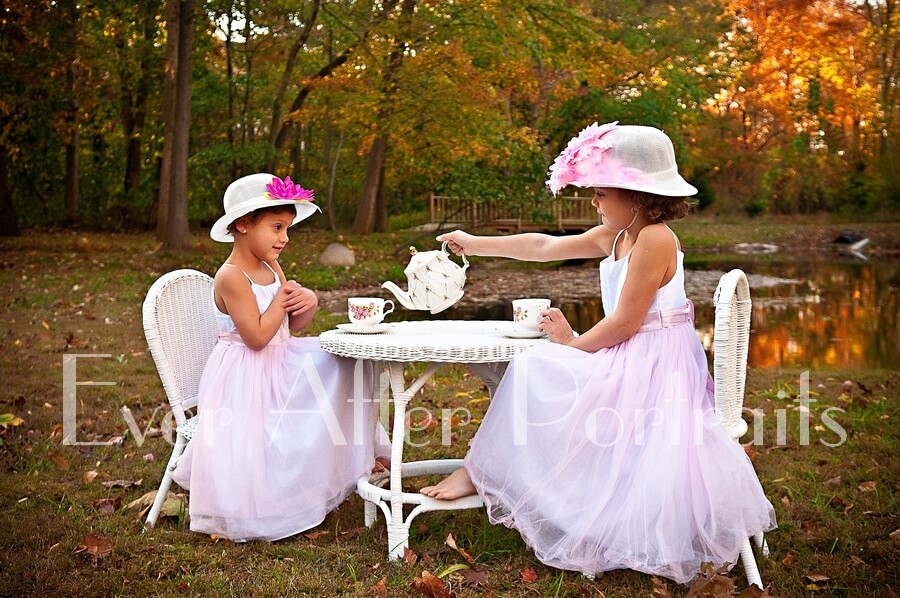 With her floral teacup, little Felicity pours herself a cup of tea and laughs with her sister at the tea party for their outdoor photo session.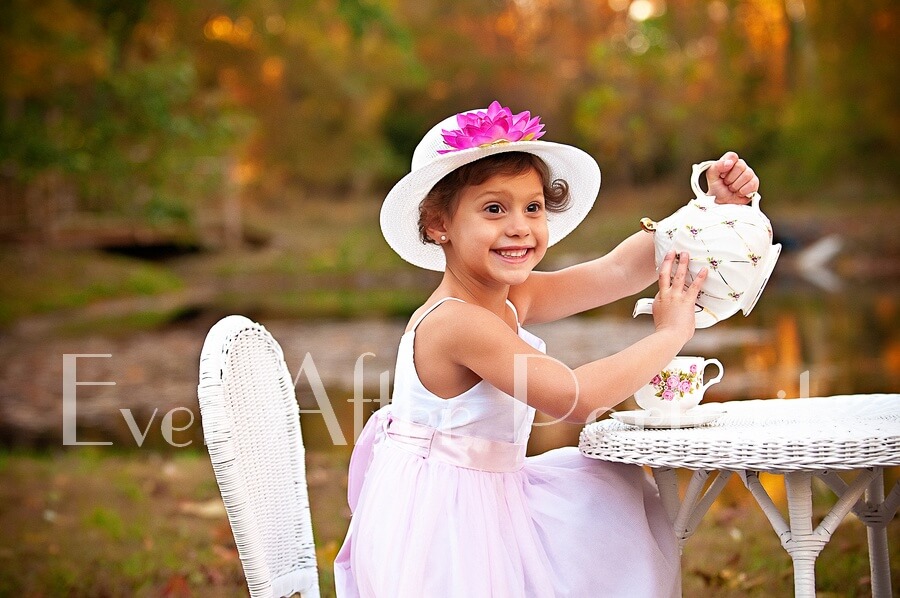 As the leaves fall, two sisters enjoy playing dress up and sipping tea at their outdoor party near the pond.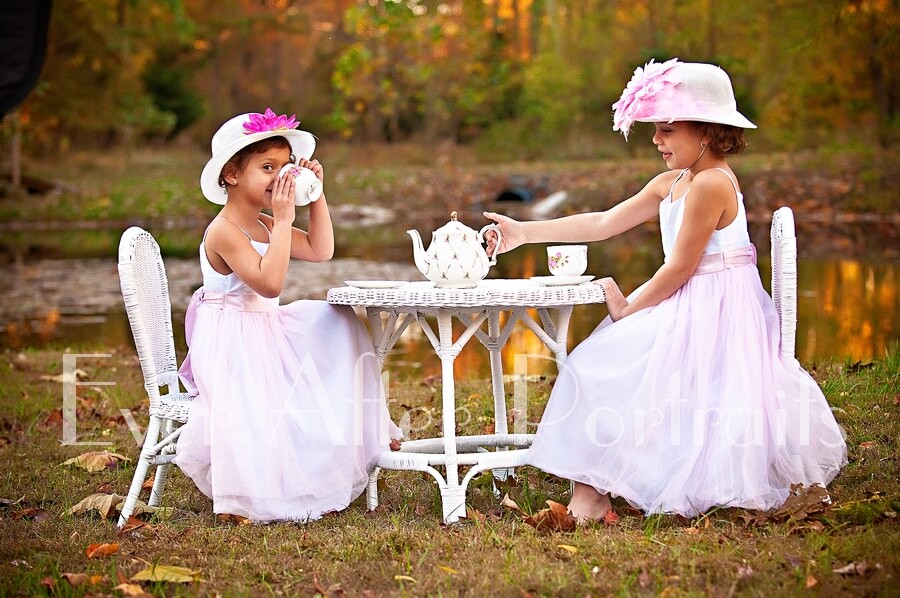 In her gorgeous pink and white dress and matching hat with flower, Kaylee holds her teacup with such elegance.





Two little girls enjoy tea party time in our outdoor studio.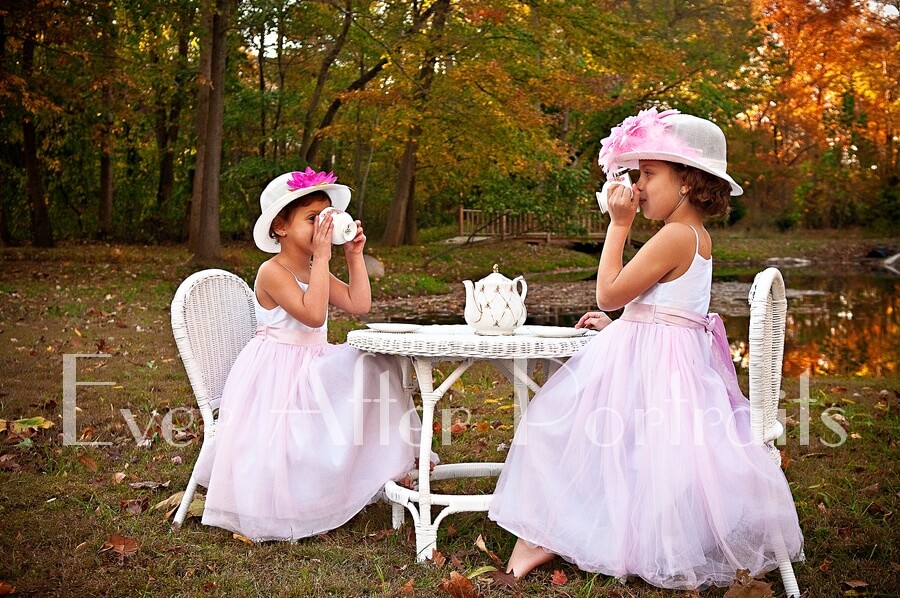 In this closeup portrait, Kaylee laughs as she finishes her tea with her sister Felicity.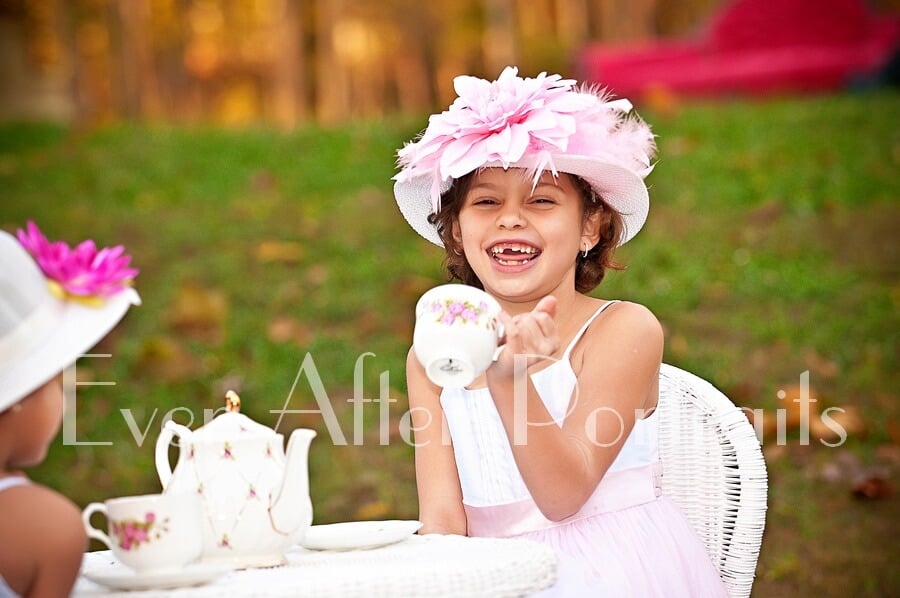 In this outdoor photo session, Hayden gets ready to bait his hook on his pole for fishing at the pond.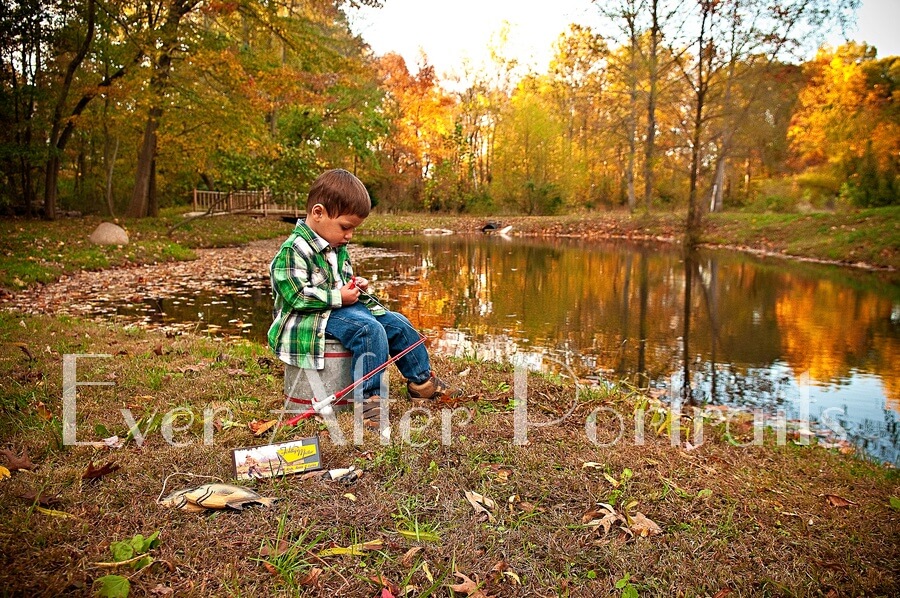 The little boy with his fishing pole prepares to cast his pole in the water to catch some "fish" for dinner.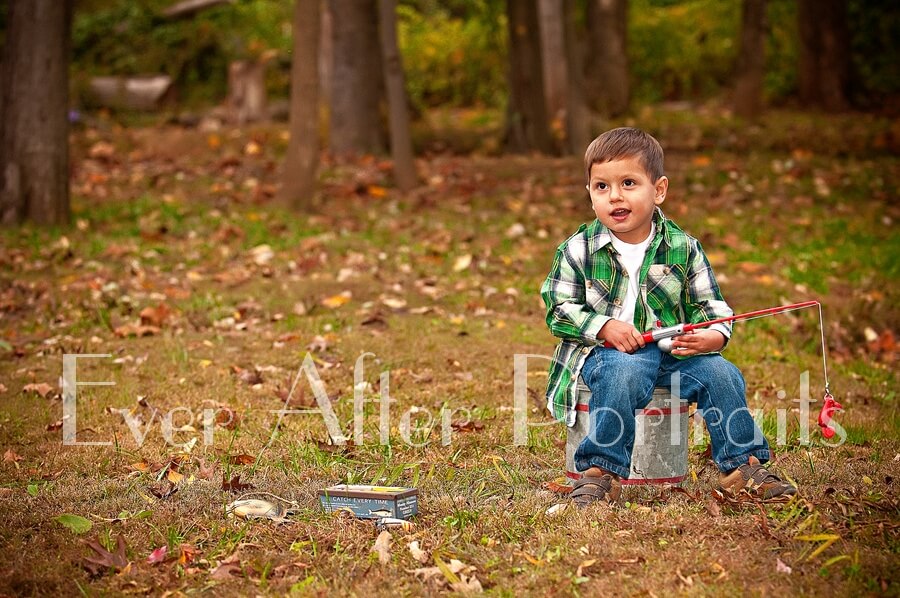 Hayden caught the big one on his hook after only the first try in our outdoor studio.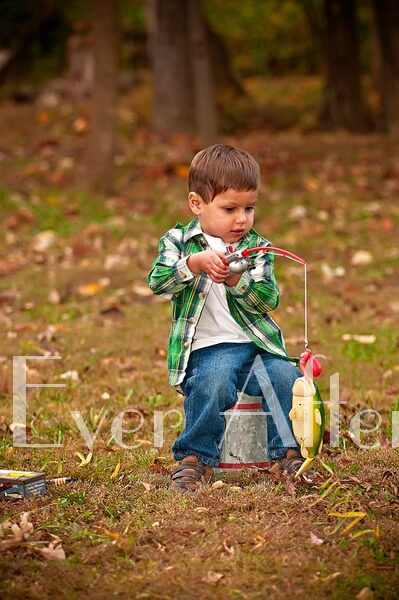 Portrait Photography
Ever After Portraits is comprised of Mindy and Joriana Belcher, a mother-daughter photography team located in Northern Virginia. They specialize in timeless and emotive fine art images.

Family means everything and capturing those precious moments to preserve forever will mean family heirlooms for you to share for years to come.
Best,
Mindy & Joriana –
Contact Us!
View Our Portfolio
|
professional photographer