Photography Tips & Tricks: Get natural smiles from your kids! | Northern VA Family Photographer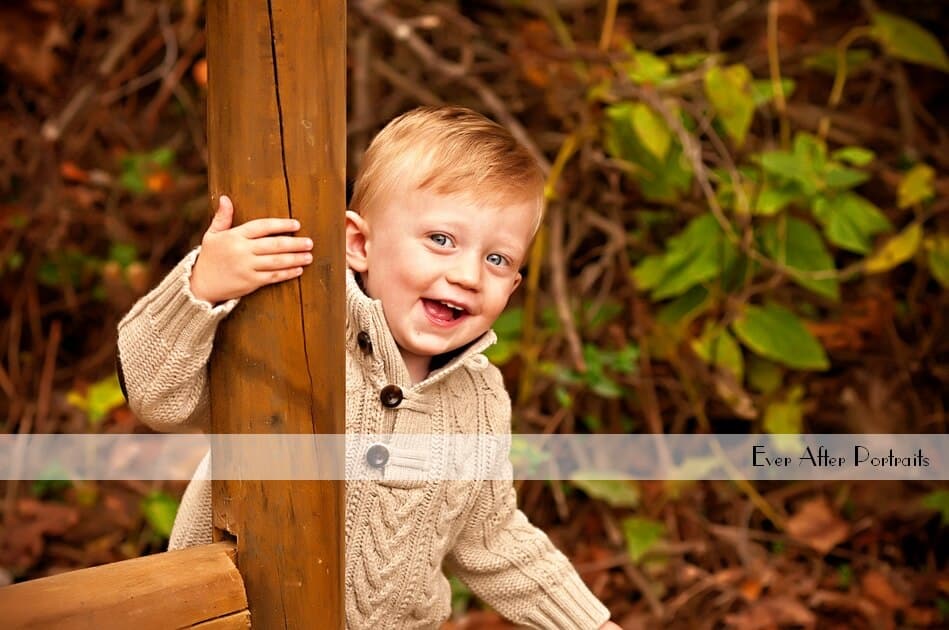 We're continuing our portrait photography series for our clients on Tips and Tricks for better photography! Our Potomac Falls, VA and area clients sometimes ask us how to achieve better snapshots. Smiling is one way! The more relaxed everyone is the better the portrait.
So here are some tips for getting children (and Dads, sometimes!) smiling:
Avoid the phony smiles!
1. Don't try to force a smile. If you try to get your child to smile, if you say "Say cheese," if you beg, it's not going to work. Even if they crack a smile, it will appear forced. Shake things up a bit. The more spontaneous you are, the goofier you are, the more likely children are to respond.
2. What makes your child laugh? Tickles? Giggles? Telling them NOT to smile usually works too! Sing a silly song. Better yet, have them sing a silly song and be ready to snap the picture.
3. Every photographer knows that the best photos sometimes come at the most unexpected moments. Our advice is: Always to keep your camera nearby, battery charged, and ready to take a snapshot. If your children are doing something and having loads of fun doing it, pull out that camera and be ready to shoot some great candids. You're almost guaranteed to get at least a few great shots of them smiling.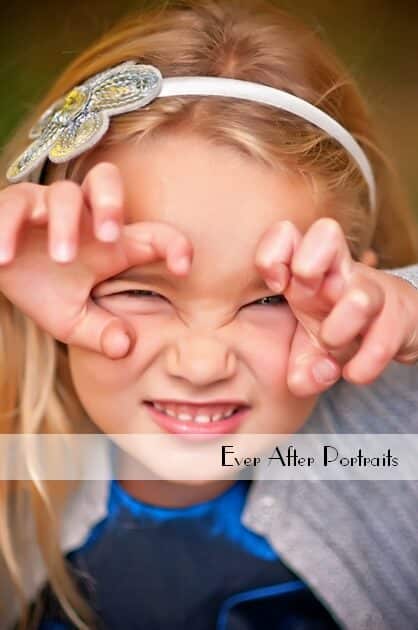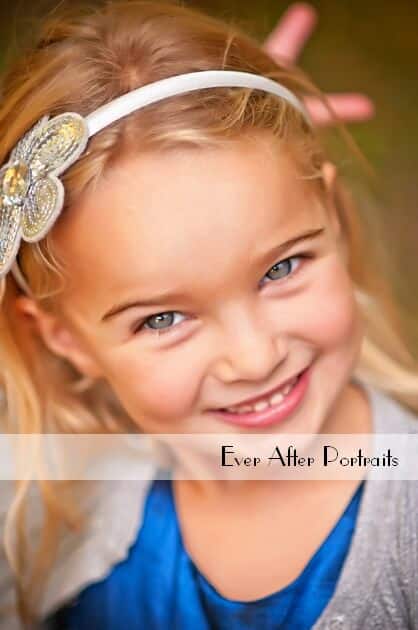 Have some fun and be ready to play
4. If you are setting up your personal photo session for your children, it's going to be tough to get them to smile. What they see is their parent preoccupied in getting everything just right before asking them to pose. How much fun is that for anyone, let alone a child?! Turn the photo session into a fun opportunity with some interactive games or puzzles.
5. Fascinate them! What interests them? Have something ready that you know will captivate them. When you show it to them, make sure you are ready with your camera. Catching pictures of them when they see something that fascinates them will get you some rewarding shots.
Remember, you get maybe one good shot for every dozen or more, so shoot a lot of pictures!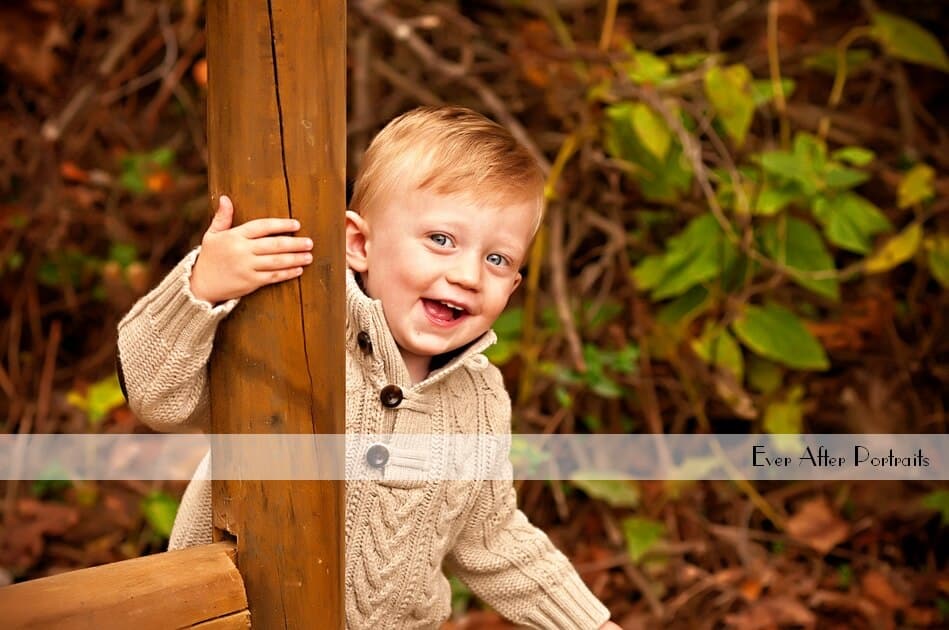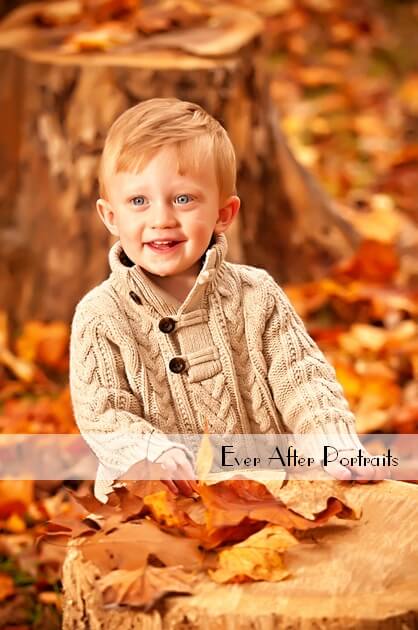 When we shoot family or children's portraits, we always tell the parents to let us handle the children. Let us be the ones to interact and provide the instructions or guidance. They are far less likely to rebel against us than their parents. Fun is key to kids' pictures especially the younger ones. We enjoy those sessions as much as the kids end up enjoying them – which is usually quite a lot!
Contact us if you want great portraits of your family and your children — with natural smiles — at our portrait photography studio and outdoor portrait park in Potomac Falls, VA (Sterling, VA). We are just savvy – and goofy – enough with kids to get them grinning chin to chin!
Previous posts in this series:
Photography Tips & Tricks: Lighting tips for family snapshots
Family Photographer, Portrait Photography
Ever After Portraits is comprised of Mindy Belcher and Joriana Belcher Anderson, a mother-daughter portrait photography team located in Potomac Falls, VA in Northern Virginia. We specialize in timeless and emotive fine art family portraits.
Family means everything and capturing those precious moments to preserve forever will mean family heirlooms for you to share for years to come.
Best,
Mindy & Joriana – Contact Us!