As a family photographer located in Sterling, VA, in Northern VA, we specialize in portrait photography and creating beautiful portraits which you'll treasure for years to come. As we have both a 2.5-acre outdoor portrait park and a fully-equipped indoor studio, we provide both indoor and outdoor family photography.
Do you have a CD of family photos in a drawer somewhere in your home? Have you ever even printed any photos from that CD? Unfortunately, as is often the case when you have photographs taken and you're given a CD, those images never see the light of day.
Consider this, too: If you hunt out that CD, will anything on it be recoverable? Such media has a shelf life and can be affected by heat and cold. Sometimes nothing can be recovered. So what is the very best way for you to start saving your precious family portraits?
Keeping alive precious memories
The solution to preserving your priceless family portraits is to have them professionally created, made into archival quality art, and to display them on the walls of your home. At Ever After, our heirloom artwork and products are rated to last over 150 years, and are printed on archival paper or other medium, with archival inks.
The true value of beautiful family portraits is beyond measure. You will enjoy that portrait every day as you walk by it. Your children will undoubtedly see the genuine heartfelt love you have for them, large as life, every time they look up at those portraits. You'll remember the joy and fun you had with your family while your portrait session was taking place, watching as your children played and just enjoyed time with the family. Such memories are truly priceless.
Which would you rather have?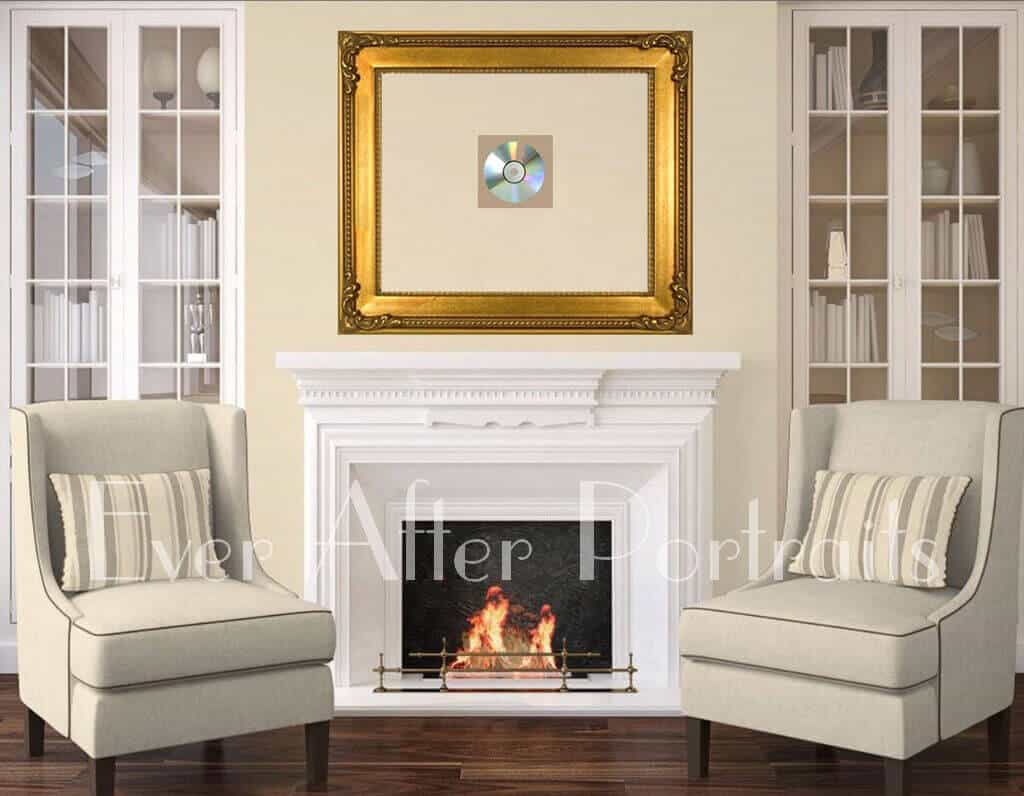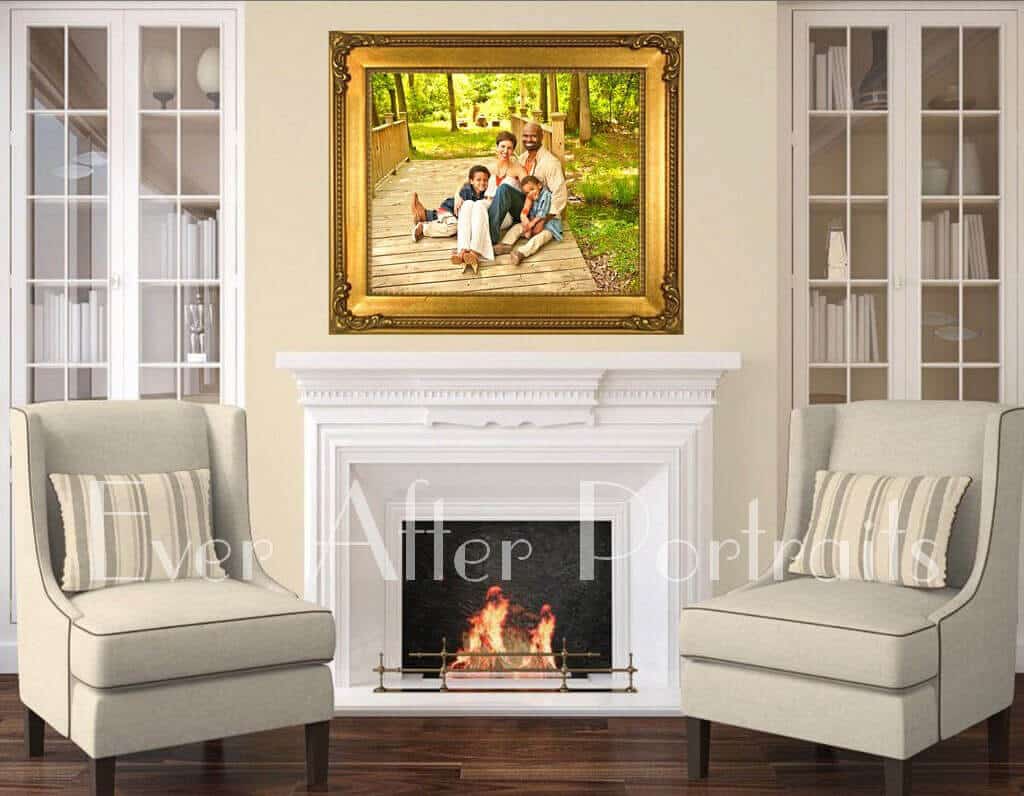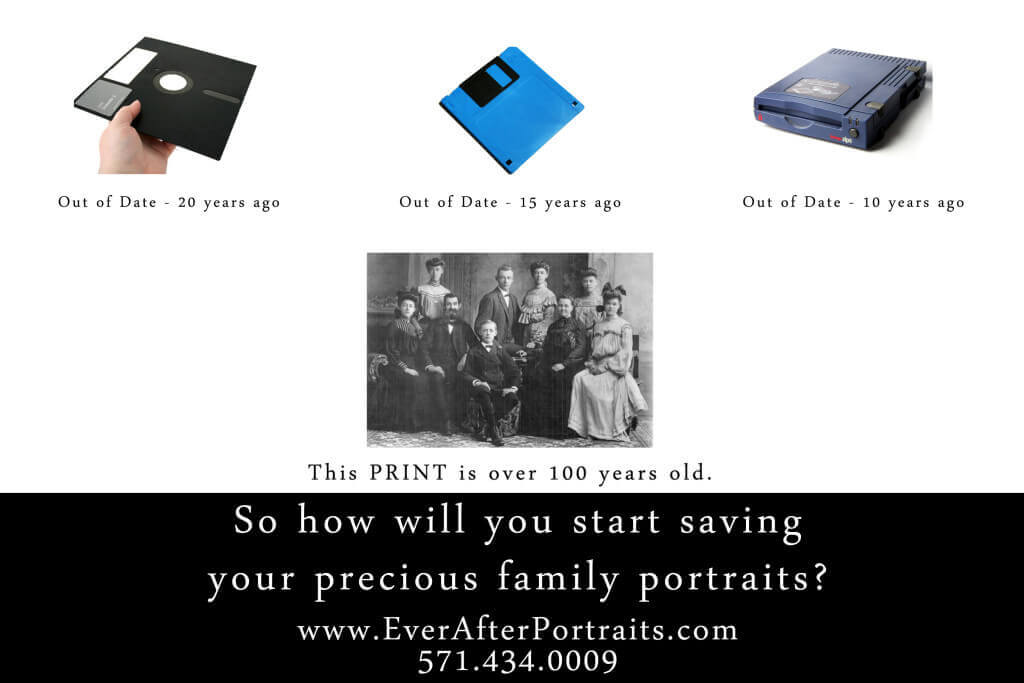 Please consider this article as well: Digital Images vs. Wall Portraits – Which Should You Choose?
Family Portrait Photography
Ever After Portraits is comprised of Mindy and Joriana Belcher, a mother-daughter photography team located in Sterling, VA, in Northern Virginia. They specialize in timeless and emotive fine art images.
Family means everything and capturing those precious moments to preserve forever will mean family heirlooms for you to share for years to come.
Best,
Mindy & Joriana – Contact Us!