You too can be photogenic EVERY TIME! | Northern VA Portrait Photographer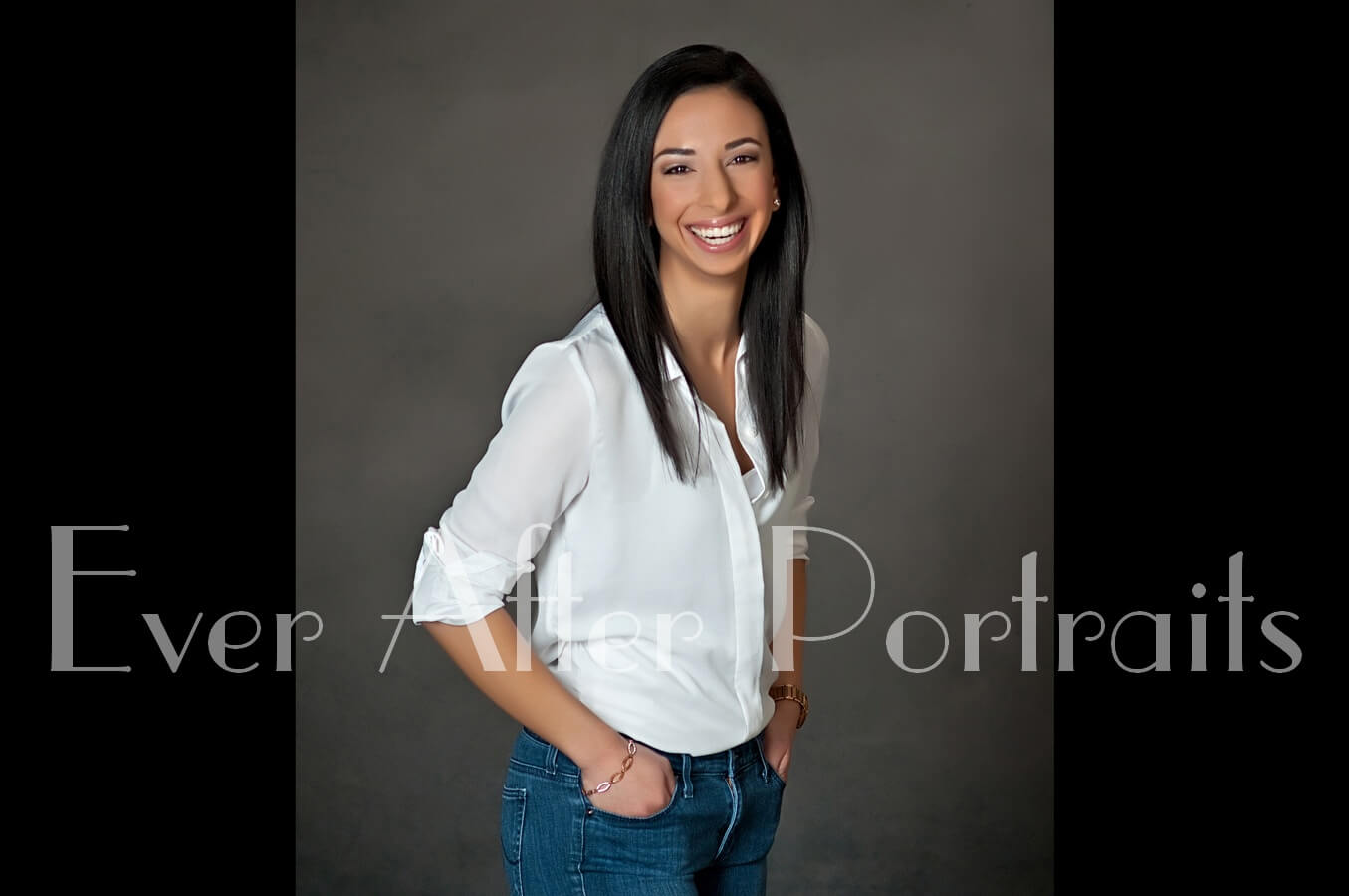 Very few of us are born naturally photogenic, but we all know someone who can't seem to take a bad picture! Whether it's fine art portrait photography or a snapshot, that person always looks great – maybe even a tad better than in person! How do they manage it? Being photogenic is a skill, and it's one you can learn.
As Sterling, VA photographers, we can offer you some useful tips on how to look good in pictures. After all, who doesn't want to look great in print?!
Practice makes perfect!
• You should practice these tips in a mirror.
• Try these tips every time you're posing for pictures.
• Everyone is already beautiful in some way, and we all looked bad in photos at some point in our lives!

Hair & Makeup
None of us are camera ready when we get out of bed in the morning – despite what Hollywood would have us believe! If you know you're going to be doing professional portraits or even a snapshot, start with your hair and makeup.
Ideally, you should have professional hair and makeup done if you're having a portrait session and you know it. If that's not possible or you're just caught in a "let's take a snapshot!" moment with your girlfriends, then follow these tips:
• Be certain your teeth are clean and that your face isn't shiny (that shine will appear in print).
• Add lipstick or lip gloss and add some volume to your hair (hair looks flatter in pictures).
• Don't have time for all of that? Then quickly fluff your hair and add lipstick (or at least lick your lips for a little shine).

Light Matters
If you're doing professional portraits, then the photographer will ensure the lighting is nothing but flattering. If you're doing pictures yourself, then keep in mind that light matters.
• A good rule of thumb for knowing where to stand in relation to lighting is always to point your nose toward the source of light.
• An excellent source is natural light from a large window if your indoors.
• If you're outside, the photographer should stand between you and the light source.
Camera Distortion
As you probably know, the camera distorts things more than anyone would like. If you've ever taken a selfie by holding the camera at arm's length, you've probably seen some distortion.
• To resolve that, take the picture in the mirror or, even better, have your friend take the picture!
Camera distortion also means that the closer you stand to the camera, the larger you will look.
• To make (at least) your bottom half not look bigger, step back, and lean your head in slightly toward the camera.
Posing
Posing has a great impact on how flattering your pictures turn out!
• Turn one hip slightly toward the camera and the other away without turning entirely sideways to the camera.
• Shift your weight to that back foot and cross the knee in after raising front foot on tip-toe.
• Then pull the rear arm toward the outside of your body while resting it on your hip. The other arm should pull slightly away from your body or rest that hand on your hip.
• Remember to stand tall and push your head just slightly forward (like a turtle). Feels awkward but if done right, it looks wonderful in a portrait!
Laugh, Don't Smile
Fake smiles are pretty darn apparent on camera – and in print. We prefer to see a laugh – even if it's fake. Fake laughs lead to natural-looking smiles, so we'd rather have you force a laugh than a fake smile! A fake laugh can turn into a real smile once you relax!
After so many years of doing portrait photography in Sterling, VA, and meeting a countless number of clients, we know that being photogenic is a learned skill. Practice these tips before your next pictures and tell us if you see a difference!

Family Photographer, Portrait Photography
Ever After Portraits is comprised of Mindy Belcher and Joriana Belcher Anderson, a mother-daughter portrait photography team located in Sterling, VA in Northern Virginia. We specialize in timeless and emotive fine art family portraits.
Family means everything and capturing those precious moments to preserve forever will mean family heirlooms for you to share for years to come.
Best,
Mindy & Joriana – Contact Us!