What should I expect for my Senior Portrait Session? | Northern VA Senior Photographer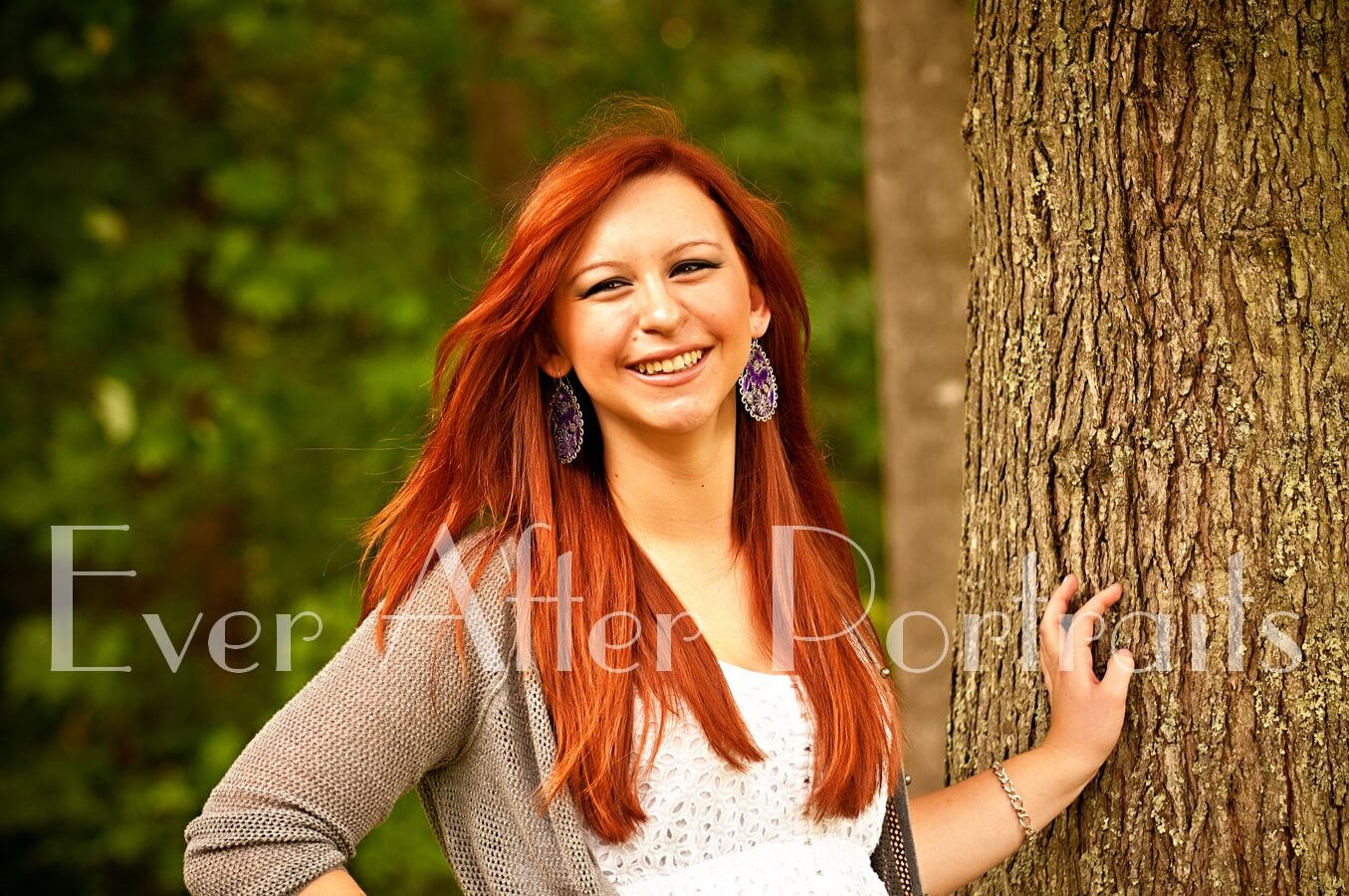 Many fun things will happen when you're a high school senior and, believe it or not, your Senior Portraits are not the least among them! Our fine art senior portrait photography is an artistic (and fun) way to commemorate this big transition in life.
We work with Seniors throughout Northern Virginia including Sterling, VA, and one of their most frequent questions is: "What's going to happen? What should I expect for my Senior Portrait Session?" Read on for the answer.
Getting to Know You
Our process is designed to create a personalized session for high school seniors and parents who want portraits designed for them — guaranteed to be unique, artistic, and celebrate your unique personality. So the first thing we'll do is have a conversation with you and find out who you are and what you want for your Senior Portrait Session.
Getting to know you is how we design the perfect Senior Session for you, whether you are a fashionista looking for something sophisticated and couture, or the girl-next-door who dreams of a field and portraits with her horse , or the guy who wants his first car to be included.

Location
When you (or your mom) calls us to schedule a Senior Portrait, we will discuss various points related to your Senior portrait session including the location. We can do your portraits in our indoor studios, at our private, outdoor portrait park, or another site of your choice.
Wherever we do your pictures, you can expect a personalized session designed entirely around you. The results are guaranteed to be artistic and unique – there's only one you, after all!
Appointment Details
When you call to book your Senior Session, your reservation fee will be due at that time. The fee secures the date and time for your custom Senior Portrait Session.
(Some of our Senior Sessions include makeup and hair, so we'll get some info from you regarding what you want for makeup and hair, as well as the start time for that pampering to begin.)
Two days before your Session, you will receive a reminder of the start time. If your session includes makeup and hair, that will be the start time we'll remind you of.
We'll also go over any other logistics we need to cover as a reminder.
Always plan to arrive early for your portrait session or makeup appointment. It's important to start on time, so we can end on time because there might be another session immediately following yours.

Portrait Session
Arrive at your session ready to launch right in!
If you're doing your own hair and makeup, that should be ready as well when you arrive!
We usually recommend professional hair and makeup for the best results on camera. We have a professional team that you can work with for this.
Expect us to take a lot of photographs during your session so you will have a variety from which to choose. If you have any questions, we'll be happy to answer them, of course!
Ordering Session
Your in-person ordering session and cinematic presentation of your portraits will happen about two weeks after your Portrait Session. You will see only the best portraits from your session. And, yes, there are always some great one to show!
We require that all decision makers be present at this ordering session so that you can place orders at that time. Portraits not ordered are typically deleted, so be sure to grab everything you love!
Delivery of Portraits
About four to eight weeks after your final payment, the ordered wall art, albums, and custom products arrive at our studios. We will then contact you to arrange a pick-up time or to schedule your in-home installation.
Online Posting
Lastly, we kindly ask that when posting your amazing portraits online to social media, that you never crop or clone out our watermarked logo for any reason!

If you're ready to do beautiful senior portrait photography with one of Sterling, VA's best photographers, call us up to reserve your Senior Session. This is such an important event in your life, you wouldn't want to skip scheduling senior portraits!
Family Photographer, Senior Portrait Photography
Ever After Portraits is comprised of Mindy Belcher and Joriana Belcher Anderson, a mother-daughter portrait photography team located in Sterling, VA in Northern Virginia. We specialize in timeless and emotive fine art family portraits.

Family means everything and capturing those precious moments to preserve forever will mean family heirlooms for you to share for years to come.

Best,
Mindy & Joriana – Contact Us!

Professional Photographer