The Gorgeous Bennett Family of Three | Northern VA Family Photographer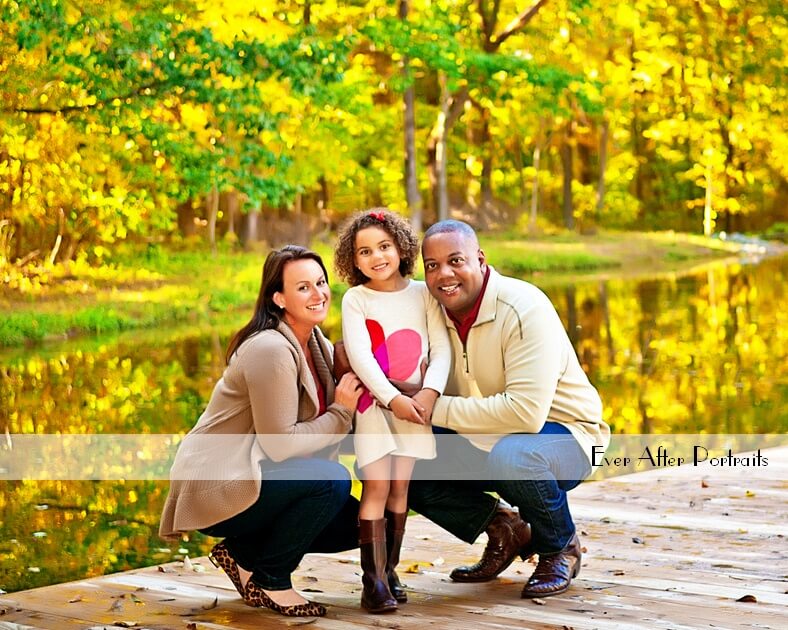 The Bennett Family, a family of three, is outdoorsy and loves farms and nature. Mom Jessica grew up on her family's farm in Missouri and now her daughter, Emma Claire, loves farms as well – although we think it might be all of those animals she loves the most! The Bennetts had only ever taken professional pictures in a big-box studio. Jessica contacted us for special family portraits in a more custom setting. A bonus was our portrait photography studio and outdoor portrait park's central location in the Northern VA area, near Cascades, VA and Dulles, VA.
Outdoor Portrait Park Session
The Bennetts wanted outdoor, casual portraits just as Emma Claire gets ready to head off to kindergarten!
Dad Rod and the vivacious and beautiful Emma Claire arrived in almost-matching cowboy boots ready for their family photo session! Jessica's warm smile and nature was always front and center. It was a hoot and so wonderful to photograph them and their obviously close relationship! The little girl with the big round eyes wore a dress with a giant heart in front which struck us as so reflective of this family's bond.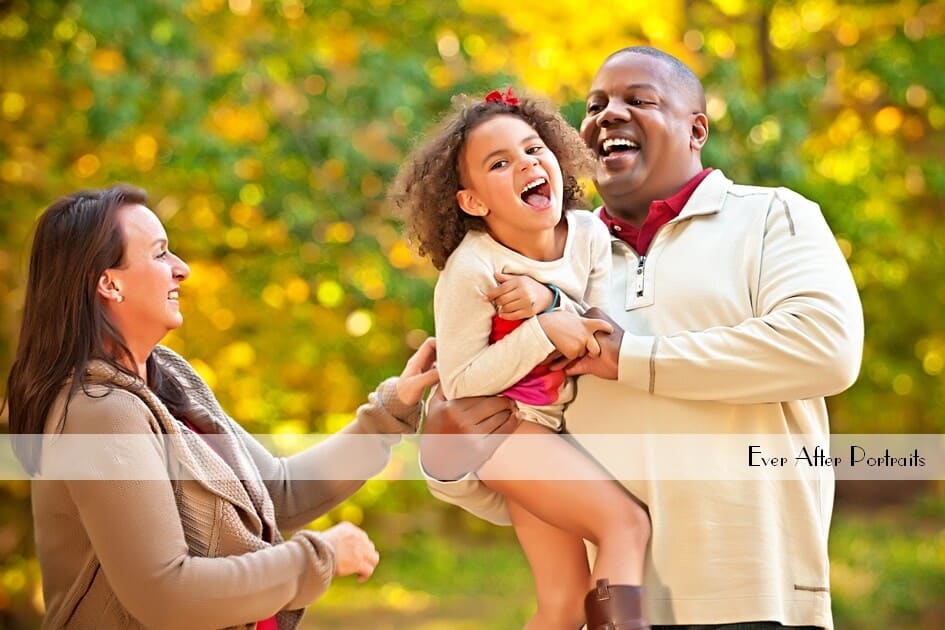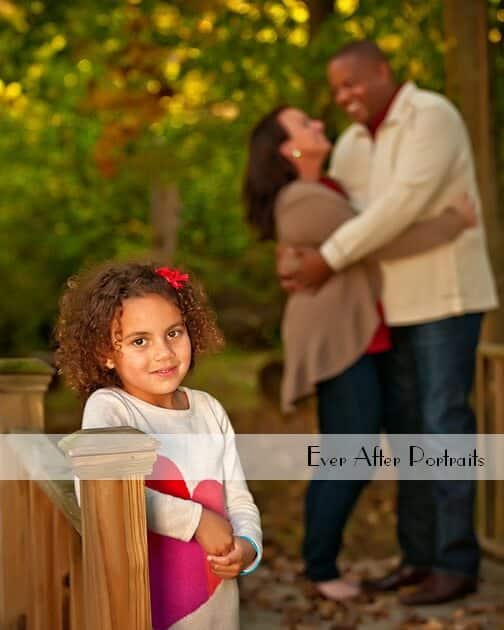 Their previous family photos of the three had been taken mostly on the family farm in Missouri, so this was definitely a departure from that, and the big-box studios. With a natural and easy-going way about them, the Bennetts were so fun to photograph. No one was particularly camera shy. We tried various settings throughout our scenic outdoor portrait park. It wasn't difficult to find a spot because this family is so naturally photogenic and pleasant.
Special clothing can add meaning to portraits!
One of our favorite picks, seen above in this post, is the loving parents on either side of their precious daughter – with that giant heart on the dress acting almost as an "equal sign" between the parents and child in the photo's center! Sometimes patterned clothing in family photos can be distracting or clash with surroundings. In this case, we thought it was so reflective of the family and actually enhanced the portrait's meaning and symbolism.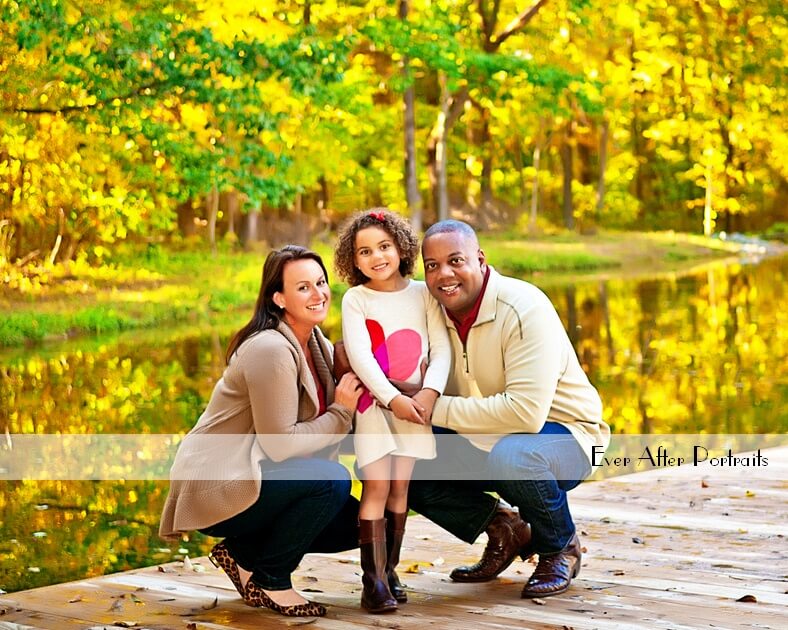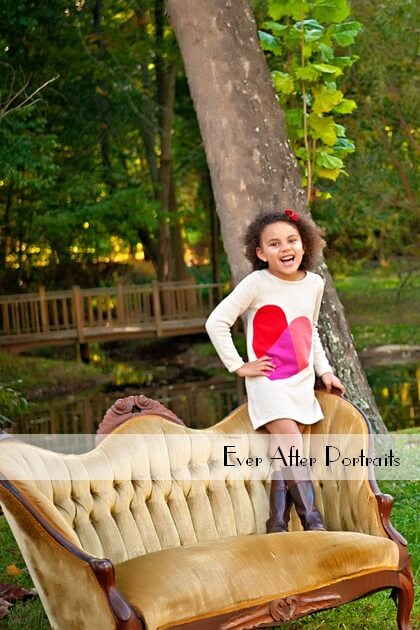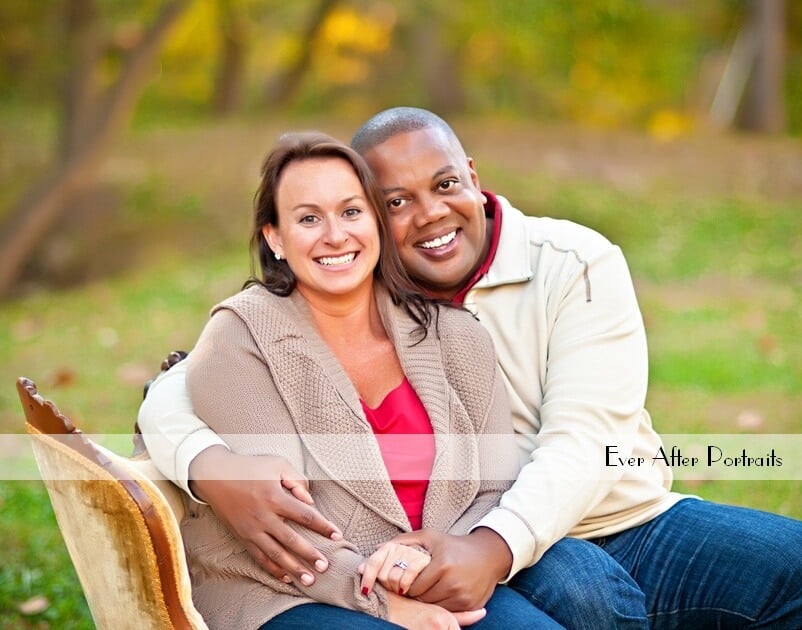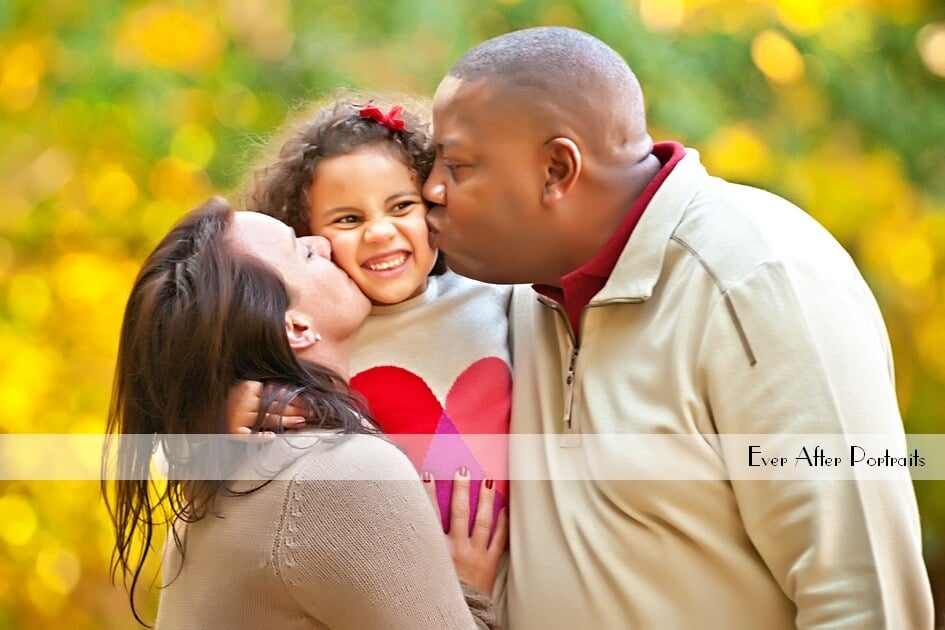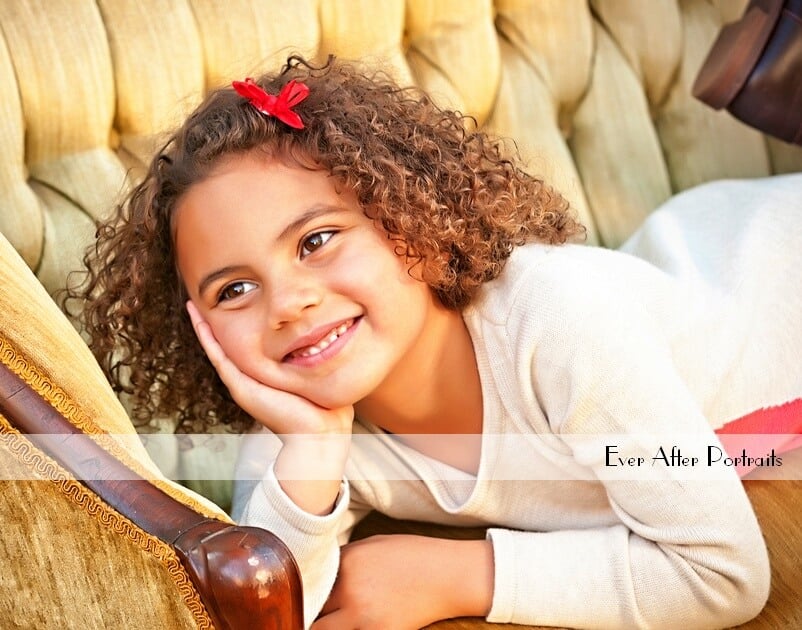 If you'd like to step outside of a traditional, big-box portrait photography studio and into our idyllic and scenic outdoor portrait park in the Cascades, VA and Dulles, VA area, contact us today! We will both have a lot of fun doing your portraits.
Family Photographer, Portrait Photography Studio
Ever After Portraits is comprised of Mindy Belcher and Joriana Belcher Anderson, a mother-daughter portrait photography studio located in Dulles, VA, Cascades, VA in Northern Virginia. We specialize in timeless and emotive fine art family portraits.
Family means everything and capturing those precious moments to preserve forever will mean family heirlooms for you to share for years to come.
Best,
Mindy & Joriana – Contact Us!