Portraits, Davis Family | Northern VA Family Photographer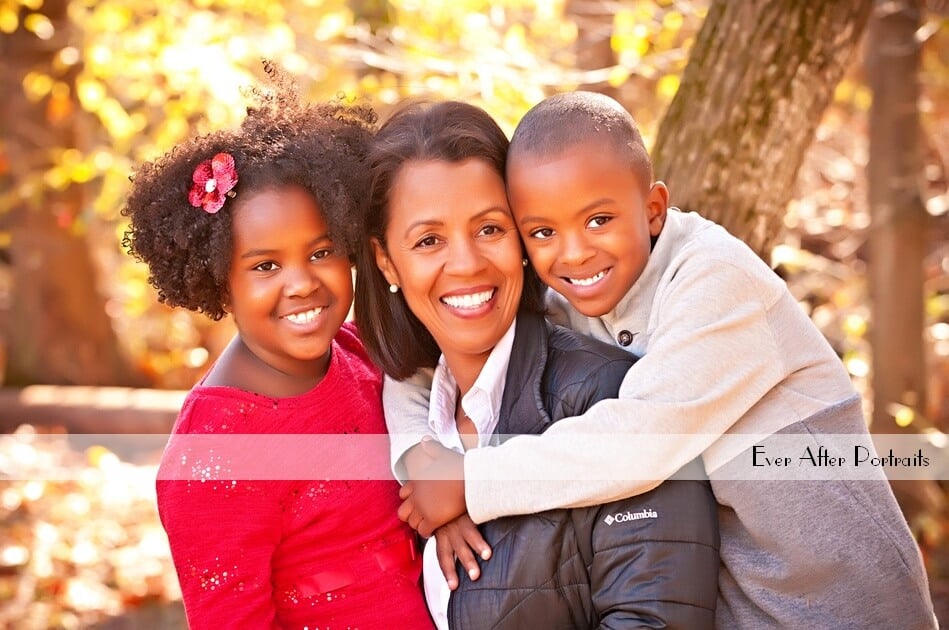 Some people are naturally photogenic, and cameras love them. No matter what they do, they shine in print! The Davis Family with their identical, glorious smiles are three of those people as you can see in their portraits! The New York City transplants to the Northern VA area contacted us last year interested in taking family photos done with a portrait photography studio. As we're located in Northern VA near Cascades, VA, it was a perfect fit!
As a hobby photographer, Detra takes many pictures of her children. However, she told us that looking back, she wishes she'd had more professional portraits taken of her children. We hear this often from our hobby photographer clients. Even great photographers find it difficult to take a picture and be in it!
Mother/Children Outdoor Portrait Session
This lovely mom with two children under the age of seven, born just a year apart, is kept very busy! After looking through other photography websites, she reached out to us. She wanted us to do outdoor portraits for them. Our outdoor portrait park was perfect for their family session!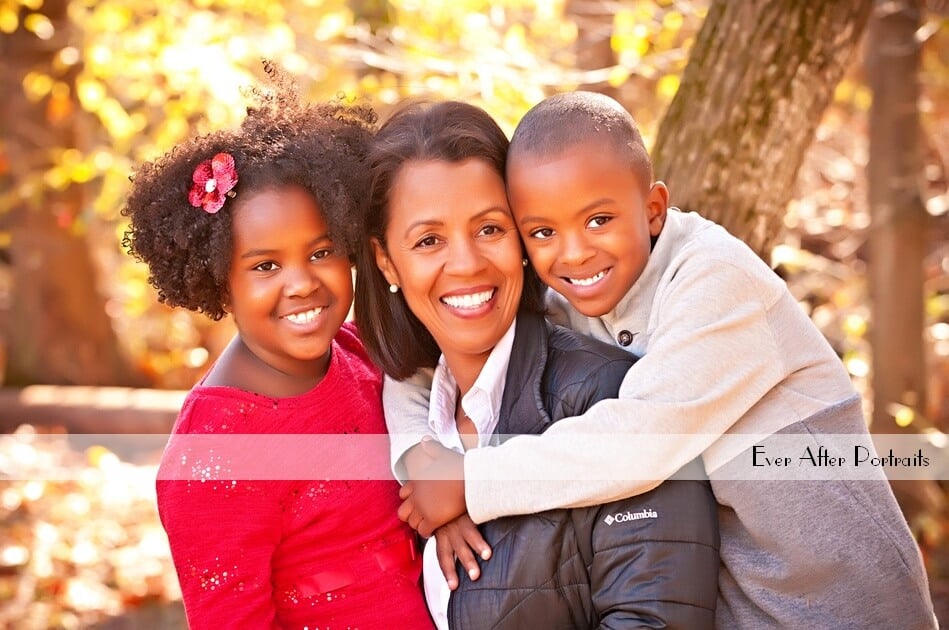 Fun Family Portraits
During her pre-portrait session consult with us, Detra explained that what she most appreciates about portraits is the memories that they capture. She also liked the idea of using professional portraits as holiday pictures, collecting them through the years and enjoying years later. She has dotted her home with both her photos of the children and past professional portraits. She was looking forward to updating the family photos with her Ever After session. The Davises enjoy doing family activities together whether it's indoors or outdoors. For them, it's more about doing an activity together. That includes family portraits.
Jon and Adlyn were a joy to photograph. Their laughter made us laugh!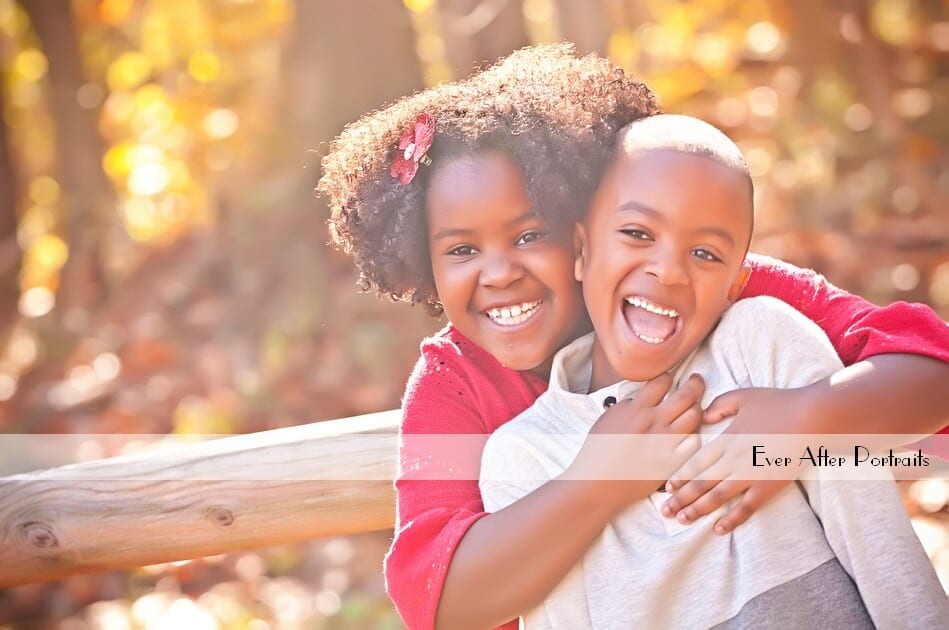 During our portrait consult, we always ask our clients to tell us a little about themselves and their children. The more we understand or know about a family, the better it is for composing their portrait sessions.
If you're looking for a skilled and reputable portrait photography studio in the Cascades, VA area, contact us! We would be happy to work with your family!
Family Photographer, Portrait Photography Studio
Ever After Portraits is comprised of Mindy Belcher and Joriana Belcher Anderson, a mother-daughter portrait photography team located near Cascades, VA in Northern Virginia. We specialize in timeless and emotive fine art family portraits.
Family means everything and capturing those precious moments to preserve forever will mean family heirlooms for you to share for years to come.
Best,
Mindy & Joriana – Contact Us!