"We're a busy family! We don't have time for family portraits." | Northern VA Family Photographer
"We are a very busy family always running in different directions! I don't think we have time to do family portraits!" As a Cascades, VA area portrait photography studio, this is something we hear so often. Time. It's hard to make time for things outside the everyday schedule of work, school, play or sports. As family photographers, we have heard it all!
To tell you the truth, however, we can say that if something is important enough to you, you'll make the time for it. Think of other things you make time for: A movie, a theater production, a concert, a professional sports event.
In our experience, what we find is that some people will put off scheduling photos of their cherished family until "some day," usually when they realize they're running out of time with their children or there's a milestone such as a graduation. Now they find a way to make time!
Our lives are made of up hundreds, if not thousands, of precious moments. Those moments fill our lives to create memories we look back on – as long as we can remember them in the future! Portrait photography, however, records some of those moments for you. As humans, it's impossible to recall every precious thing about our lives. As humans, we have become dependent on, first, oral history and now visual documenting to pass on our stories, traditions, and memories.
Family Portraits
A family portrait is valuable to you because, for the most part, your children will likely live with you as a family for 18 to 22 years. After that, they may move away, complicating the opportunity to schedule portraits together.
Your parents, their grandparents, will hopefully live long lives. A family portrait gathers all those loved ones precious to you, different generations, and captures them in a portrait. We know from our experience how coveted those portraits become later in our lives. No one lives forever, including us.
The photographer in the family is usually the one least captured in photos. Professional family portraits brings the family photographer out from behind the camera and into the photo with their beloved family. Professional portraits are a great opportunity to capture your entire family in a portrait.
It's important to find the time to do a professional family portrait. Whether your children are still young or teenagers, prioritizing time to do that family portrait of all of you together will be time and money well spent!
If you live in the area of Cascades, VA or anywhere throughout the DMV and are searching for an experienced and talented portrait photography studio, Ever After can work with you to get that family portrait done and finished to perfection. We can discuss scheduling something that works for your family!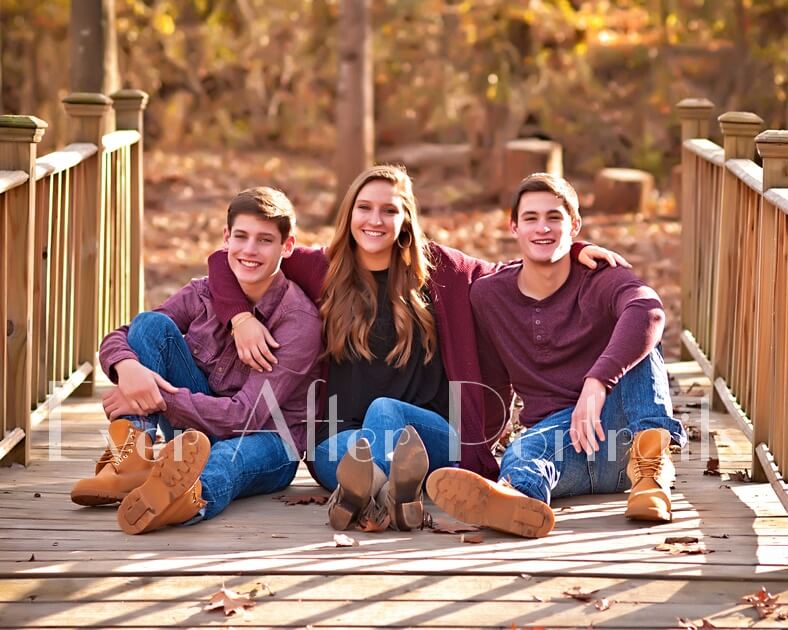 Family Photographer, Portrait Photography Studio
Ever After Portraits is comprised of Mindy Belcher and Joriana Belcher Anderson, mother-daughter family photographers located in Cascades, VA/Sterling, VA in Northern Virginia. We specialize in timeless and emotive fine art family portraits.

Family means everything and capturing those precious moments to preserve forever will mean family heirlooms for you to share for years to come.

Best,

Mindy & Joriana – Contact Us!

Professional Photographer