6 Ways to Guarantee Fun at Your Wedding! | Northern VA Engagement Photographer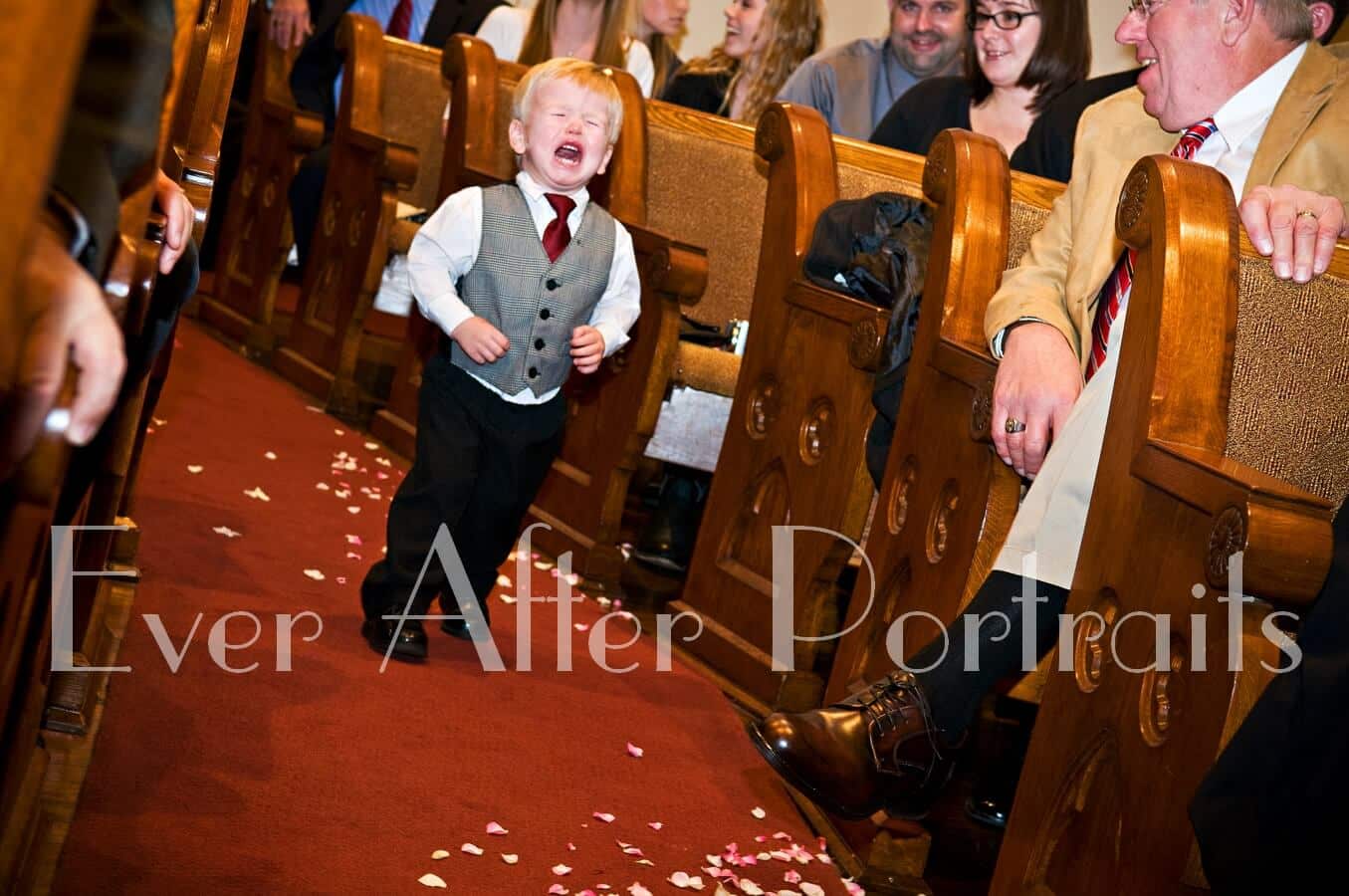 It's a pretty sure thing that most people want their wedding guests to have fun. Nobody wants a boring even with yawning guests! As a portrait photography studio doing engagement portraits in the Dulles, VA area, we often chat with engaged couples about their upcoming nuptials. How to make a wedding fun is a favorite topic – and not always an easy one!
How do you guarantee a fun event for varying ages and personalities? You can't, but if you're having fun, your guests are far more likely to enjoy themselves as well! Below are some ideas for bring the fun for your wedding.
Bring On the Fun!
1) Set an Example Of Fun
Have fun if you want your guests also to have fun! Your wedding is about you. You should design it around your interests, keeping in mind that your guests will be looking to you for guidance. If you aren't having a good time, chances are they aren't, either. However, if you're having the time of your life, your guests likely will as well!
2) Laugh and Dance
When you incorporate humor into your wedding day, your guests will laugh along with you. If you're having fun, they'll most likely be having fun. If you want to get your guests out on the dance floor, start dancing! The party goes where you go. So, when planning your wedding, make sure YOU plan on having fun.

3) Create A Comfortable Environment for You and Your Guests
What is a "comfortable" environment? In large part, it depends on you and your guests, but starting with great entertainment is vital. An entertainer (band or DJ) who's experienced and matches your style will know how to work the crowd so that they're comfortable and have fun. Playing music your crowd hates isn't likely to make them comfortable or let them enjoy themselves.
Guests feel comfortable when they know what's going on and what's expected of them. Make sure your entertainer guides the flow of the event so guests know where to go and what to do. That sets them at ease and sets the tone for a good time.
4) Be Present
It sounds obvious, right? But, unfortunately, we've seen it all too often: The bride and groom DISAPPEAR from their wedding reception. Whether it's because they step outside for a break or they decide to chat with guests in the hall, they're nowhere to be seen. And, yes, guests will notice pretty quickly that the bride and groom aren't around. When the bride or groom leaves their wedding celebration, it's like the air gets sucked out of the room. They're the stars of the show, after all. If you want your wedding event to be fun, STAY IN THE MIX.

5) Get Your Wedding Portraits Done EARLY
Speak with your photographer about doing your formal portraits on your wedding day in such a way that you can join your guests for as much of your reception as possible. That means not leaving your reception for portraits, as we said earlier. If you do leave, the party wanes without you. Your guests are there to celebrate you and your special day. It's YOUR wedding and you should be present to have fun with them, or they won't have fun either.
We usually recommend doing your portraits before the reception rather in the middle of it. Most brides have strayed from traditional wedding routines, including wedding portraits taken during the wedding reception. Most of our brides today prefer to do their pictures before the ceremony so they too can enjoy their reception!
6) Share Your Story With Your Guests
Personalize your event by sharing your story in a way that fits you!
Here are some tips:
• Share your love and life stories with your guests. Many couples today do engagement portraits so, if you've done them, the wedding reception is one good way to share a part of your story.
• A slideshow or montage projected during the reception (after dinner?) includes your guests in your storytelling.
• Then tell them more about yourselves.
• Don't enjoy public speaking? Then share your story on a card at each table or place-setting.
• However, if you're a ham with a sense of humor, then play it up.
• Ask your entertainer for assistance and ideas. The more laughs, the more engaged your guests become and everyone has more fun.


We hope you've enjoyed our tips for having a great, fun wedding! Our years as both a wedding photographer and having a portrait photography studio near Dulles, VA have taught us that these tips work! We encourage you to browse our blog for other tips, and we wish you a fabulous (and fun) wedding!
Family Photographer, Portrait Photography Studio
Ever After Portraits is comprised of Mindy Belcher and Joriana Belcher Anderson, a mother-daughter portrait photography team located near Dulles, VA in Northern Virginia. We specialize in timeless and emotive fine art family portraits.
Family means everything and capturing those precious moments to preserve forever will mean family heirlooms for you to share for years to come.
Best,
Mindy & Joriana – Contact Us!