14 Ideas to Make Your Wedding Uniquely "YOU" | Northern VA Engagement Photographer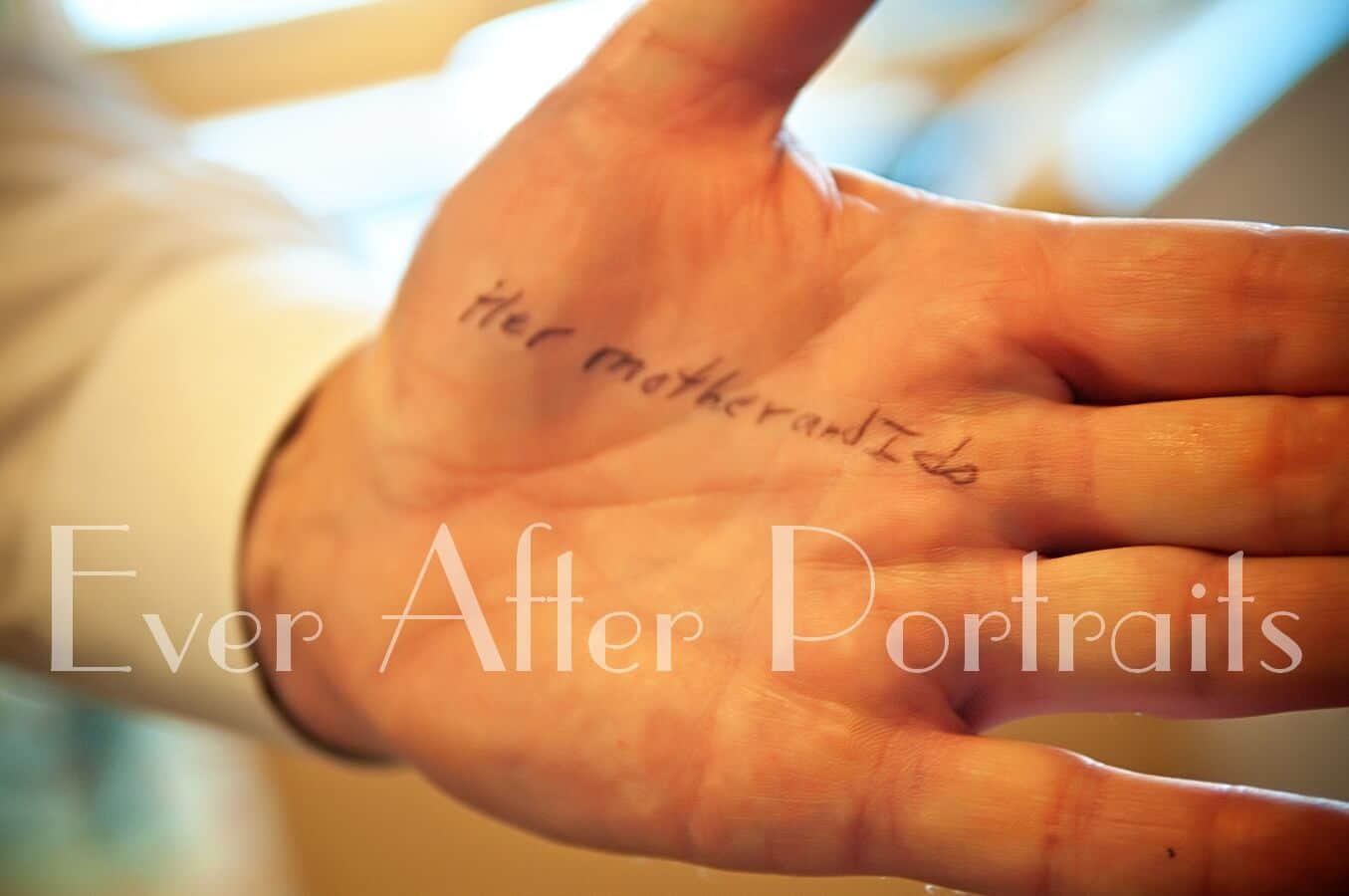 Are you planning on getting married in the Sterling, VA or Northern Virginia area? As a portrait photography studio with years of experience shooting events, including weddings, we can offer you some of our favorite ideas on how to make your wedding unique and totally "you"! You can design your wedding so that it's an unforgettable experience for you and your guests.
Why is having a unique wedding such a big deal?
We don't believe ANYBODY'S wedding should be "cookie-cutter." We've never met a bride who told us they want their wedding to be like everyone else's! Your wedding is YOUR day, and it should feel like it's a unique combination your personalities from start to finish.
What we know after seeing or working with hundreds of brides on their wedding day is that there is ONE thing which makes a wedding unique – and that's you, the bride and groom! Before you say how obvious that is as an idea, you'd be surprised how many couples don't consider this when planning their wedding.
What is the ONE thing that is totally original about any wedding day, that no other wedding day has ever seen or done before?
YOU: the bride and groom!
Your guests have never seen the two of you together in a wedding designed entirely around you. They have never been at a party celebrating YOUR love and relationship with your fiancé, now husband. They've never seen YOU in that gorgeous gown, walking down the aisle, partying on the dance floor.
The secret to having a beautiful and unique wedding that leaves a lasting impression is weaving as much of your personalities as possible into your wedding events. Your guests attend your wedding to honor and celebrate the two of you, your nuptials, and your future life together. Including special aspects and details your personalities and experiences, as well as the things you love, make everyone at the wedding feel special and included. It draws your guests into the meaning of the event. It is how guests will feel connected to you and your beautiful wedding event.
We've done so many weddings, engagement portraits (and family portraits) throughout the years that we've learned a lot about how to include unique touches in your wedding event.
Here are 14 ideas to making your wedding unique
1) Naming Your Tables
Don't just use traditional table numbers. Name your tables after a particular interest or hobby that you share, such as favorite athletes, cities you have visited together, or types of wine you enjoy.

2) Newlywed Trivia
A great icebreaker for the reception is newlywed trivia! Create a list of fun questions about you and your fiancé for your guests to answer. Want to make it even more fun? Make it into a table competition and give the winning table something special.
3) Personalized Favors
Let your wedding favors reflect the wedding couple. Do you collect something or love something? We know one couple who gave Pez dispensers because the bride was a collector. Another gave bottles of
mead (honey wine) they had made themselves.
4) Share Your Childhood Photos
Make a collage of photos of the two of you either growing up or your time together as a couple and display them on the gift table or as a slideshow during your reception.
5) Display Your Parents' and Grandparents' Wedding Photos
A beautiful and romantic way to honor your family is to share their portraits – especially wedding photos of your parents and grandparents.
6) Love Letters
While a bit personal, and you may want to edit what you share, you can put together a scrapbook of letters you and your fiancé sent to each other.
7) A Groom's Cake
Surprise your new hubby by having a specially designed Groom's Cake honoring him or a hobby of his. Imagine having a fire truck cake for your fireman!

8) Personalize Your Vows
One of the most popular ways to personalize your wedding is to write your vows. Take it a step further by adding personal details like, "I promise to bake cookies with you" or "I vow to watch the game with you on Superbowl Sunday" to let your guests glimpse more of your relationship.
9) Tell Your Love Story
Share your love story! You can do it as part of your vows, through your officiant, or during your reception.
10) A Photo Montage
Play a montage of photos from your Engagement Session set to music during cocktails before the reception begins.
11) Invite Your Guests To Perform
Include friends or relatives who are musicians or dancers by asking them to perform at your ceremony or reception. (Just make sure they will still enjoy themselves and that they won't feel put out by being asked to perform!)
12) Make Memories With Music
Don't forget to personalize your music. Play your favorite songs and artists during your ceremony and, of course, reception. Include a few songs you know are special to close relatives or friends! They will feel included in the wedding and appreciate the thought.
13) Dedicate a Song
Another way to use music to personalize your event is to include a song that reminds you of one of your loved ones. You can have your entertainer dedicate it to them. It can be serious, sentimental, or silly.
14) Thank Your Guests
Lastly, never forget to take a moment around the cake cutting or just before the end of the evening to thank your guests! You can invite them to the dance floor to form a big circle and dance together to a song like "That's What Friends Are For" or "Friends In Low Places."

How to Find Your Unique Touches
Make a List
Make a list of all of your favorite hobbies, interests, and quirks both as individuals and as a couple.
Choose your Ideas
Looking at your list of hobbies and interests, write down some ideasfor how you can work them into your favors, decor, or music.
Do Them!
Finally, and most importantly, pick out your favorite unique ideas and DO THEM!
If you'd like more cool ideas on how to incorporate special things into your wedding, check out the wedding ideas at Brides.com.
However you decide to personalize your event, the key is to have the event reflect you as the bride and groom. Make the event special by having it truly be about the two of you.
As a portrait photography studio in Sterling VA, the most memorable events we've seen, photographed or attended were those that most closely reflected the wedding couple.

Family Photographer, Portrait Photography Studio
Ever After Portraits is comprised of Mindy Belcher and Joriana Belcher Anderson, a mother-daughter portrait photography team located in Sterling, VA in Northern Virginia. We specialize in timeless and emotive fine art family portraits.

Family means everything and capturing those precious moments to preserve forever will mean family heirlooms for you to share for years to come.

Best,

Mindy & Joriana – Contact Us!

Professional Photographer