As a portrait photography studio located in Sterling, VA in Northern VA, we specialize in family photography and creating beautiful portraits which you'll treasure for years to come. As we have both a 2.5-acre outdoor portrait park and a fully-equipped indoor studio, we provide both indoor and outdoor studio photography. We know how precious a special family photo can be to a family!
Little Girl's Fantasy Portrait Session
Maria brought Arianne to us for a Limited Edition Dollcake Vintage Session, our special sessions for portraits of children. Maria wanted portraits of Arianne in a vintage style setting with vintage accessories.
Arianne is a little sweetheart!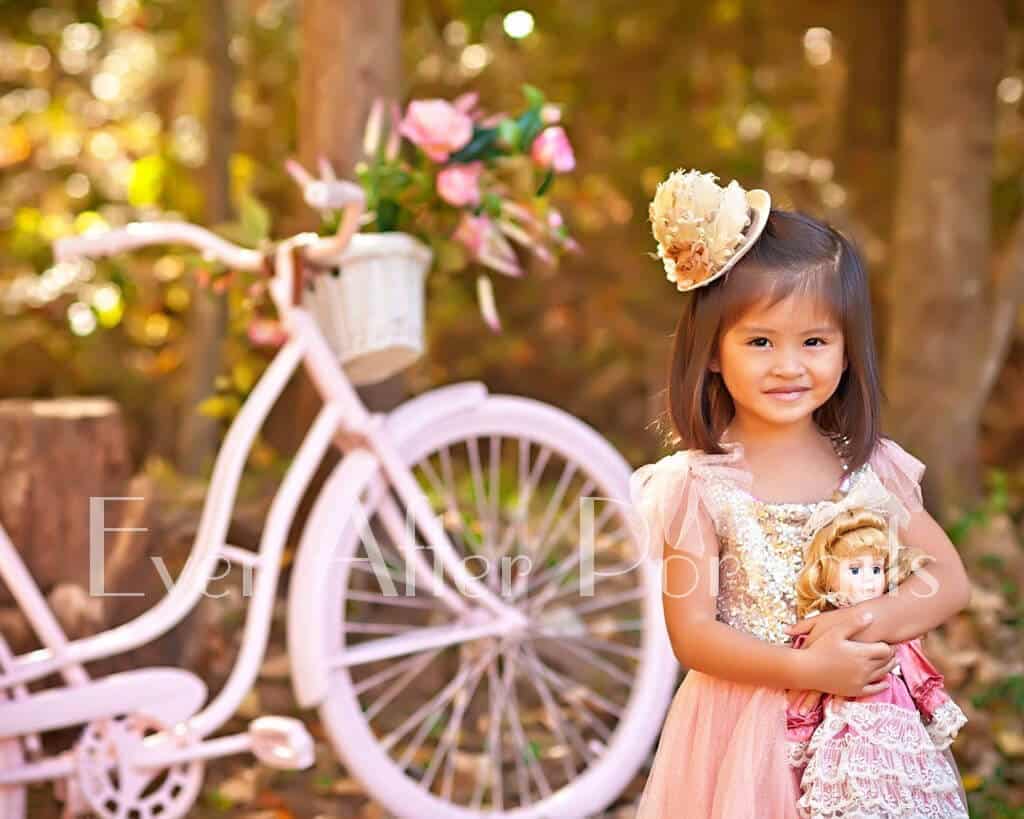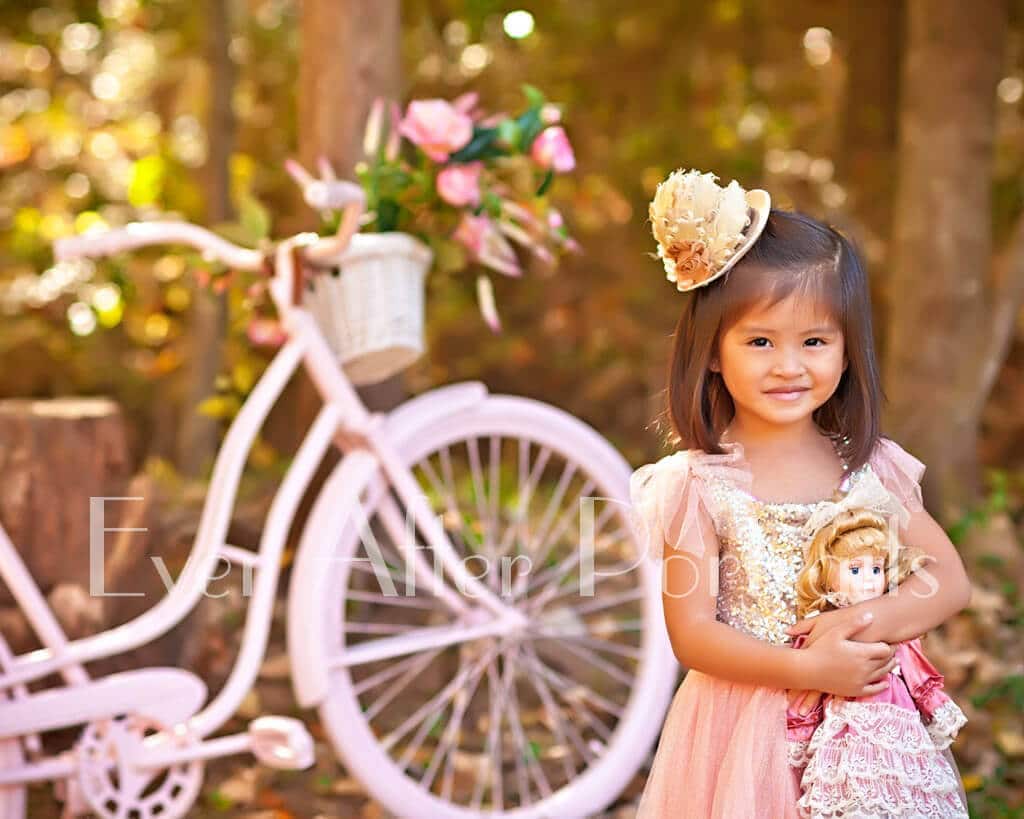 Although a little shy at first, Arianne is such a sweet and adorable little girl. She loved the glittery rose-colored dress, one of the costumes we provide for this particular session, and she looked beautiful in it. With her very own top hat and her lovely smile, she was a perfect little doll.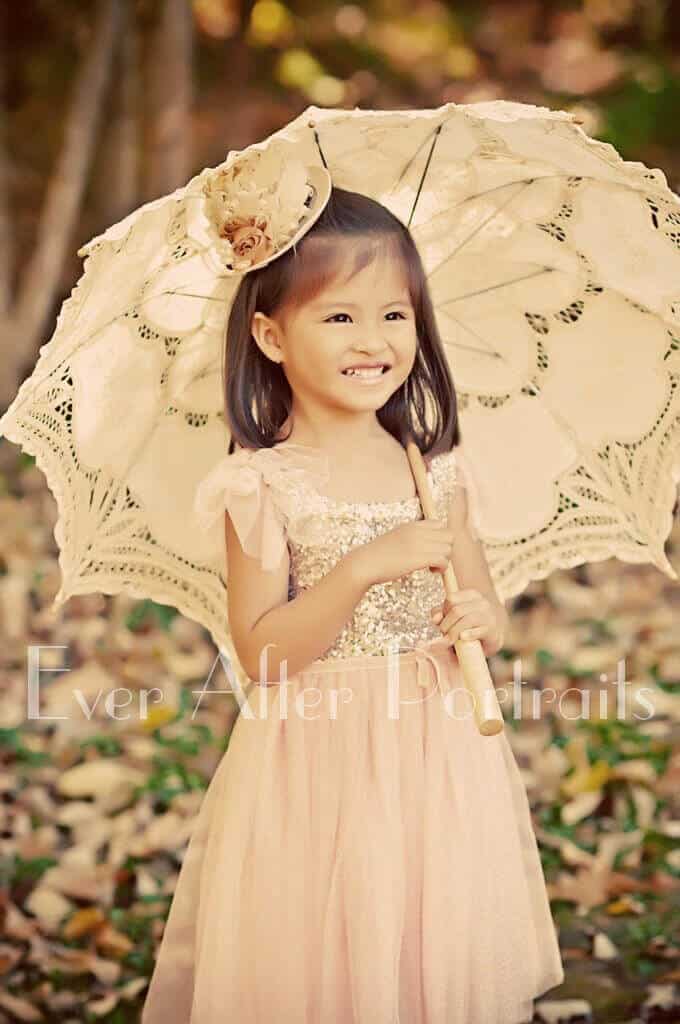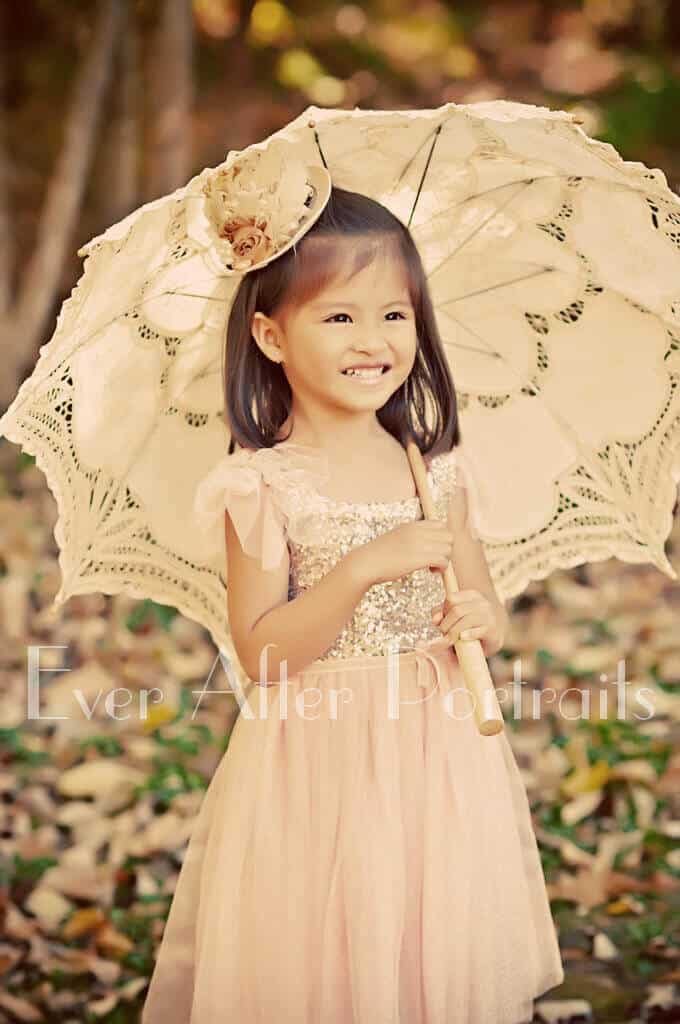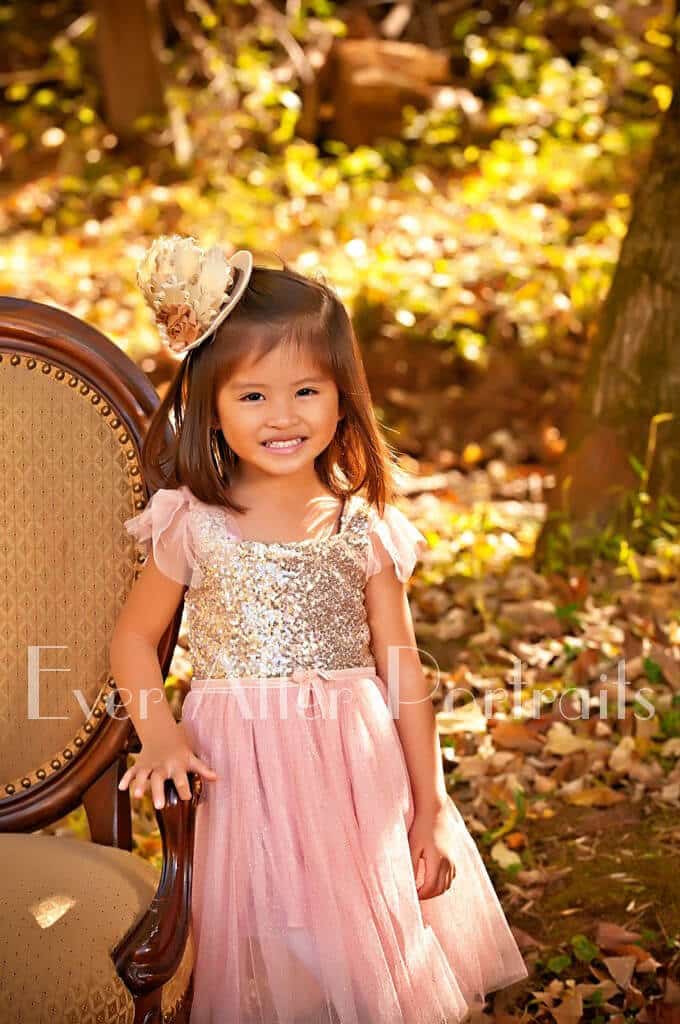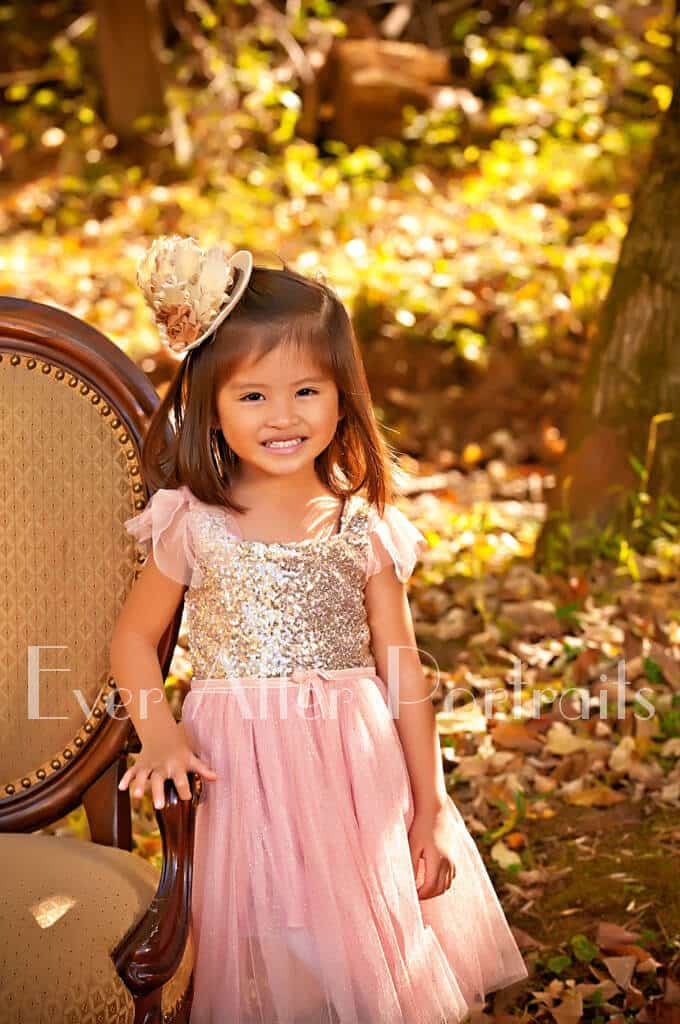 Portrait Photography Studio: Limited Edition Sessions for Children
Our Dollcake Vintage session celebrates times gone by. Soft, dreamy dresses and vintage-style accessories make for beautiful and timeless images, images celebrating the innocence and joy of youth.
Our Limited Edition sessions provide a fun and relaxed atmosphere, and are perfect for your little princess, especially if she loves dressing up.
Check out our Limited Edition calendar here. You're sure to find a special session just for your beautiful little girl!
Ever After Portraits is a portrait photography studio comprised of Mindy and Joriana Belcher, a mother-daughter family photography team located in Sterling, VA, in Northern Virginia. They specialize in timeless and emotive fine art images.
Family means everything and capturing those precious moments to preserve forever will mean family heirlooms for you to share for years to come.
Best,
Mindy & Joriana – Contact Us!