How do I choose the best portrait studio for my Family Portrait Session? | Northern VA Family Photographer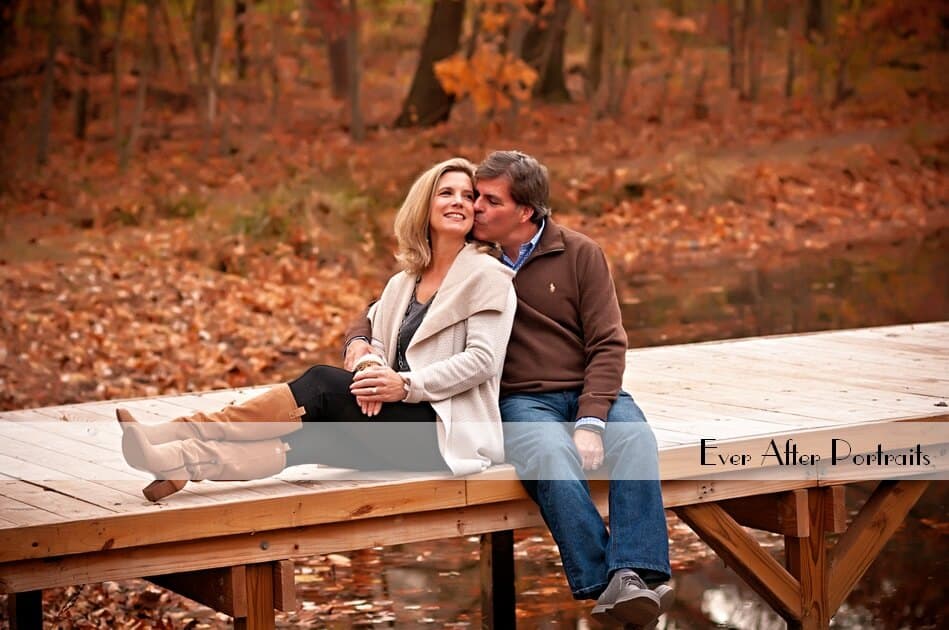 You might not know this, but a portrait photography studio fits within four different types. Each model offers something different to the client. Our Tysons Corner, VA area studio uses the model you should want, the In Person model, but more on that later!
You should always do a little research before choosing a photographer, so here is some information for you to consider while making a decision.
Here are the different types of portrait photography studio models for your consideration,
High Volume Studio
These types of photography studios produce a large amount of work usually with a short turnaround. These are the school photographers, sports team, and chain store photographers. They have a very streamlined process focused on high volume, short sittings/sessions, with little to no customization. You get what you get! Their business model depends on volume. They tend to be the least expensive option when it comes to photography. This model is product driven, not customer driven. You will probably pay less, but you will have little to no say in what you get.
Shoot & Burn
This model offers a fee-based one-stop session delivering only images, not printed portraits. This model is more for the client looking for something quickly done, a deal and wanting their pictures on a CD or USB instead of as wall art or in any other printed form. It often means the client sacrifices quality for pricing by printing out their images at a big-box lab on inexpensive paper at their convenience. This client also handles any framing as well. The Shoot & Burn model is relatively inexpensive because the client is paying for images on a disk more than anything else, usually with no retouching, straight out of the camera. Unfortunately, the reality is that many clients never print even one single photo from their session. They simply put the disk in a drawer, perhaps with the intention to someday print something, but out of sight is out of mind, and it just never gets printed.
Online Galleries
In this model, the photographer takes the photos and then uploads the pictures onto an online gallery. The client can then go through the gallery to view and order (or not) the pictures. While some nice photography is created this way, the client misses out on the personal viewing session and discussion with the photographer. They see tiny images on a screen. They don't have the opportunity to discuss or review any products. They view the images online, then click, and order prints. There is usually no opportunity to order anything but prints in this model.
In Person
Last, but not least, is the model we employ in our portrait photography studio here at Ever After. You, as the client, are at the center of the entire portrait experience from start to finish. The photographer gets to know you and your family in the process – even before your portrait session begins. It starts from the time you first speak to us on the phone and we set the appointment to meet and discuss your session. It continues with a Design Session, during which we plan your highly customized portrait session, including clothing choices and session location. We strive to make every family member at ease during the portrait session. This is followed with an in-person ordering appointment, where you choose exactly how you want to preserve your beautiful family portraits. You will even be able to preview your portraits exactly as they would look on the walls of your home, due to our specialty design software. When your order is placed, your products are delivered and hung on the walls of your home. From start to finish, everything is customized to what you love and want! This is fine art photography at its best. While it isn't the least expensive option, it provides the highest quality portraits with products delivered and ready to hang in your home.
[show_if not_one='Free Resource Member']
[/show_if]
While each studio model has its place, if portraits of your family are something to be treasured for years to come, to be handed down to the next generation, then choose a portrait photography studio that truly feels that the experience is for the client and wants you to have high quality portraits in beautiful finishes. These are portraits you will be proud to display on the walls of your home.
If you would like to work with a portrait photography studio based on the In Person model, contact our Tysons Corner, VA area studio to book your session. You will receive top of the line service and the highest quality portrait products. We love our clients, and we can wait to meet you!

Family Photographer, Portrait Photography Studio
Ever After Portraits is comprised of Mindy Belcher and Joriana Belcher Anderson, a mother-daughter portrait photography team located near Tysons Corner, VA in Northern Virginia. We specialize in timeless and emotive fine art family portraits.
Family means everything and capturing those precious moments to preserve forever will mean family heirlooms for you to share for years to come.
Best,
Mindy & Joriana – Contact Us!