Limited Edition Bubblegum Princess, Saturday, July 1, 2017! | Northern VA Family Photographer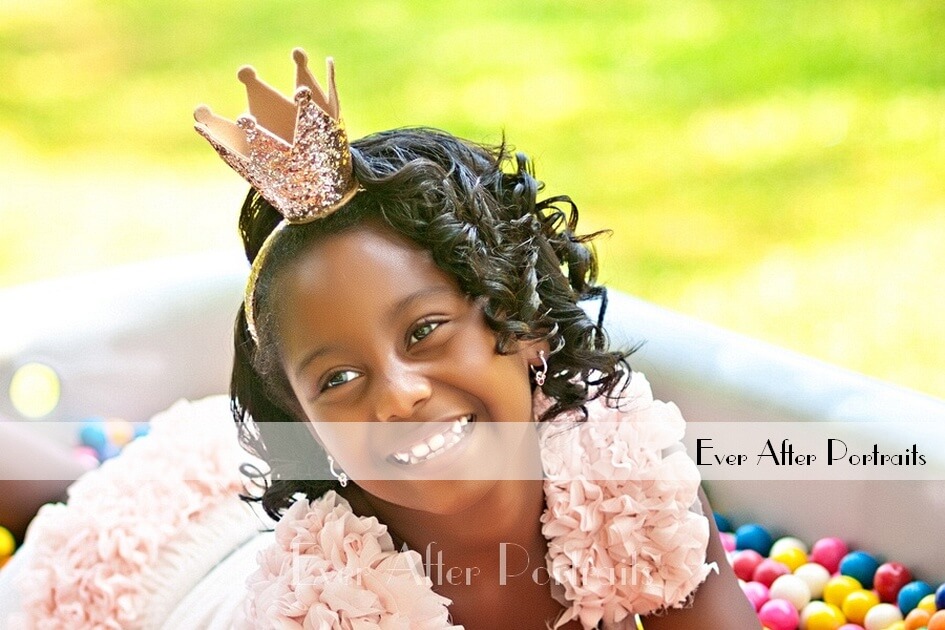 Has your little princess ever transformed herself into a Bubblegum Princess based on the book by Julie Gribble, inspired by Catherine (Kate), Duchess of Cambridge? Our leading portrait photography studio in the Sterling, VA and Tysons Corner, VA area is once again offering our popular Limited Edition Bubblegum Princess sessions! This Limited Edition Session is a little twist on this beloved story. Reserve your Saturday July 1, 2017 session now for a fun and colorful portrait experience your little girl won't soon forget!
Children grow so quickly that their childhoods can seem like a fleeting moment in the scope of our lives. Portrait photography, however, helps you capture those special times and phases of their lives. Our Bubblegum Princess session lets your little girl immerse herself in a silver tub of brightly-color bubblegum balls for a fun and lively portrait! We provide all the props. You provide the princess!
There are only 12 Session Slots Available
:
* Sessions are first come, first serve reservation basis.
* These Fine Art Photography Portrait sessions are regularly $250. Book today for only $99 and receive a $99 credit toward the package of your choice.
WHO:
For the little Bubblegum Want-to-be Princess in your life!
These sessions are best suited for little girls between the ages of 3-9.
WHAT:
Limited Edition Sessions are unique, themed sessions with a limited number of slots.
Once the session slots are filled, the theme is no longer available.
WHEN:
SATURDAY, JULY 1, 2017 only
WHERE:
Our Indoor or Outdoor Studio in Sterling, VA
46506 Oak Lane
Sterling, VA 20165
WHY:
You love your child and want to capture everything you love about them through Fine Art Portrait Photography
BOOKING:
* Once the $99 session fee is paid prior to your session date, your time is reserved.
* Each session is 30 minutes and includes a $99 product credit.
* Print packages are available.
* Each session is limited to 1 outfit which we provide for ages 3 through 9.
Contact our trusted and leading portrait photography studio in the Sterling, VA & Tysons Corner, VA to schedule your little princess' special limited edition portrait session!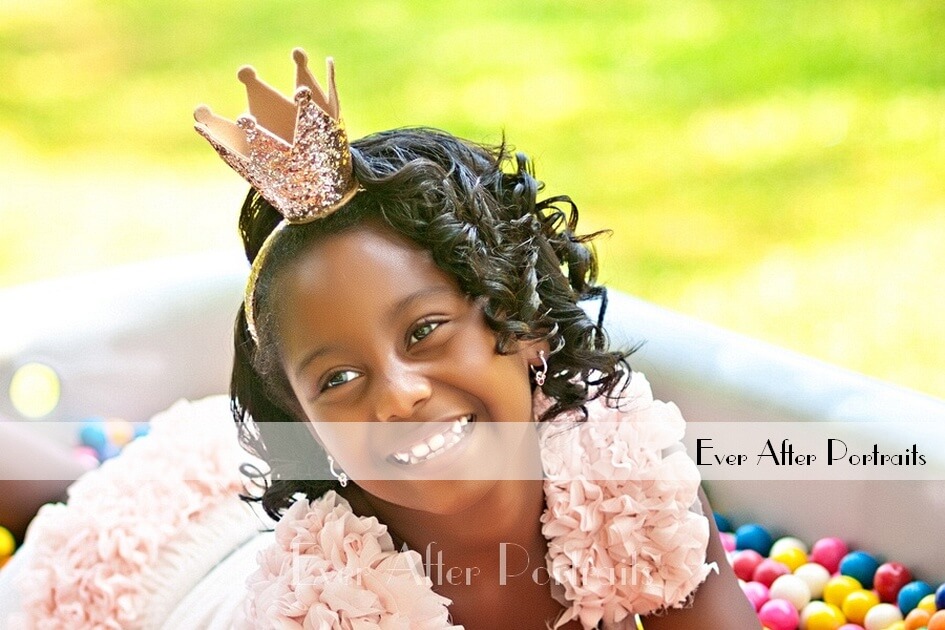 Family Photographer, Portrait Photography Studio
Ever After Portraits is comprised of Mindy Belcher and Joriana Belcher Anderson, a mother-daughter portrait photography team located near Tysons Corner, VA and Sterling, VA in Northern Virginia. We specialize in timeless and emotive fine art family portraits.

Family means everything and capturing those precious moments to preserve forever will mean family heirlooms for you to share for years to come.

Best,

Mindy & Joriana – Contact Us!

Professional Photographer