Kaui & Leila, Mother/Daughter Portrait Session | Northern VA Family Photographer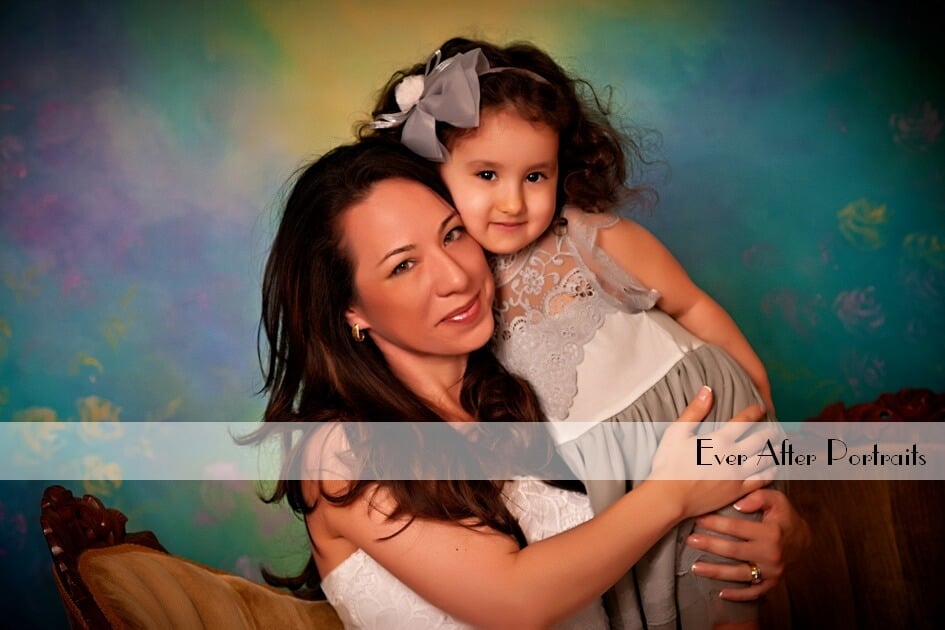 It wasn't that long ago that we told you about Leila's portrait photography session in our Tysons Corner, VA area studio. She was a delight to photograph during her Limited Edition Frozen-Inspired session. We wanted to share a few portraits of a follow-up session we did with Leila and her mother, Kaui. We also want to share what her mother purchased to decorate their home. It's always fun to see what clients fell in love with from their session!
Kaui & Leila, Mother/Daughter Session
If there was ever a sweet smiling face to photograph alongside beautiful pale-blue balloons, it is Leila's. This little model looked adorable. She was the star of the pictures – the natural focus of every picture we took. The all-white background gives an ethereal impression to her pictures – almost as if she's floating alongside the balloons!
We followed up the blue balloons with a special mother/daughter session in rich vintage colors. It was a special moment for Kaui and Leila, and beautiful portraits were the result.
As a professional photographer, the opportunity to photograph this mother and daughter was an exciting one for us! Their fine art portraits turned out beautifully and reminded us of an oil painting from one of the great masters. This mother and daughter have a timeless beauty so easy to capture in fine art photography. Achieving multiple looks during their session was easy and worked out perfectly when it came time for them to select products.
Wall Portraits
Kaui chose portraits in a Gallery Wrap Finish to decorate Leila's room and their home. She also purchased one of our high-quality Legacy Albums for more of their lovely photographs. They will be able to enjoy their portraits from this particular time in their lives for decades and decades to come.
If you would like to schedule your portrait photography session with a reputable and leading studio in Tysons Corner, VA area, contact us to schedule an appointment. Your portraits will be equally beautiful and your photographic session just as memorable!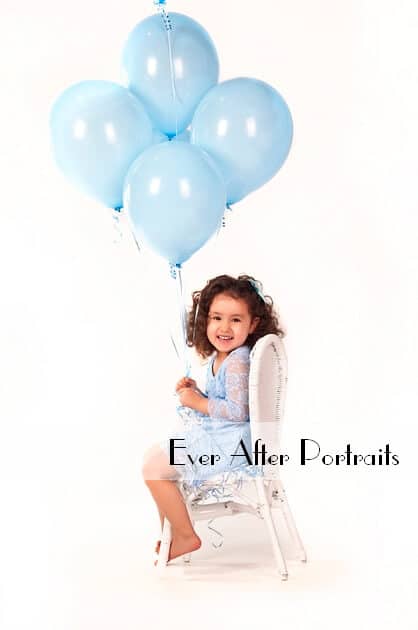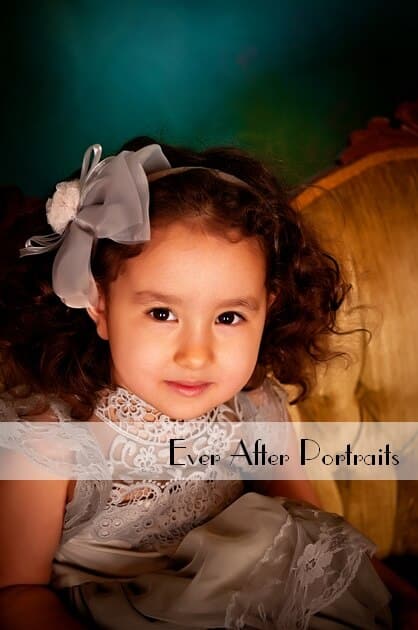 Family Photographer, Portrait Photography
Ever After Portraits is comprised of Mindy Belcher and Joriana Belcher Anderson, a mother-daughter portrait photography team located near Tysons Corner, VA in Northern Virginia. We specialize in timeless and emotive fine art family portraits.
Family means everything and capturing those precious moments to preserve forever will mean family heirlooms for you to share for years to come.
Best,
Mindy & Joriana – Contact Us!