Image of the Week | Eden, Carousel Dreams Children's Limited Edition Session | Ever After Portraits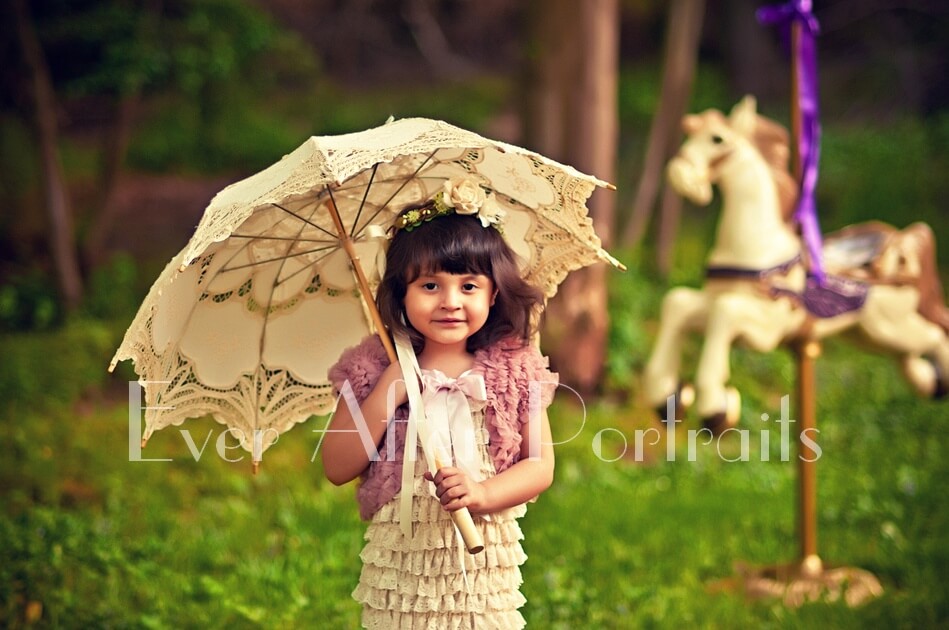 Carousels feature in our Image of the Week! Join us in our portrait studio near Broadlands, VA in June for our Carousel Dreams children's session!
Children just love a carousel horse. Even as adults, we're drawn to the music of the carousel at fairs and festivals.
The joy and innocence on Little Eden's face just made us laugh! She could barely wait to start galloping on that horse!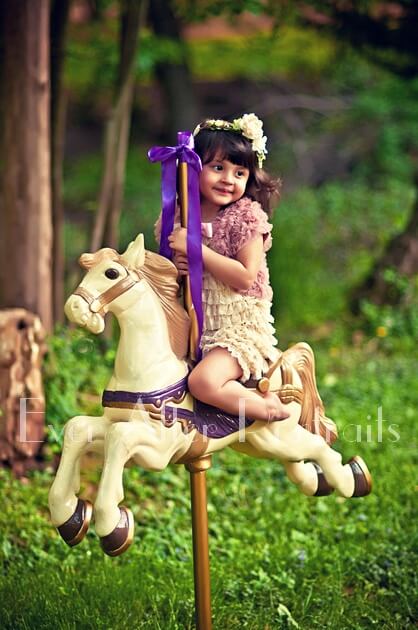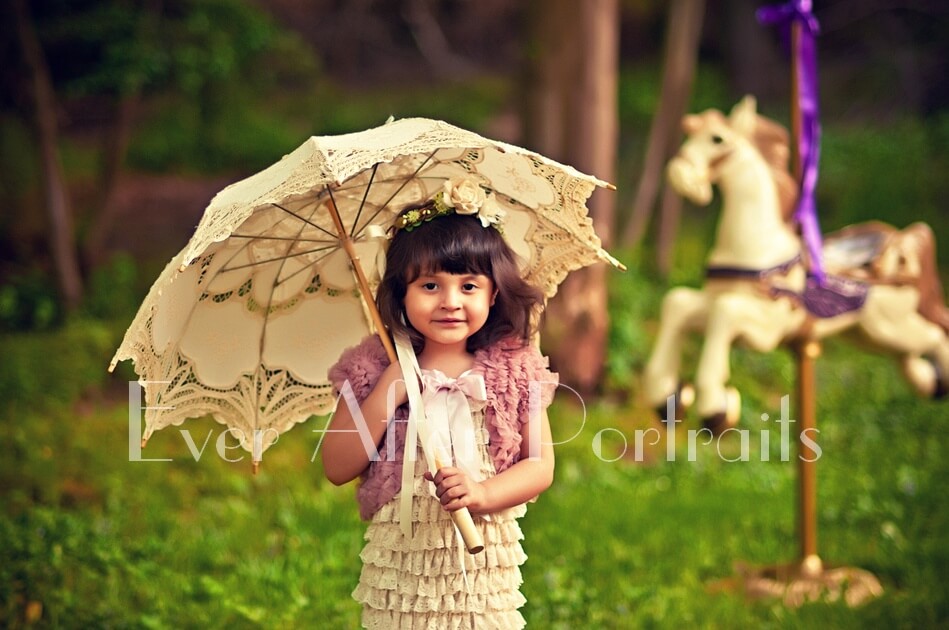 Then she just wanted to hug it!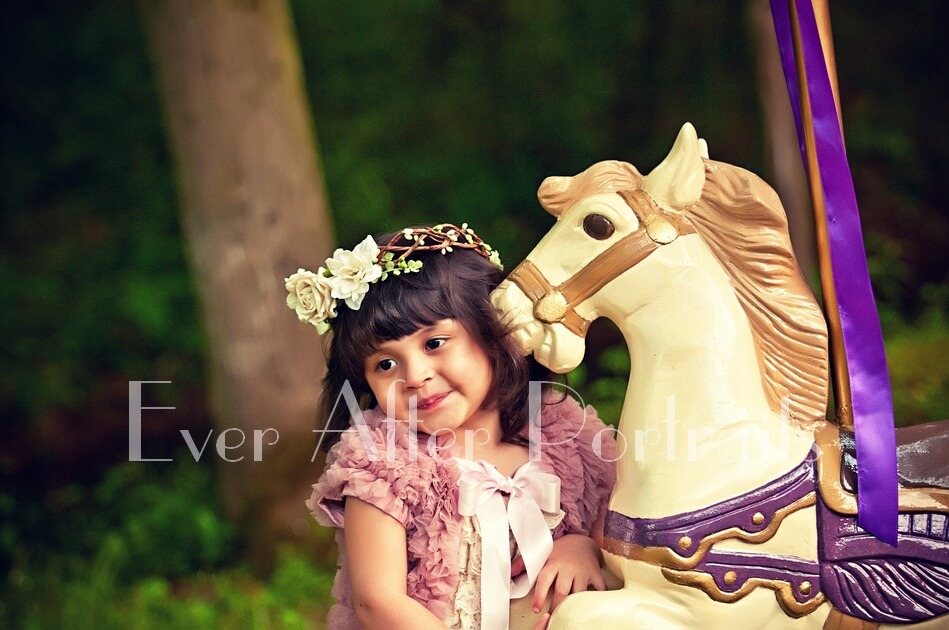 Although we love photographing the whole family, we have several Limited Edition Sessions throughout the year which are just for children. Each Limited Edition Session has a unique theme, and most have special costumes so your little one can have some fun dressing up!
Limited Edition Carousel Dreams Children's Portraits
Our Limited Edition Carousel Dreams Session encourages your little girl to enjoy a ride on her very own Carousel Horse! Mom and Dad will get truly unique portraits to display, while their little equestrian just enjoys her gallop! Our next Limited Edition Carousel Dreams Children's Portrait Session is on June 10, 2016.
Limited Edition sessions provide a fun and relaxed atmosphere, and are perfect for the little princess who enjoys dressing up. Check out our Portrait and Limited Edition calendar here. You're sure to find a special session just for your little princess!

Family Photographer, Portrait Studio
Ever After Portraits is comprised of Mindy Belcher and Joriana Belcher Anderson, a mother-daughter family photography team located in Northern Virginia, serving the Broadlands, VA and surrounding area. We specialize in timeless and emotive fine art family portraits.

Family means everything and capturing those precious moments to preserve forever will mean family heirlooms for you to share for years to come.

Best,

Mindy & Joriana – Contact Us!

Professional Photographer