As portrait photographers with a portrait studio in Northern VA, near Fairfax, we offer you the very best in quality and in options for your family portraits. As professional photographers, we choose the products we offer very carefully and with the highest quality in mind. To that end, we'd like to introduce you to a high quality product we now offer, our "Rembrandt Finish" for your framed family portraits.


Rembrandt Finish for Portraits
Our REMBRANDT FINISH for framed canvas portraits mixes photography and painting and is enhanced with oils, painted with the love and talent of a portrait painter, creating depth and dimension. The result is exquisite, amazing and, above all, priceless as it has the realism of a photograph but the beauty, style and feel of a free-hand painting. The painting style is customized to the look and feel of the image.
The Rembrandt Finish is available with our
Masterpiece Framing
line. It is the marriage between the realism of a photograph and the richness of an old world oil painting. These "old world" artistry methods are used to create an original piece of artwork for each portrait client.
Once your portrait has been printed to the highest standards, it is then turned over to one of our talented artists, who applies lavish layers of oil-based, hand-finished artistry to your portrait. This brings out the subtle details of the portrait. Desirable enhancements are added along the way. The artist carefully awakens each highlight of the portrait, bringing it to its fullest grandeur and beauty, similar to an exquisite oil painting.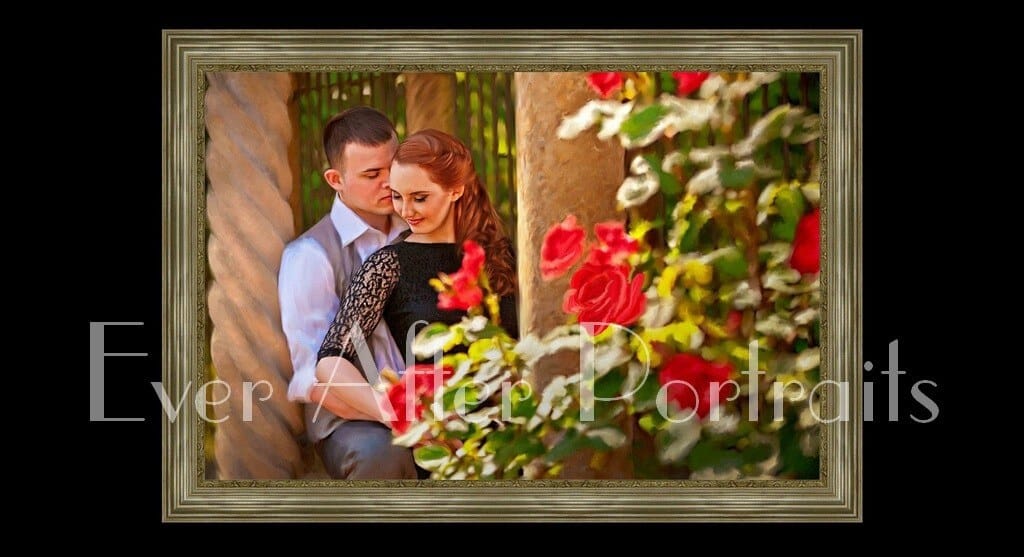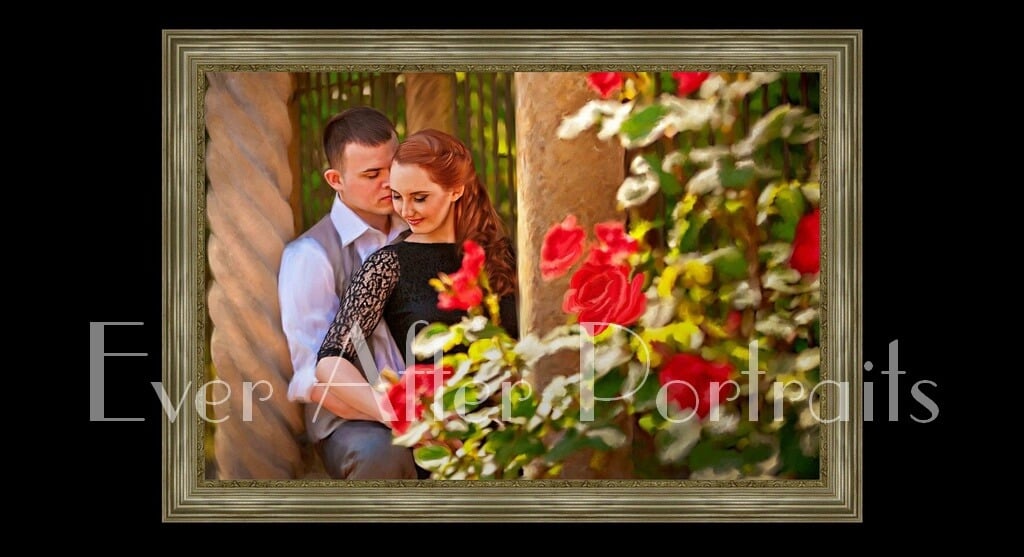 Before the Rembrandt Finish is applied, the canvas used for your portrait goes through a multi-step process in order to ensure the beauty and longevity of your portrait artwork. Watch this short video regarding that process.
When you start with products of the highest quality, such as our
Masterpiece Frames
and our Rembrandt Finish, you ensure that your portraits will last and will be cherished for many generations.
Family Photographers, Portrait Studio
Ever After Portraits is comprised of Mindy and Joriana Belcher, mother-daughter portrait studio photographers in Northern VA, near Fairfax. They specialize in candid, emotional and artistic images.

Family means everything and capturing those precious moments to preserve forever will mean family heirlooms for you to share for years to come.
Best,
Mindy & Joriana –
Contact Us!
View Our Portfolio
|
professional photographer