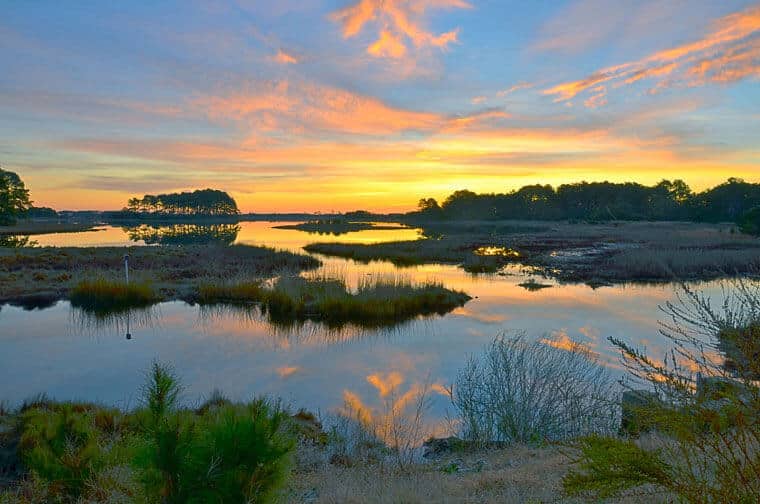 We are so fortunate to live in such a beautiful state! We love using the landscapes surrounding the Ashburn, VA area as a backdrop for many of our portraits. As photographers, it's like having our own private library of scenery and landscapes!
We recently came across this really interesting article, "18 Beautiful Places in Virginia You Didn't Know Existed," about some little known or even unknown places across our state. We poured through the sites online imagining ourselves in each one – with our camera equipment, of course! We are photographers, after all! Some of these sites could make stunning backdrops for portraits.
Here's an excerpt of the first five sites listed in the article. You can click on each one to be redirected to their site.
Enchanting Places for Portraits
You can read the entire list here. Enjoy!
1. Lotus, Buckingham: This interfaith shrine-meets-ashram with altars representing at least 10 religions was built in 1986 as a part of Yogiraj Sri Swami Satchidananda's yogaville. Check out their very cool website that allows you to zoom into the pictures as if you're standing there!
2. Great Dismal Swamp & Lake Drummond, Chesapeake Bay: The wildlife area home to the lake spans Virginia and North Carolina is a whopping 111,200 acres
3. Abandoned Renaissance Faire site, Fredericksburg: Today the Virginia Renaissance Faire has moved its festivities to another nearby location but the old locations still stand, slowly being overgrown and falling apart. Visiting this site, however, is forbidden as it's on private property.
4. Hollywood Cemetery, Richmond: Designed in 1847, it is home to the final resting place for two American presidents, six Virginia governors, two Supreme Court justices, twenty-two Confederate generals and thousands of Confederate soldiers.
5. Tangier Island, Chesapeake Bay: Tangier is a trapped-in-time waterman's paradise only accessible by air or sea, meaning once you get there you're using golf carts or bikes to explore the soft-shell crab farms, unspoiled beaches, ice cream shops, and otherwise idyllic surroundings.
We don't know about you, but any one of these places make us want to jump in our car and head out of town! Beautiful as Ashburn, VA is, there are many beautiful spots for portraits in our state!
Family Photographers, Portraits
Ever After Portraits is comprised of Mindy and Joriana Belcher, a mother-daughter photography team located in Northern Virginia. They specialize in timeless and emotive fine art images.
Family means everything and capturing those precious moments to preserve forever will mean family heirlooms for you to share for years to come.
Best,
Mindy & Joriana – Contact Us!