Photography Tips & Tricks: Creative angles! | Northern VA Family Photographer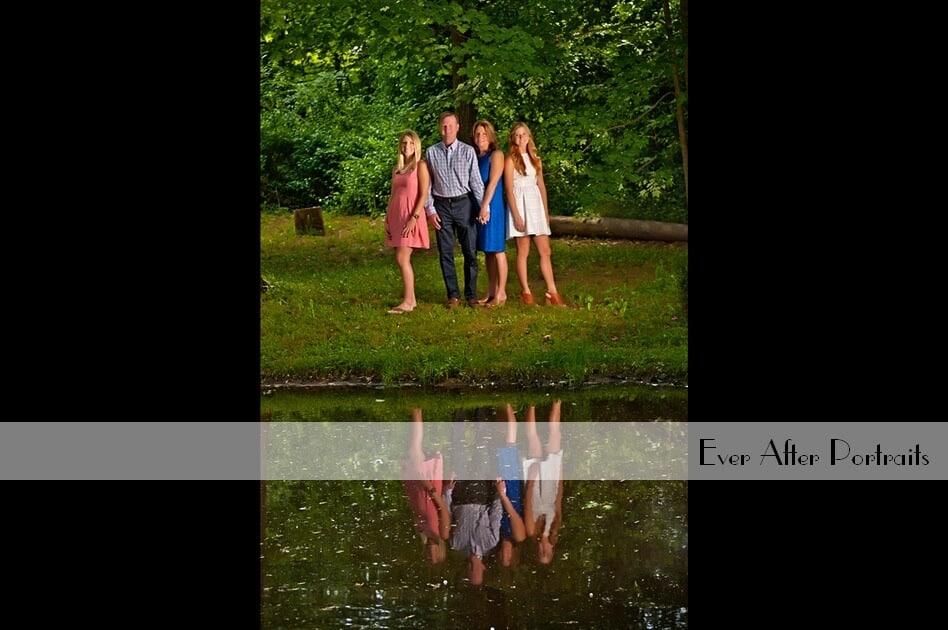 If you have ever wondered why all your family portraits look rather the same, it could be your angle. Having worked almost two decades across the Middleburg, VA area, clients often ask our advice on how they can take more interesting family pictures. Here are a few tips to consider.
Check the Angle
If you're lining up your family and shooting straight at them, that could be part of your problem. What's interesting about a group of people lined up staring straight at the camera? Likely, not much. Try staggering them, so they're not standing straight across the horizon. Then try shooting from unexpected angles as you move around.
Portrait Angle
With some portrait photography, your best angle is what is known as the portrait angle. It's shot at the same level as the subject while changing the subject's angle to you as the photographer. Turn the subject or subjects at an angle away from your camera. You can play around with angles especially when there is more than one person. Try having them look in opposite directions from each other or, when it's more than two people, have them each look in different directions for an interesting result!
Bird's Eye View
Looking down at your subjects from a bird's eye view offers a unique perspective on what might otherwise be an ordinary shot. If you've ever seen a photo taken from a drone, you know how different the world looks from above. Note that we're not saying you need to get up that high! Sometimes just holding your camera higher or standing on a chair will do the trick. Remember, safety first!
Ground Level
Rather than shooting from above, get everyone sitting or laying on the ground while you do the same. This angle makes for some fun shots especially if you're at the beach or lying in a meadow of beautiful grass. This is a particularly nice angle when you're working with children!
Ground-up View
Another clever angle is for you as the photographer to get on the ground while you shoot up at your subjects. It works especially well when shooting a circle of people looking down at the camera. Keep in mind that while this is a fun and creative perspective, it can cause your subjects to look bigger. Not every person will want that!
Reflections
How about looking for something shiny?! Use a body of water, including a simple puddle, and photograph the reflection for a new perspective for your pictures.
If you would like to do your family portraits in the Middleburg, VA area, contact our portrait photography studio. We'd be happy to schedule an appointment for your session with one of Northern Virginia's most reputable and trusted photographers!