Themed Wall Art Collections | Northern VA Family Photographer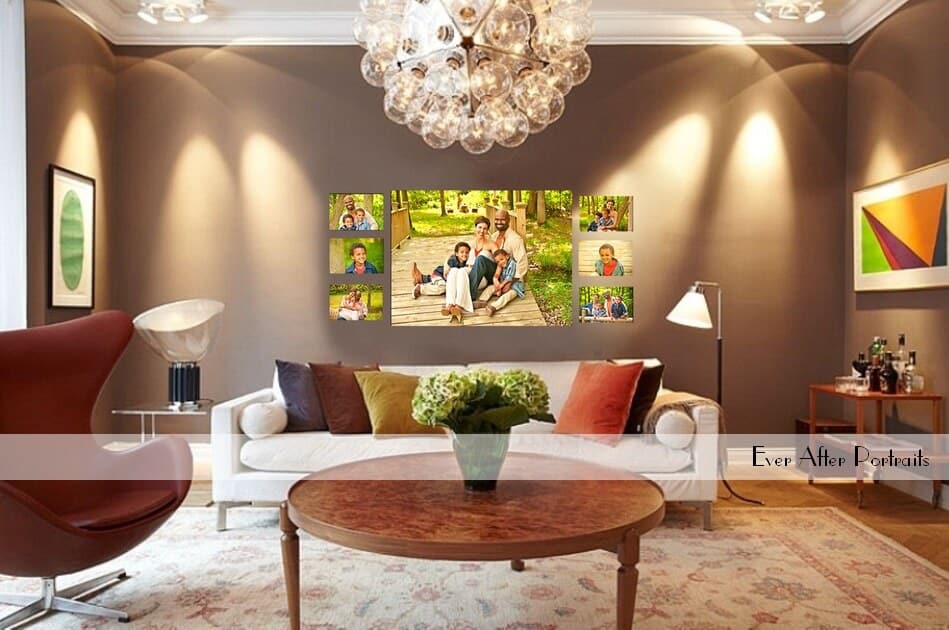 Portraits tell the many stories of our lives. Imagine creating a wall art gallery around just one of your family's stories, or even building on a gallery throughout time! How would your gallery look? What portraits would you include? As you think of the answers to these questions, consider how portraits live on beyond our lives – whether we are living here in the Round Hill, VA area or in London, England.
Our Bebe Coterie plan is perfect for telling the story of your child's first year and creating a poignant gallery. But, it isn't the only idea for creating a themed gallery!
Milestones
We have families return to us throughout the years so that we can capture their notable milestones. Sometimes it begins with their engagement and continues through their wedding and on to maternity and newborn portraits, and then more family portraits as the family grows and changes. Lifetime milestones make a great collection for a themed wall gallery.
Annual Family Portrait
The annual family portraits we take for many of our regular clients becomes a compilation built through time which you can display. They show your family as it grows through the years. Do you need to wait to begin your display? No, not at all. You can display your first annual family portrait and each year add to your gallery! We're happy to use our exclusive design software to show you exactly what your portraits will look like on your wall before you order your wall art!
Sports
Does your child have a favorite sport? Bring in your child dressed in the uniform of their favorite game, and we'll create a unique portrait for you. Imagine creating a wall art gallery in your children's playroom, the family room, or a hallway using their sports portraits. What a great tribute to your child's efforts!
Vacation Snapshots
Regarding taking photos of your own, make the decision early on to take at least one iconic picture at each family vacation. Have someone take several pictures of your family standing in front of a background representative of your vacation. These pictures can bring back powerful memories in the future, reminding you of the fun you had on family vacations! Display a collection of those photos as a themed gallery in your home and enjoy them for many years to come.
As a family portrait photographer in the Round Hill, VA and Northern Virginia area, we enjoy discussing portrait ideas and design with our clients and potential clients. Contact us to discuss yours!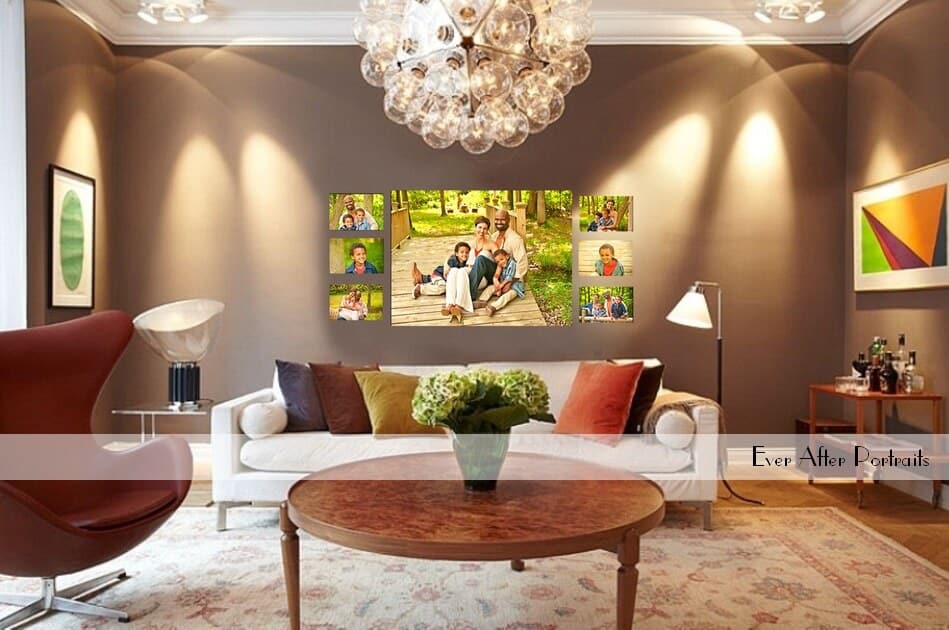 Family Photographer, Portraits
Ever After Portraits is comprised of Mindy Belcher and Joriana Belcher Anderson, a mother-daughter portrait photography team located near Round Hill, VA in Northern Virginia. We specialize in timeless and emotive fine art family portraits.

Family means everything and capturing those precious moments to preserve forever will mean family heirlooms for you to share for years to come.

Best,

Mindy & Joriana – Contact Us!

Professional Photographer