Are you searching for Professional pictures of your family near Burke VA. Portrait Studios that specialize in family portraits?
As the leaves changed to bright gold and orange and the cool crisp air arrived in the fall of the year, the Mazurek family visited our Northern VA outdoor studio. This was the first family portrait for Frank, Audrey and little Zoe.
What a treat to have Zoe look so cute in her tutu and headband with a natural pose that included such a radiant smile!
They walked over the bridge surrounded by the colorful trees and the pond, exploring nature and enjoying the beautiful day. The candid images of the Mazurek family were so life like that you felt like you were there with them on their special day!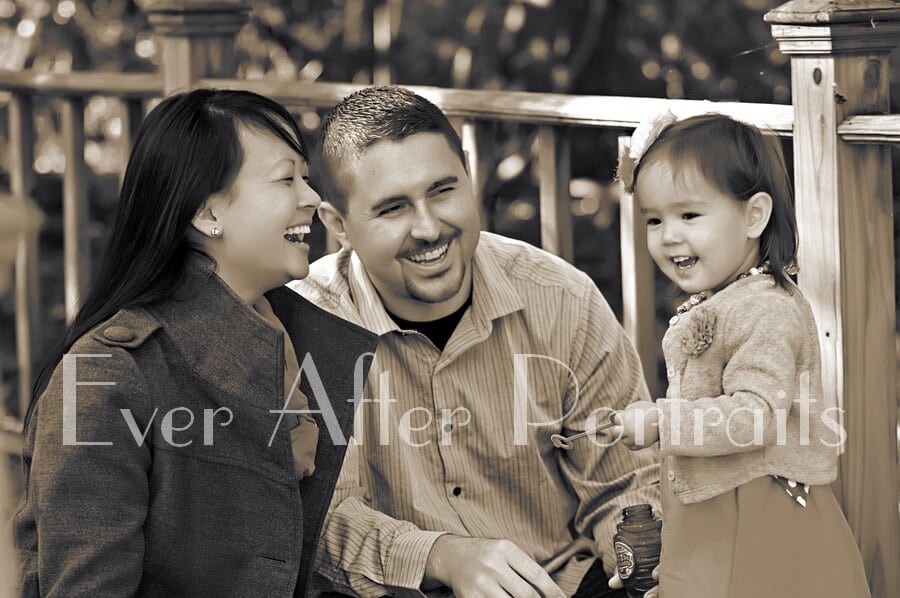 Enjoying the brisk autumn air, Audrey, Frank and Zoe enjoying our outdoor studio.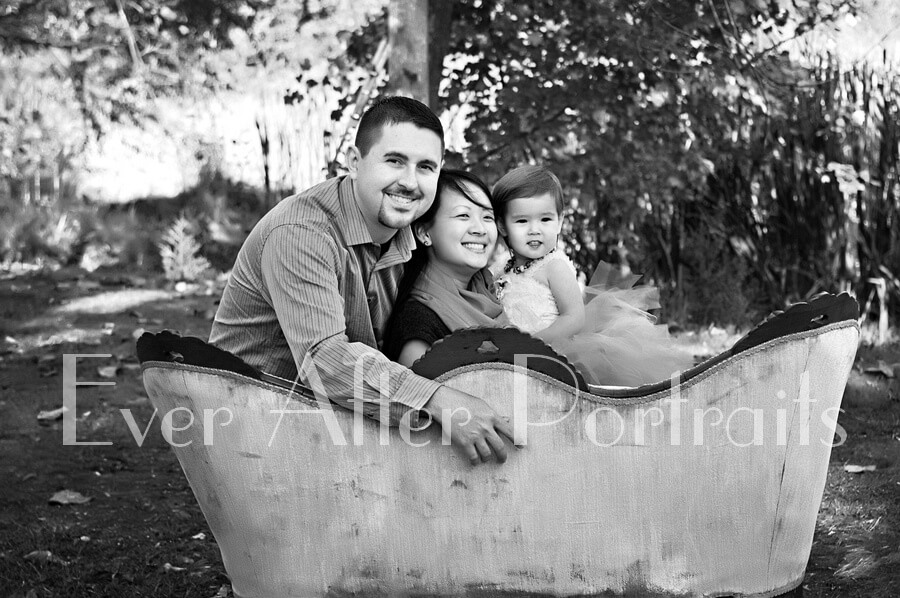 A special family moment as the Mazurek family pose on one of our sofas in our outdoor studio.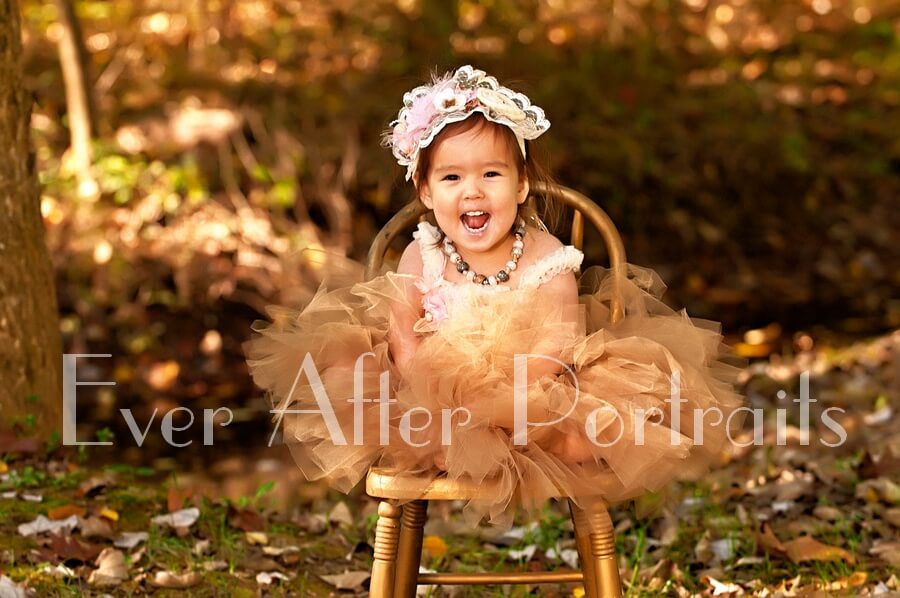 Smiling two year old posing in tutu and headband for her closeup portrait.
From these images, you can tell that Little Zoe is the apple of her mommy and daddy's eye!!!
We were so happy to have found Mindy and Joriana with Ever After Visuals! For years we wanted a beautiful family portrait that didn't look staged, and finally got exactly what we were hoping for and more. The service from Ever After Visuals was amazing- from the first call, to emailing Mindy questions about our outfit/ color choices, to the session itself, and the ordering session- they were extremely helpful, professional, organized, and friendly. The portraits that Mindy and Joriana created for us have truly made our house feel like a home. Thank you!
– Mazurek Family
Ever After Portraits is comprised of Mindy and Joriana Belcher, a mother-daughter photography team located in Northern Virginia. They specialize in candid, emotional and artistic images.
Family means everything and capturing those precious moments to preserve forever will mean family heirlooms for you to share for years to come.
Best,
Mindy & Joriana – Contact Us!