Are you searching for a Portrait Studio in the NOVA area for a special type of portrait?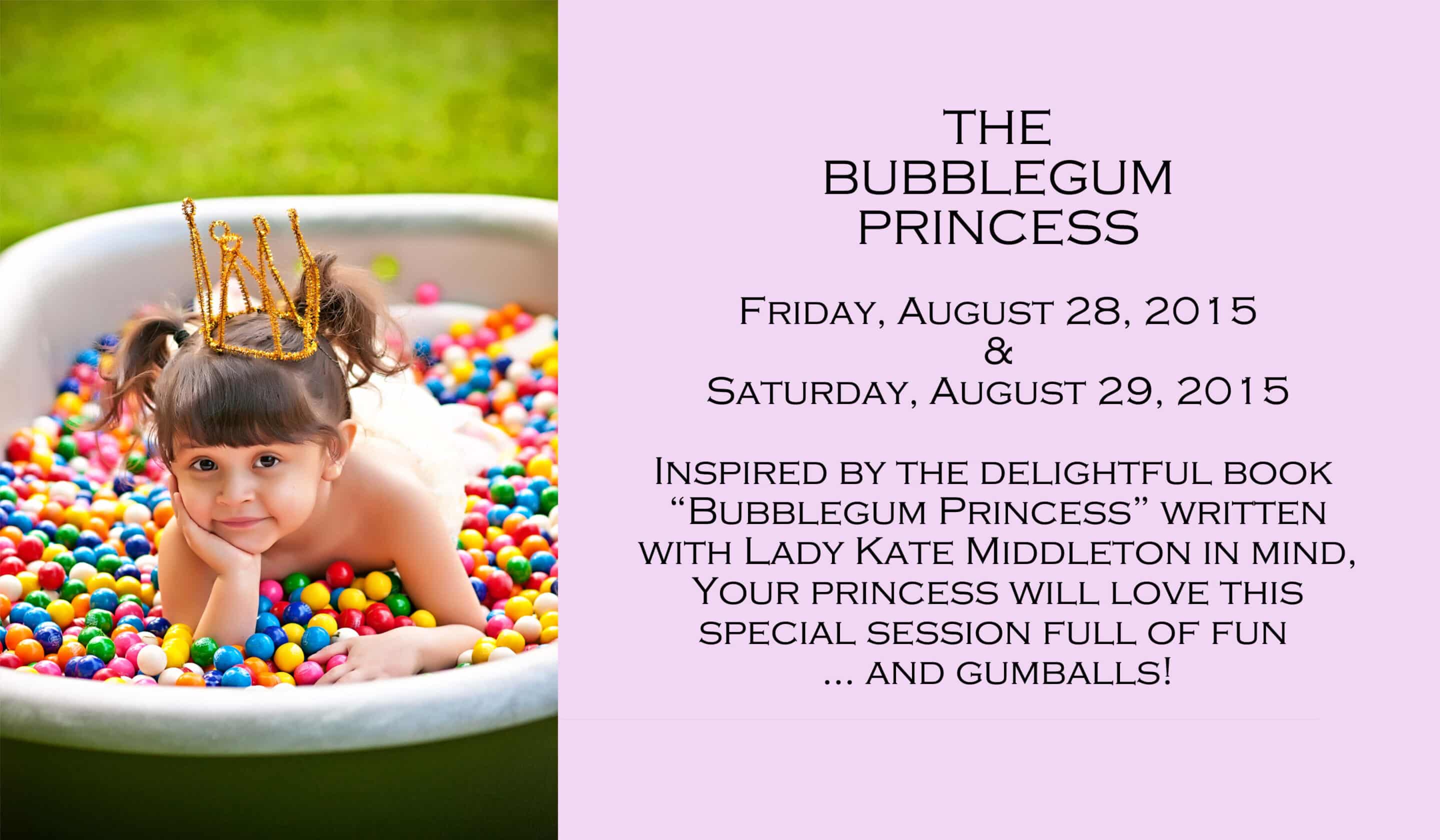 WHAT: Bubblegum Princess Children's Portrait Sessions

Have you read the delightful "Bubblegum Princess" book written by Julie Gribble and inspired by Lady Kate Middleton?
The heroine is a princess who loved bubblegum so much she wouldn't stop blowing bubblegum bubbles! This Limited Edition Session is a little twist on this story. Your princess will love playing amongst a tub of gumballs, and you'll get very unique and precious images of her joy!
WHO: For the little princess in your life! These sessions are best suited for little girls between the ages of 3-9.
WHEN: Friday, August 28, 2015 and Saturday, August 29, 2015
WHERE: Our Outdoor Studio in Sterling, VA
WHY: Because time moves so fast — photography stops it!
SCHEDULE TODAY:
Please contact us here to schedule your session or call the studio at 571.434.0009.
LIMITED EDITION SESSIONS: Portrait sessions are always available, but our Limited Edition Sessions, which are themed events, have only a limited number of slots available. Once the session slots are filled, the theme is no longer available! Theme sessions are unique and won't be repeated in the same year. And like all good things, these session time slots won't last! Call our studio today to book this themed Limited Edition Session and show your family how much they are cherished!
FOR MORE INFO AND IMAGES OF THIS SESSION, SEE OUR SESSION PAGE HERE …