Here at Ever After, we specialize in family photography with custom portraits designed uniquely for your home. We take pride in being a professional photographer team.


Custom Wall Art Portraits
Every home makes a statement about those who dwell within its walls! What do you want your home to say about you? Most likely you're coming to us because you cherish your family, and you want beautiful and unique images of them. Why not decorate your home with the ones you love?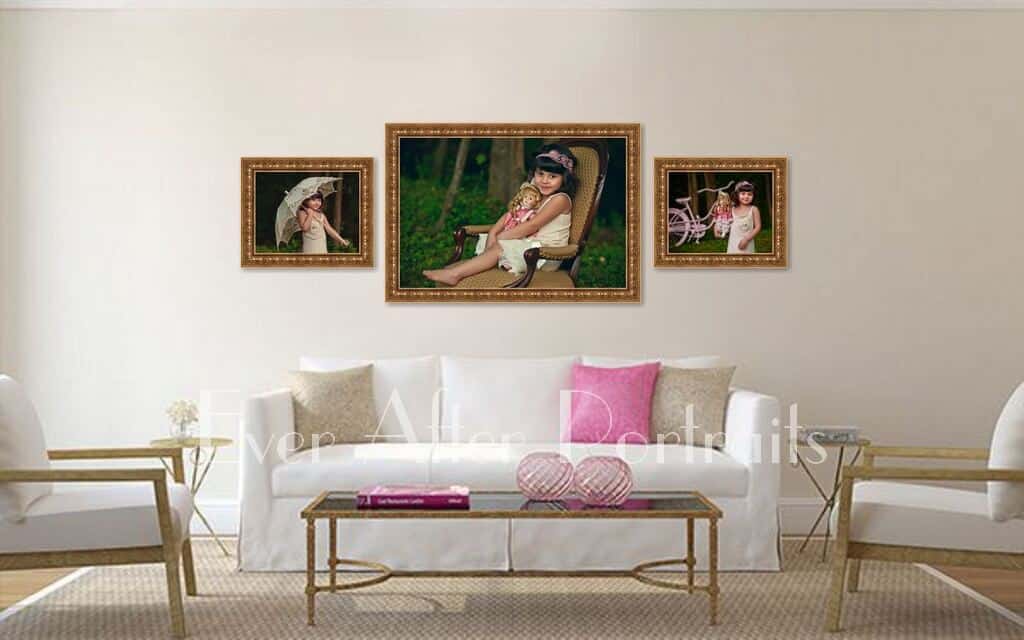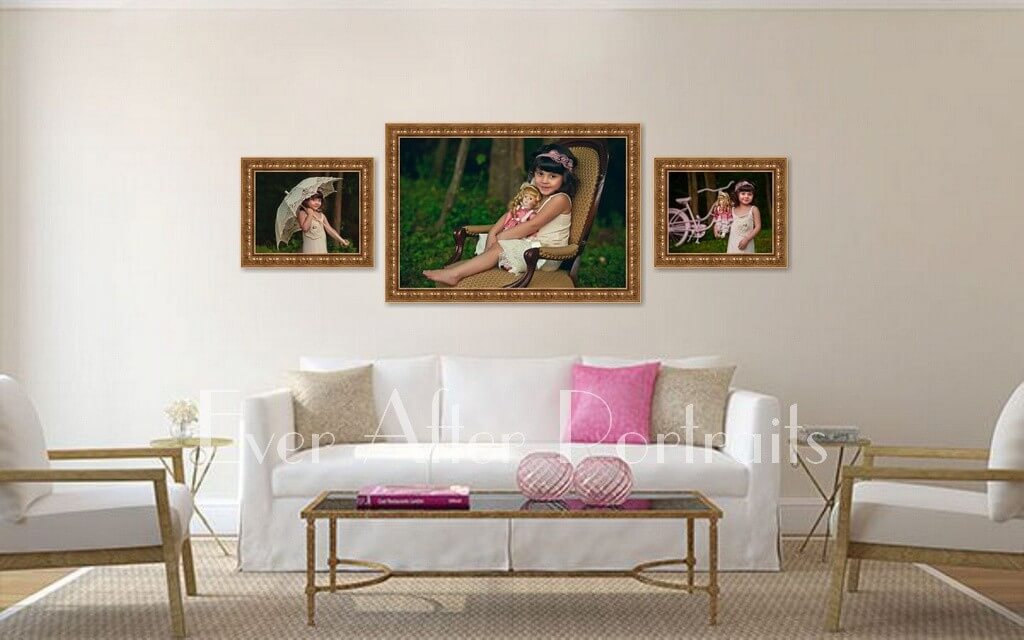 We create artwork for your home and heirlooms for your family — candid, emotional and artistic images that you can display as Wall Art.
A boutique studio, we create specialty products and display options to suit your personal style, whether it's modern or classic, casual or more formal.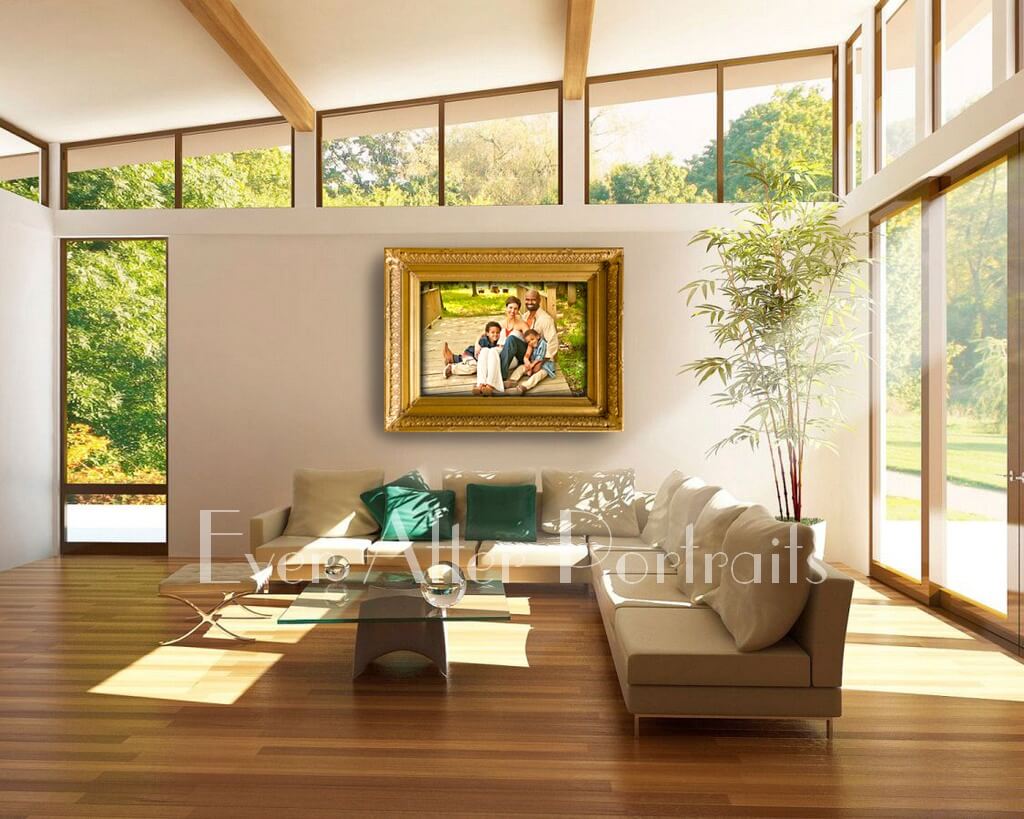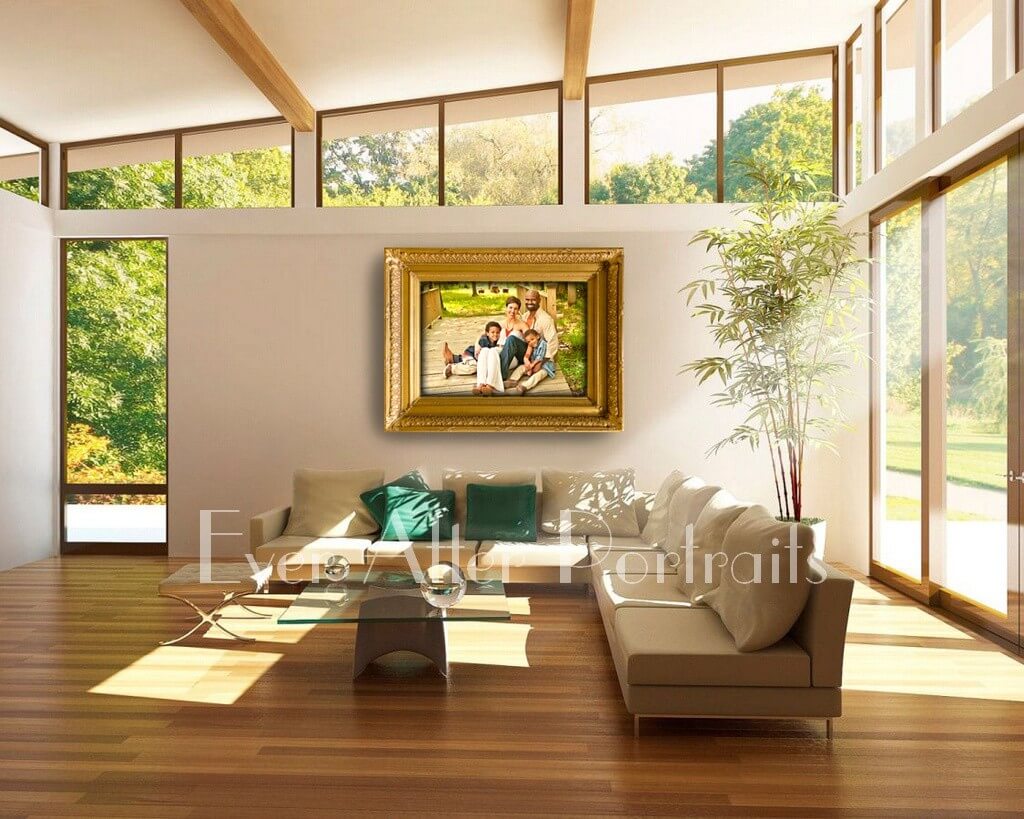 As part of our custom service, we will help you get your family wall art display just right. We do this with specialized design software. After placing our "Let's Decorate" tool on your wall, you step back and take iPhone pics of walls in your home, walls upon which you want to hang beautiful portraits of your family, the ones you love.
When you send those pics to us, we import them into our software. This allows us to have the proper measurements of your walls, so we can design the perfect portrait display for that wall, in the correct size and dimensions. Our wall art is truly customized to you!