Ever After Portraits is a professional photographer, located in Sterling (Potomac Falls), Virginia. As family portrait photographers in Northern Virginia, we offer you the very best in quality and options for your family portraits. To that end, we'd like to introduce you to a high quality product we now offer, our "Artist's Finish" for your framed family portraits.


Artist's Finish for Framed Canvas Portraits
Our ARTIST'S FINISH for framed canvas portraits meets the highest quality standard for printing. Our Giclée canvas is archival and, unlike low quality canvas, contains no optical brighteners. Your portrait is printed directly onto the canvas, and it goes through a multi-step process to ensure the quality and the protection of the canvas.
Giclée printmaking meets the highest quality standard for printing pieces on canvas. The process sprays microscopic dots of ink onto fine quality canvas. On canvas, this process yields prints of stunning vibrancy and realism. Our canvas media uses no optical brighteners, which can degrade image quality over the years.
The canvas used for your portrait goes through a multi-step process in order to ensure the beauty and longevity of your portrait artwork. Please take a few moments to watch this short video regarding that process.
The Artist's Canvas Finish is available both for our Masterpiece and Standard Framing lines.

We also offer the Rembrandt Finish for framed canvas portraits. The Rembrandt Finish mixes photography and painting and is enhanced with oils.

No matter the display choice you make in your family portraits, Ever After will ensure that they are of the highest quality and ready for display in a place of honor in your home.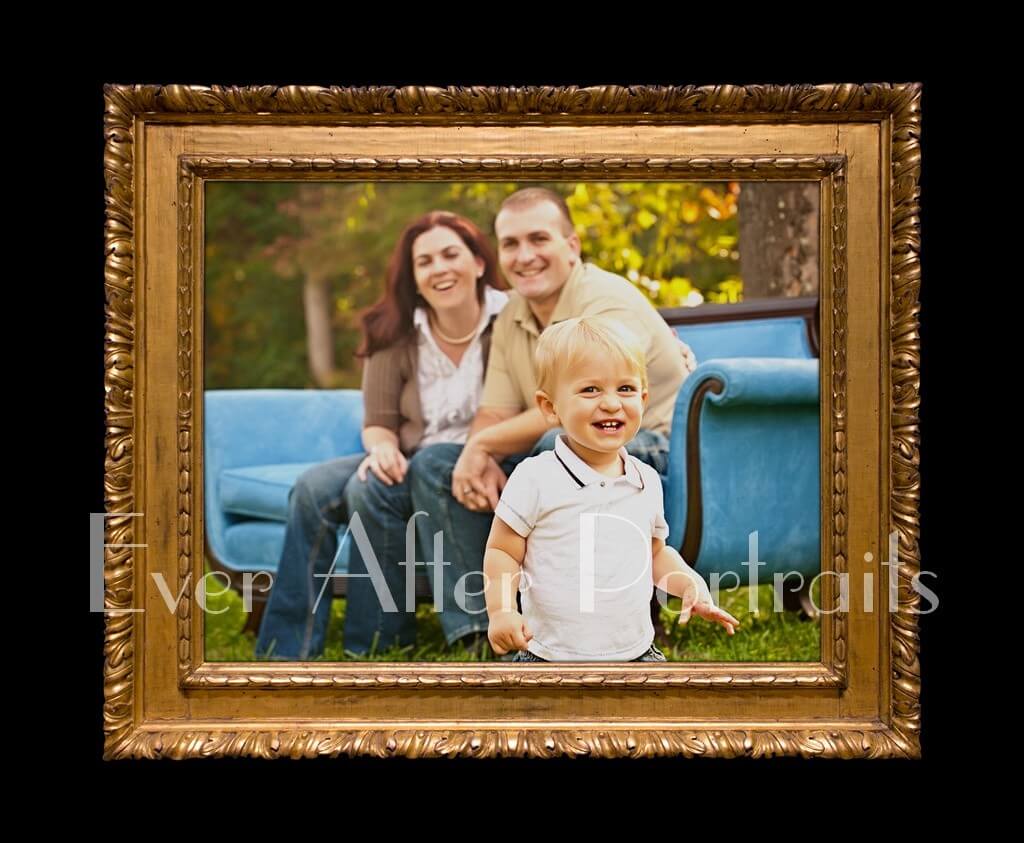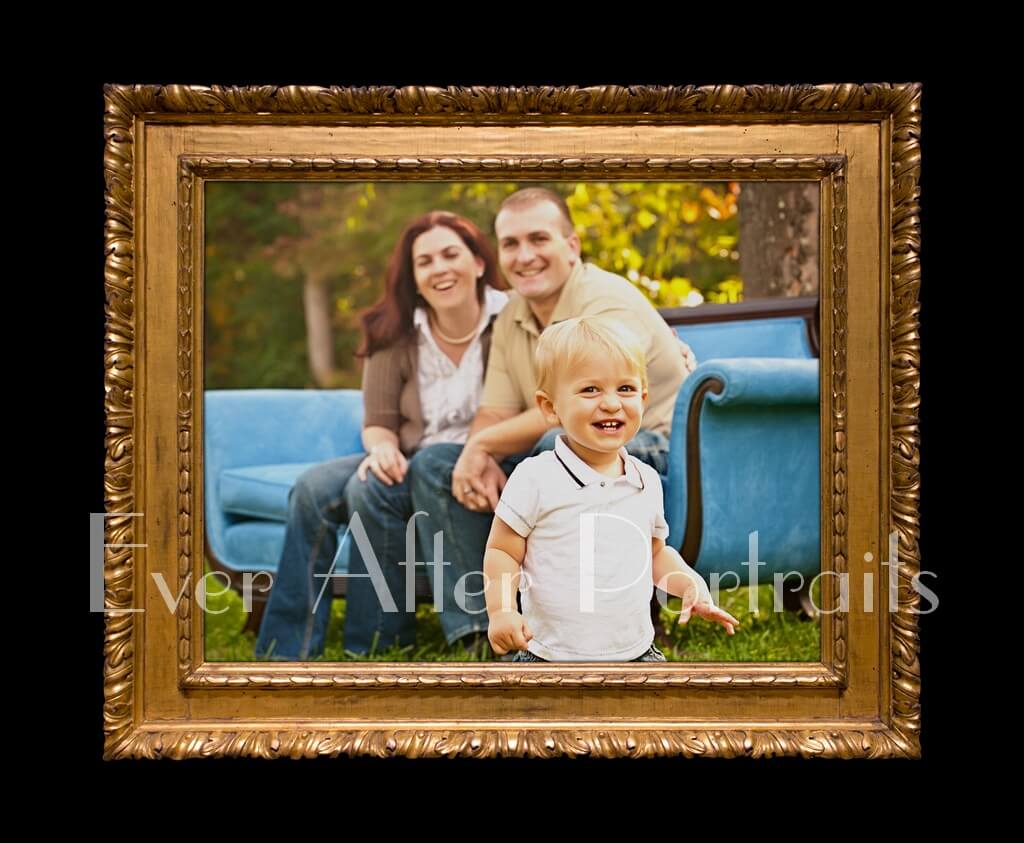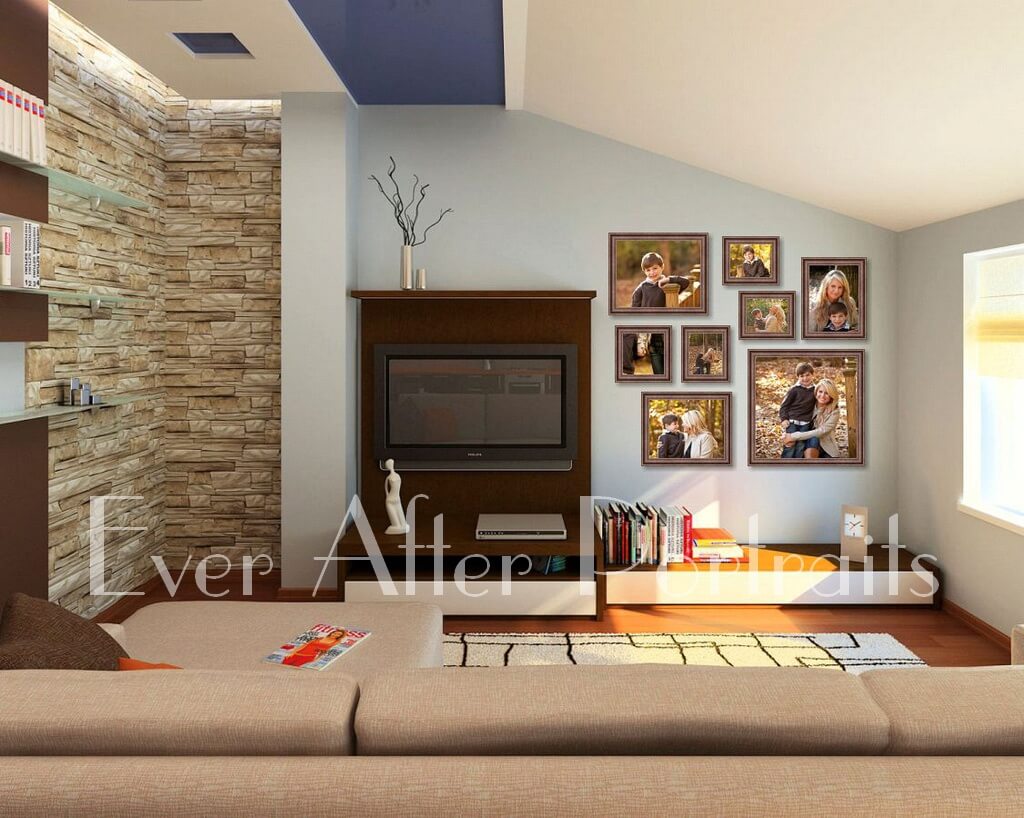 Professional Photographer
Ever After Portraits is comprised of Mindy and Joriana Belcher, a mother-daughter family photography team located in Northern Virginia. They specialize in timeless and emotive fine art images.

Family means everything and capturing those precious moments to preserve forever will mean family heirlooms for you to share for years to come.
Best,
Mindy & Joriana –
Contact Us!
View Our Portfolio
|
professional photographer