Bridge, Pier and Ponds in our Outdoor Portrait Park | Northern VA Family Photographer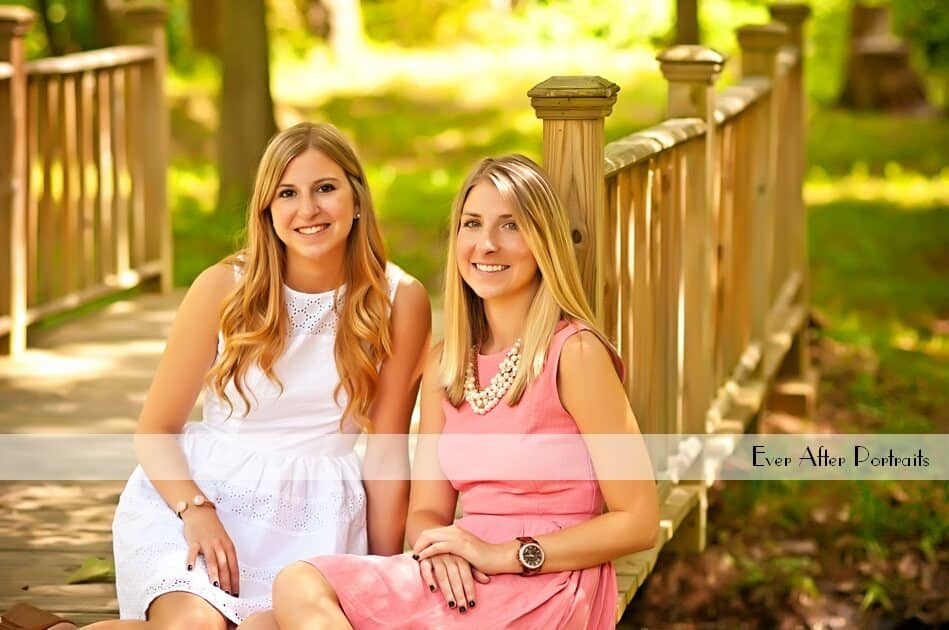 As a professional photographer, we want to offer our clients the very best we can including a private, outdoor portrait park for their portraits. No other portrait studio in the Great Falls, VA area offers their clients the exclusive use of an outdoor portrait park. We do, and it is there exclusively for your beautiful portraits.
Into the woods we go!
Composition and setting of a portrait are inherently important to most portraits. They can set the tenor for a portrait, making it more formal or more casual. Our portrait park and its woods provide us with tremendous flexibility! It also provides our clients with a lovely bridge, pier, and ponds!
Outdoor portraits have also become increasingly popular in the last decade. We have groomed and developed our portrait park with portraits in mind. In its bucolic setting, you will find a lovely wooden bridge, two ponds, a pier, and other great props. All of these provide our clients with a great variety of options for their setting and, as a photographer, we know how important it is to have options for clients.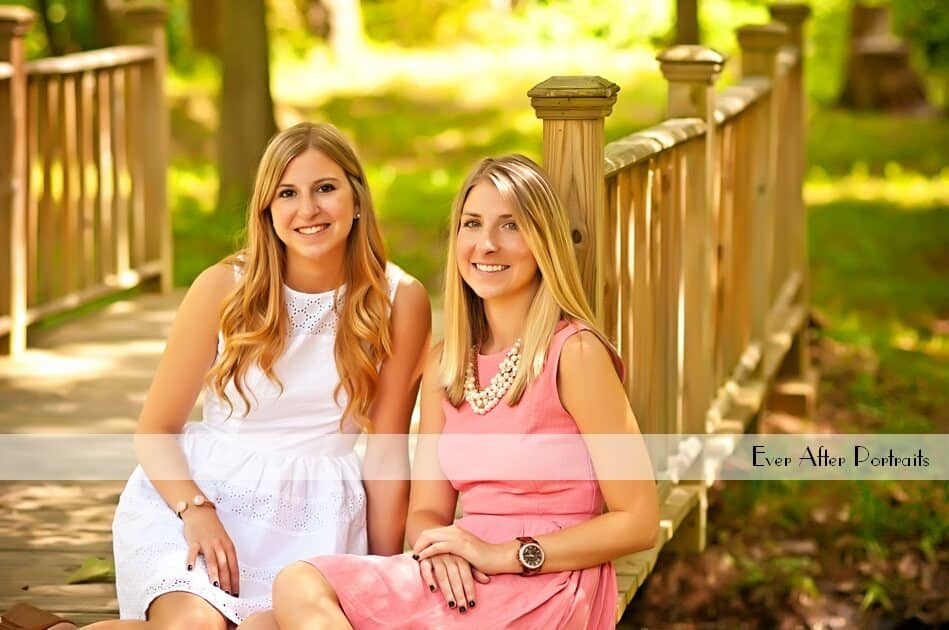 Settings and props!
Some of our families have chosen to sit on the bridge for their portraits and then move to the pier for "over water" shots which can be striking with the water's reflection!
Do you have a little boy who loves to fish? Why not a barefoot child standing or sitting on the pier with his feet dangling over the water and holding a fishing rod? Maybe Dad could join him on the pier – also barefoot and also dangling his feet over the pier?
You can see some of our outdoor portraits here and get ideas on what others have done in our scenic portrait park. There are many possibilities! You can't go wrong!
And we will discuss your ideas with you prior to the session. We believe in partnering with each client, fostering candid communication, and knowing a little about them to best reflect them in their portraits. Your family portraits are all about you and we want you to shine in them!
Are you interested in gorgeous outdoor portraits of your family taken by a leading professional photographer in the Great Falls, VA area? Contact us today to discuss your session in our outdoor portrait park!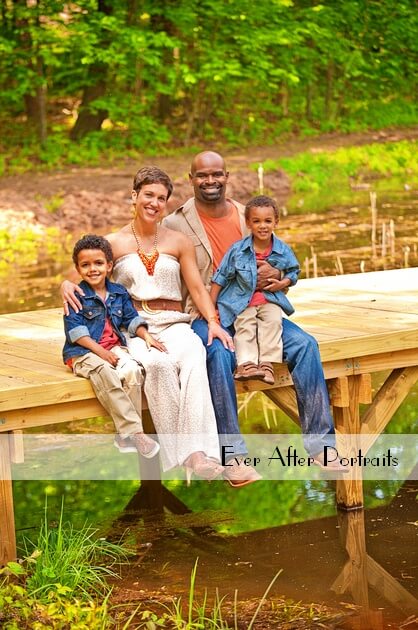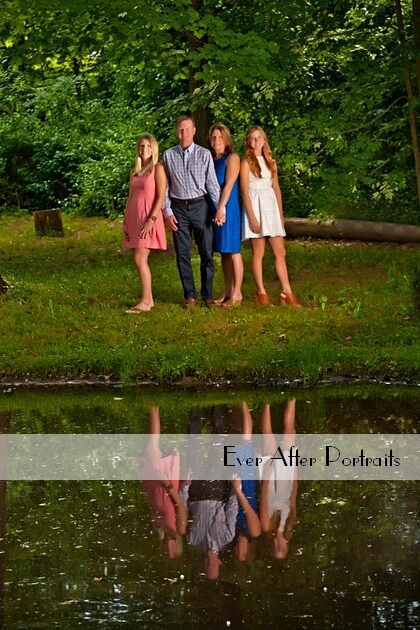 Family Photographer, Professional Photographer
Ever After Portraits is comprised of Mindy Belcher and Joriana Belcher Anderson, a mother-daughter team of professional family photographers, located near Great Falls, VA in Northern Virginia. We specialize in timeless and emotive fine art family portraits.

Family means everything and capturing those precious moments to preserve forever will mean family heirlooms for you to share for years to come.

Best,

Mindy & Joriana – Contact Us!

Professional Photographer